9-5 With Mandy, Decor Steals Maestro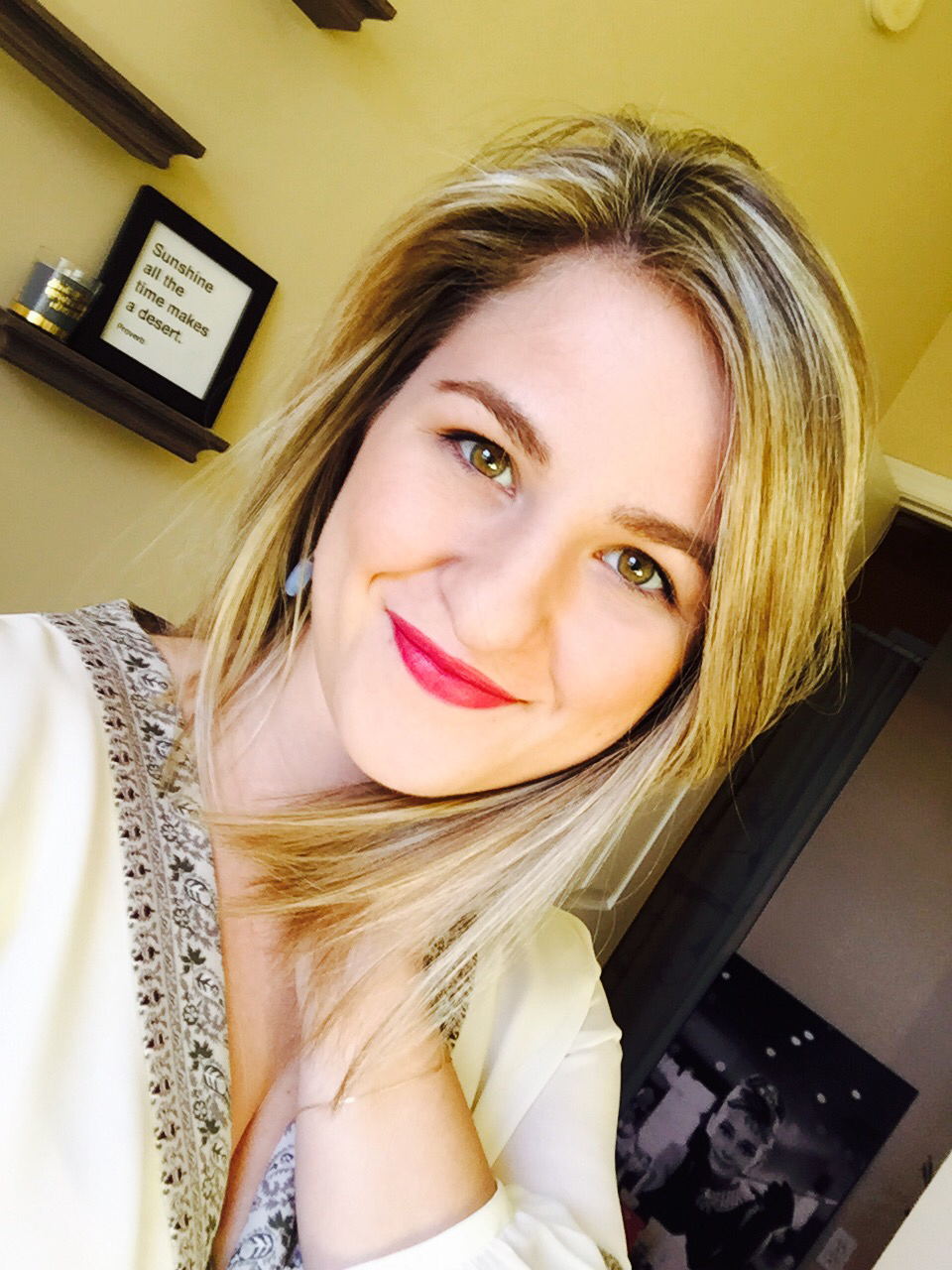 Mandy just celebrated her 1 year work anniversary with Decor Steals and she's been an amazing addition to the Decor Steals family from the start! Here is a look inside what a typical 9-5 looks like for a Decor Steals Maestro.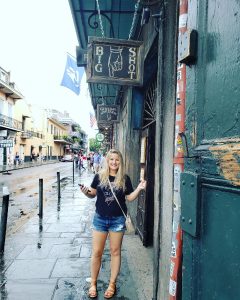 What is your role at Decor Steals?
My title is Décor Steals Maestro. My job is basically a catch-all. I work every day to make sure that our steals get delivered to you all. I do everything from consulting on customer service issues to helping set up the deals!
What's the highlight of your work day?
I LOVE seeing how people react on social media! I take so much pride in making sure our steals measure up to our stealer's expectations! We are a team of about 17 people (which feels more like a family) so when I get on social media and see all the interaction and the same level of excitement it makes me feel as though our family of 17 has grown into a family of thousands! That's the best part of my day realizing that I am a part of something bigger!
What are your top five home decor must-haves?
1) Anything that will keep me organized! I love using the unexpected: teacups as jewelry holders, old crates as a place to store records, and tea tins as planters!
2) Lighting, Lighting, Lighting! I LOVE bright spaces during the day my blinds are pulled back ALWAYS but at night I use a lot of lights, seriously a lot! In my room alone I have 6 different sources of light ranging from LED candles to pendant lights hung from the ceiling.
3) Wicker: As a little girl my mom always had wicker in the house. EVERYTHING was wicker. Honestly, I hated it but we can chalk that up to childhood rebellion. Now as an adult I have such an appreciation for it. It is one of those materials that adds depth to a home. I have mine painted white for a cleaner look! The chippy-ness of the way the paints adheres to it and the intricate detail of the woven pattern… gets my soul every time!
4) Plants: I am a HUGE plant person and even that sounds like an understatement. I truly believe that every home should have one plant, one REAL plant. I have quite a few. The only one I have that flowers is my lavender which I keep next to my bed! The rest are leafy but their different shades of green add so much detail to my space! Plus they help purify the air which is a HUGE plus!
5) Framed Memories:
I am a memory hoarder. Sounds made up now doesn't it. Essentially I keep everything that could possibly be sentimental… cards, concert stubs, plane tickets etc. I use to throw them into a memory box until I realized that our memories both physically and metaphorically are ART! Now I buy plain white frames and use scrapbook paper as a backing and voila! I have a WHOLE gallery wall of memories! I love looking at it, it is both beautiful and comforting. It reminds me each day that life is a journey and you never know what your next one will be!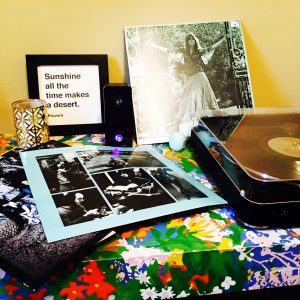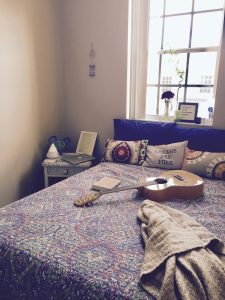 What does a typical day look like for you?
Above I mentioned that my job is a bit of a catch-all. I think that must be one of the things I LOVE about my job the most, no two days are the same, there just isn't a typical day for me. This job and you stealers are constantly keeping me on my toes! There is always something to plan or a problem to troubleshoot. I guess my typical day is much like my gallery wall… vast, constantly growing and full of surprises!
---
---