Decorating Above Kitchen Cabinets: What's In, What's Out in 2020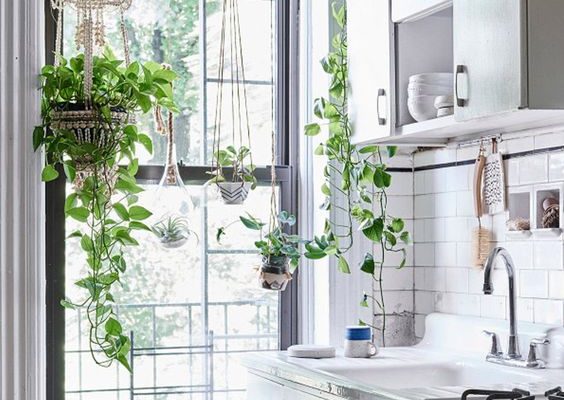 Your first question might be, Isn't decorating above kitchen cabinets out of style? The short answer is no, but let's dive a little deeper into what's in and out for 2020.
1. Decorating above Kitchen Cabinets Secret Stash…Shhh
Decorating above kitchen cabinets is in style all the way! Just keep in mind that secret stashes should be as visible as their name implies…hidden and not seen. This is more achievable for those with higher ceilings and kitchen cabinets that match that height. If you have lower cabinets, secret stashes are a big no! They only create a cluttered look that, let's be honest, no one wants to see.
2. Art Gallery above Cabinets
In and super innovative! Use the space above your cabinets to decorate and display your collection of art. Treat this space as a gallery wall and add in different heights and textures to really make the space appealing. This option is great for lower cabinets with high ceilings, but this option can work for just about anyone.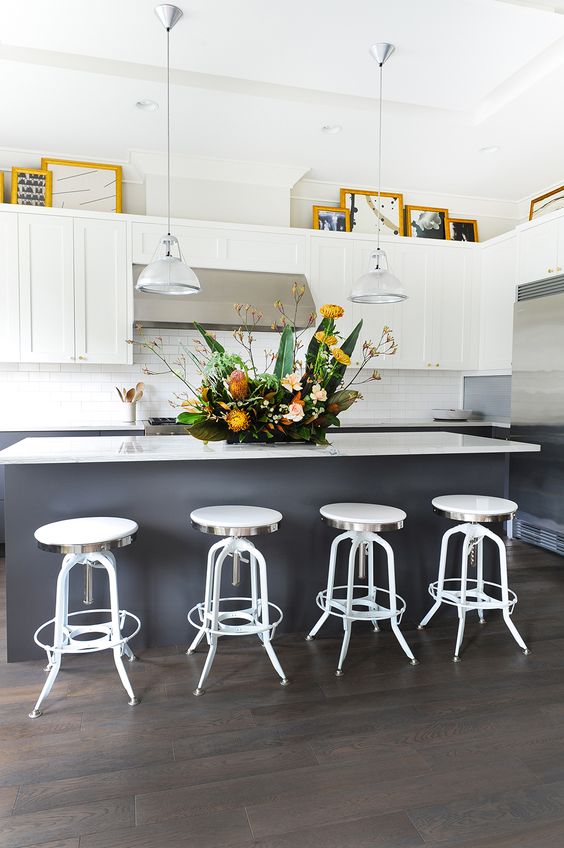 3. Creamware Collection
In style and a fun way to display your favorite pieces! Collect creamware platters and plates and display them in the space above your cabinets to build drama without taking away from your other decor. If you are wanting to go a little more bold display your china and colorful plates.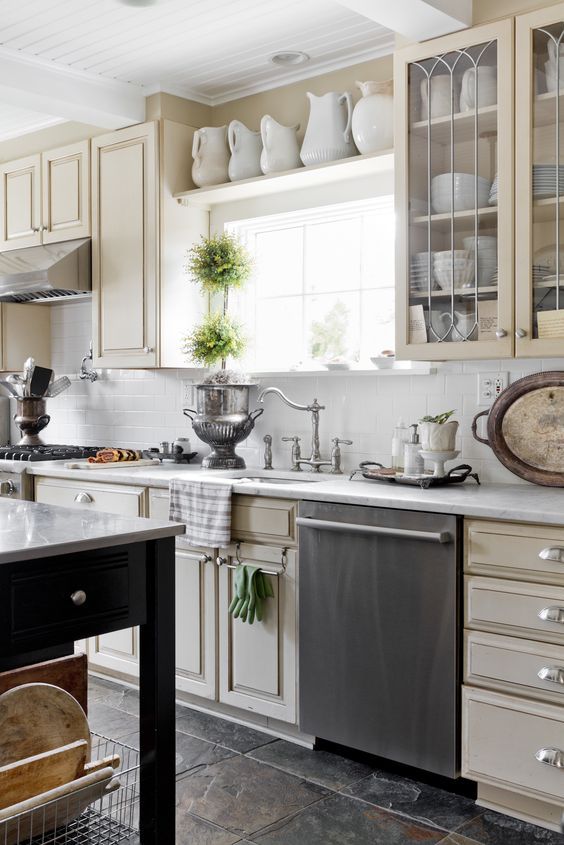 4. Cookbooks
Calling all foodies! Cookbooks above your kitchen cabinets are totally in and what a perfect spot to organize and store your favorite recipes. Use bookends to keep them in place and voila..your done! This is a favorite because you can never have enough cookbooks and you can get creative by strategically places your books based on color to brighten up your space. Fun and super function right!?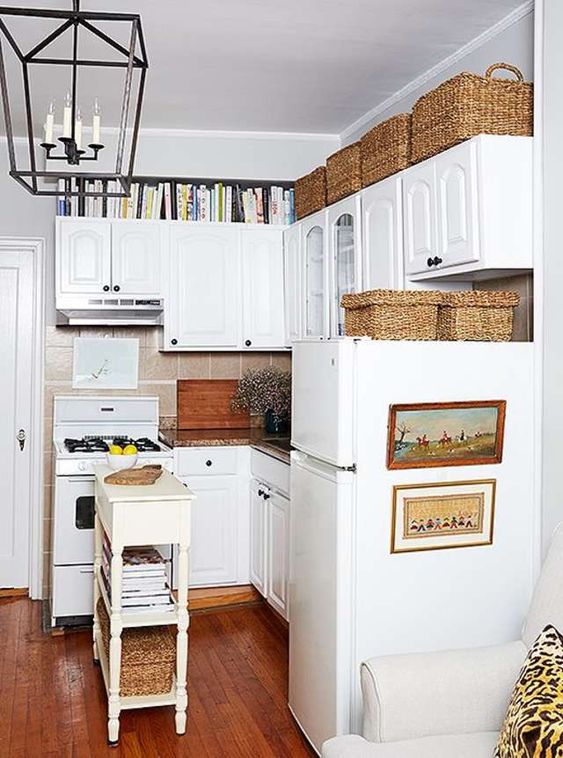 5. Greenery Kitchen
Greenery above cabinets is always in style! That is, of course, if you have a green thumb. No one wants to stare at dead plants above your cabinets. Having a fresh variety of plants is nice and opt for ones that are easy to take care of (ivory, spider plant, philodendron, etc). If your green thumb isn't so good, don't worry, add some faux plants and garland instead.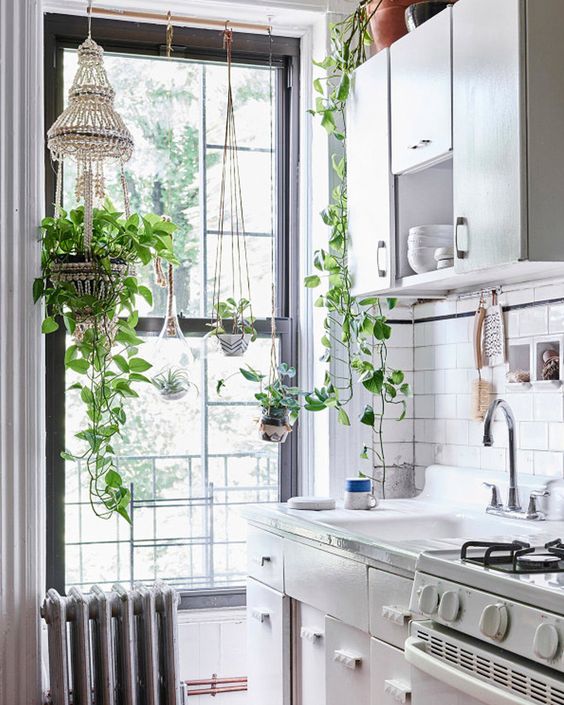 6. Brick Wall Accent
Hit a brick wall! Spice up the texture of the space with a little brick accent wall behind the top of your cabinets. You can choose to do real brick or for a simple solution try a peel and stick textured wallpaper.
7. Stylish Storage Above Cabinets
Love this option! You can never have enough storage and if you are working with small spaces it gets even more critical. That wasted space above your cabinets is THE perfect location for some stylish wicker baskets, wooden crates (check out this cool DIY), and even colored plastic boxes for a pop of color.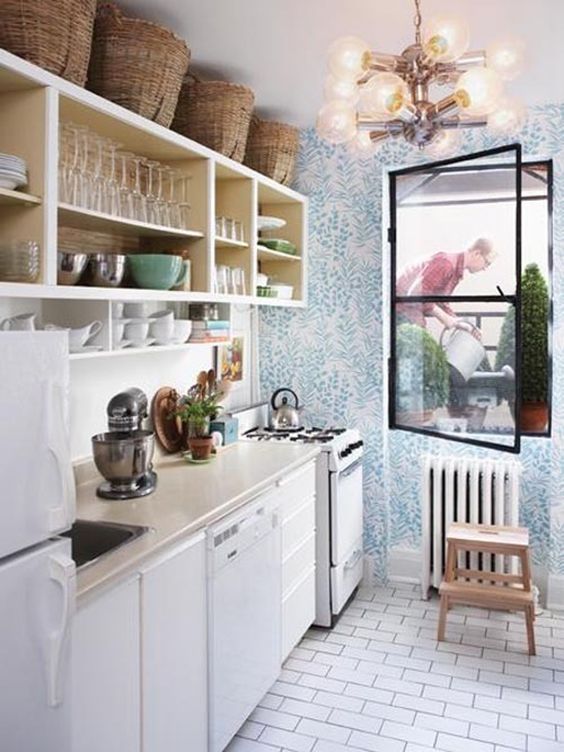 Using your kitchen cabinet space for good and finding a functional purpose for it isn't always easy. Use these helpful tips, your creativity and find a need and fulfill it! You really can't go wrong as long as you feel that it adds value and creates a cozy environment for you and your family.
---
---