HEAVENLY ANGEL WINGS WALL DECOR IDEAS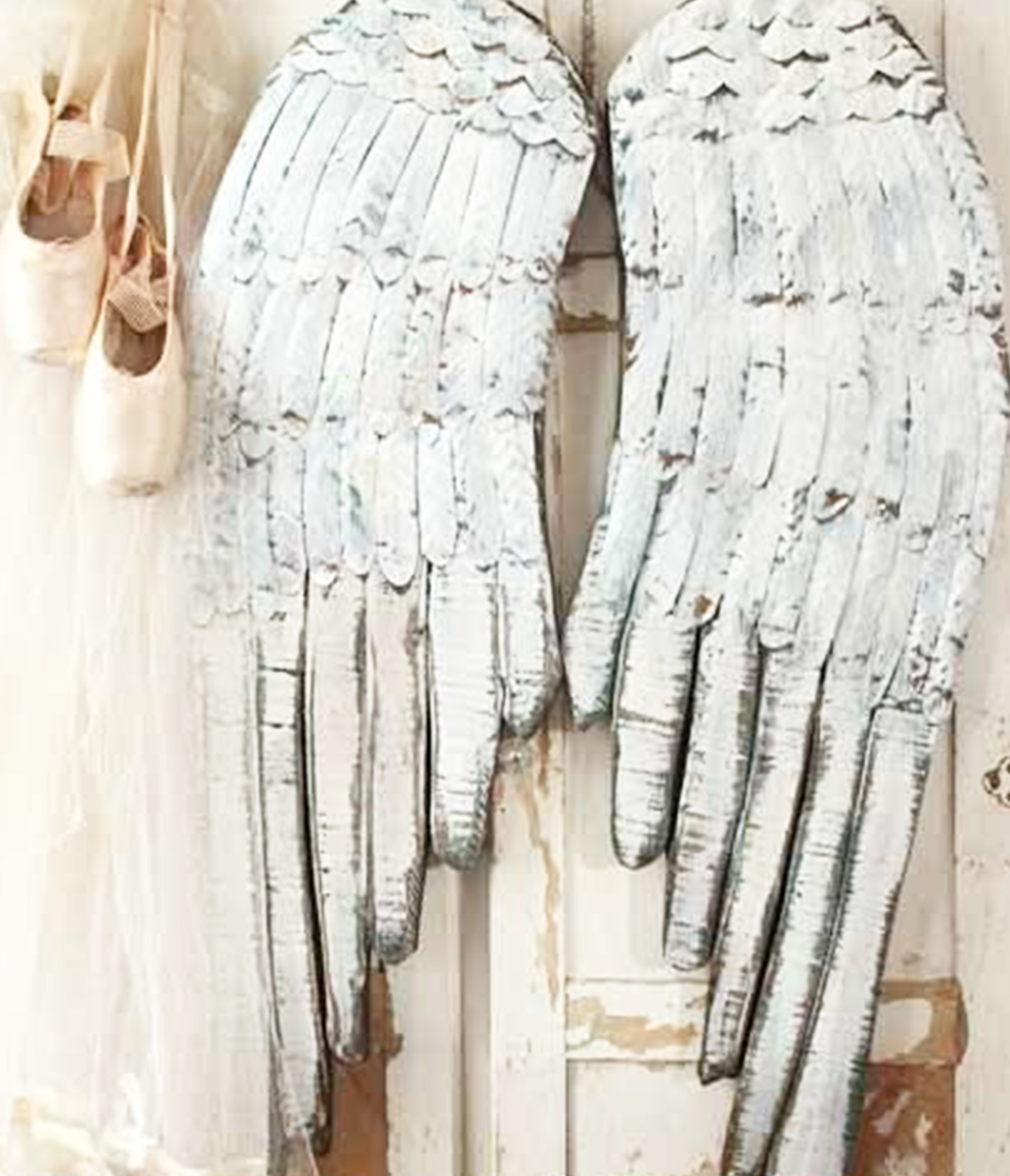 HEAVENLY ANGEL WINGS WALL DECOR IDEAS
We all have those pieces in our home that are not only esthetically beautiful, but also personally meaningful. Those are the pieces that make a house a home – the pieces that perhaps remind us of a loved one, a special memory, or a personal passion. For so many in the Décor Steals community, our Wooden Angel Wings Wall Décor is one of those items.  We've seen these distressed to perfection wings styled so beautifully in the homes of our customers, creating that uniquely special space that the entire family can enjoy. Whether incorporated into a dedication wall honoring a loved one, or simply displayed, adding gentle charm to a space, our Angel Wings Wall Decor have been an adored, in- demand Décor Steals staple for years.
As one of our most requested products, let's take a moment to explore styling ideas for this especially beautiful set – 
Angel Wings in a Nursery or Playroom
Above a crib or a changing table, what better way to welcome a sweet baby into your home than by adorning their space with a delicate touch like our Angel Wings. The neutral tone of this piece can work well for either gender and in a variety of design styles – arrange on a geometric wallpaper for a modern vibe, or pair with florals and distressed furniture for more of a rustic look. We love how @frenchcountrycottage styled her set with a tutu pair of ballet slippers for a sweet, feminine look.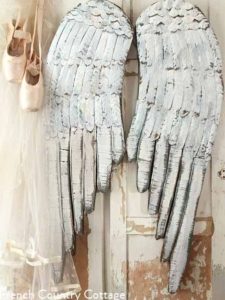 ANGEL WINGS STYLED ABOVE A BED, MANTLE, OR TABLE
For that bare wall above a guest bed, entryway table, or mantle, how lovely would this set look styled with some garland or a floral wreath? We've also seen this pair flanking a wall shelf, mirror, or a piece of art. However, don't overthink it – these beauties can stand alone as well, they do not require added décor to make a statement.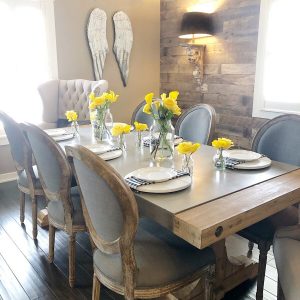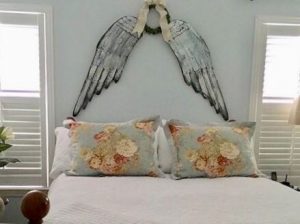 Angel Wings WALL DECOR for a Tribute
One of the most beautiful ways to display this set is to incorporate into a tribute to a loved one who has passed. Arrange the wings within a gallery wall of framed photos, certificates, poetry – anything meaningful to that individual – to create a place where you and your family can honor and remember someone special.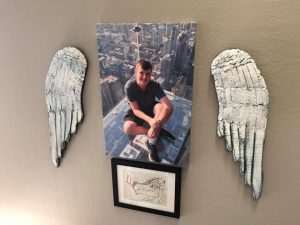 Personalize your Angel Wings WALL DECOR
If the distressed white with blue-green undertones isn't what you're going for, jazz these up to fit your style and space. Spray paint them, glitter them, bedazzle them – make them your own! We've seen them decked out for seasons and holidays as well – a bright bundle of fresh florals for springtime, faux spider webs for Halloween, a pine garland with berries for Christmas – have fun with it!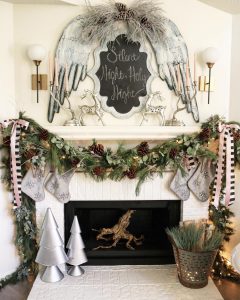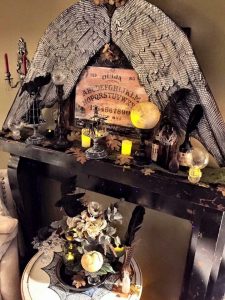 Our Wooden Angel Wings Wall Decor will be available again soon! Be sure to add yourself to the waitlist to be notified once they are back in stock – and remember, these are a fan favorite, so don't hesitate to steal yours. We can't wait to see how you style your set!
---
---