Best Pantry Shelf Organizing Ideas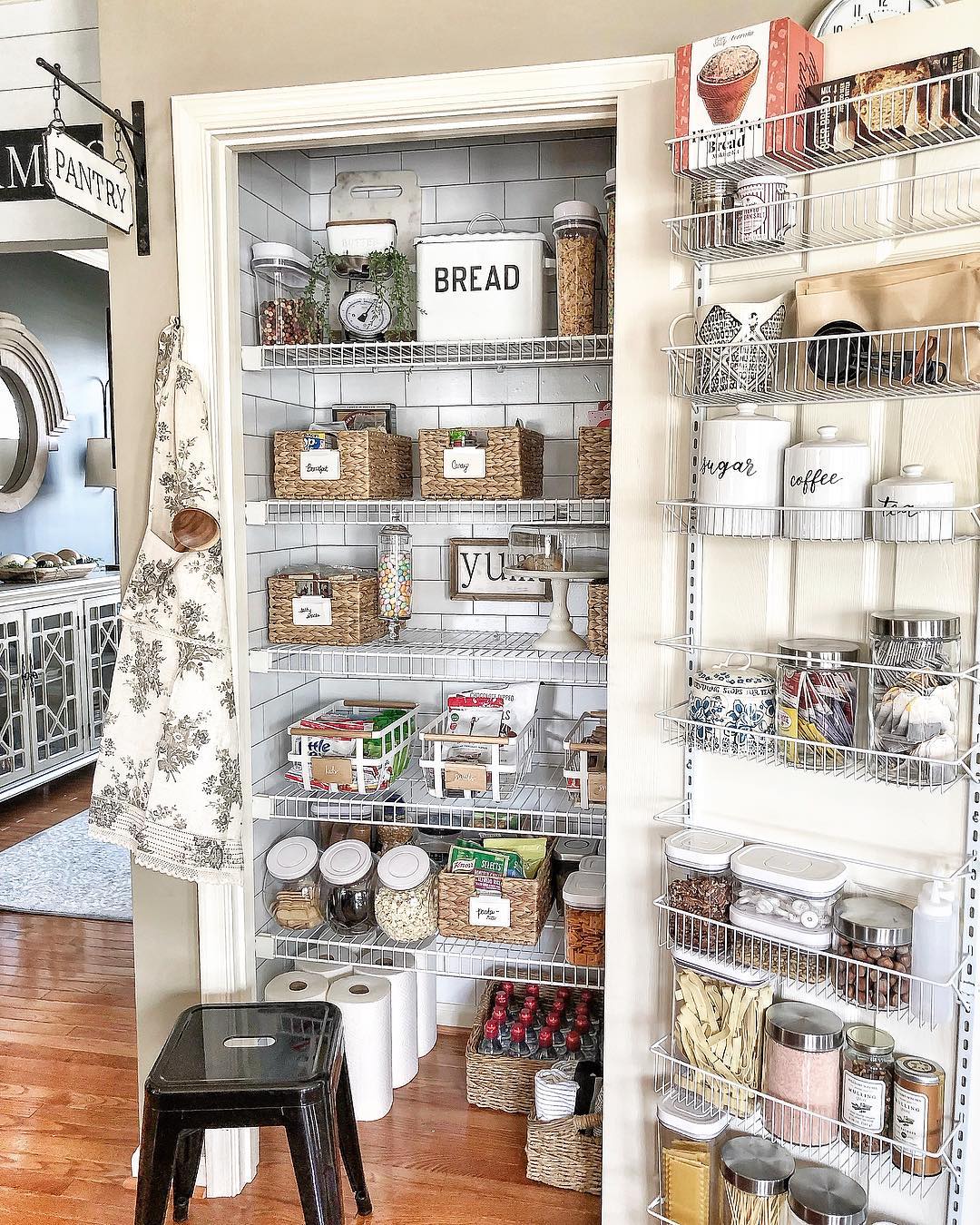 We are so excited to have Lindsey of @thetrayertribe as a guest writer for this blog post! We have admired Lindsey's beautifully put together kitchen pantry for a while now, and we were thrilled when she agreed to share some pointers with us – read on for her best pantry shelf organizing ideas for creating a charming and functional pantry.
I don't know about you, but the kitchen pantry can always be challenging to get organized and better yet, STAY organized. No matter the size of your pantry, there are many ways to keep it looking beautiful, neat, and accessible for you and your family – why not treat your pantry as you would if you were decorating any other space in your home? Who says you can't have a "pretty pantry"?
My pantry (below) is your typical size pantry, probably similar to yours. Here are some ideas for transforming your pantry into a space you'll be excited to show off!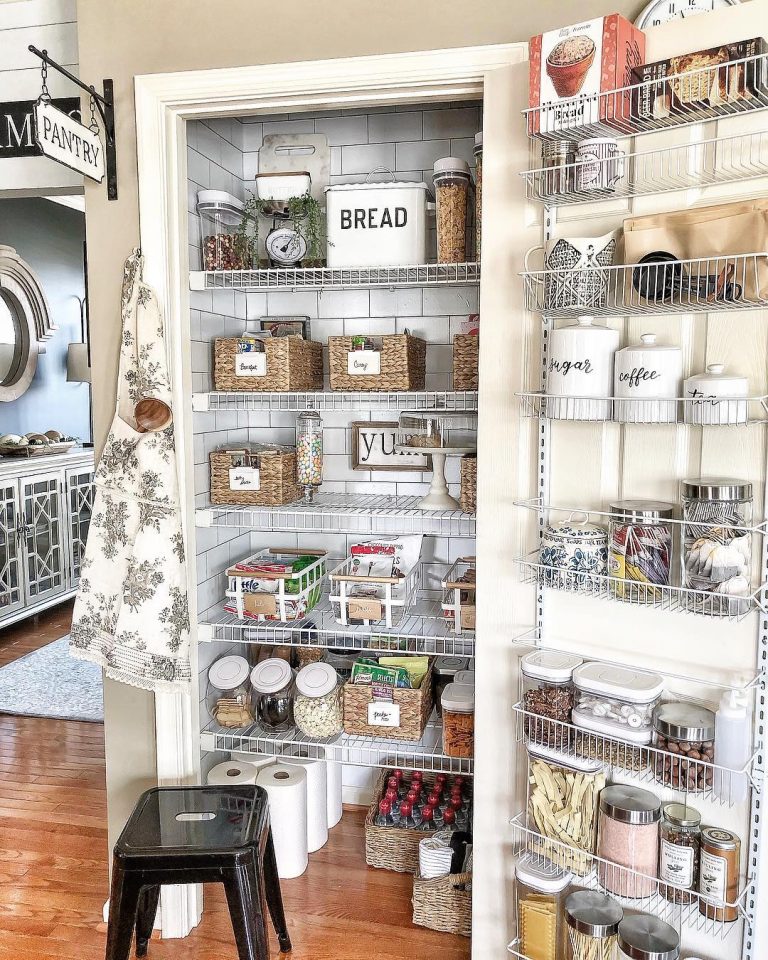 Purge your pantry shelves!
Start by cleaning everything out. Go through and ditch items that are expired or that you don't need – the expired, the empty, etc. – you don't need it!
Consider the Walls in your pantry
Think about the walls – perhaps you want to jazz up the space with a fresh coat of paint or even wallpaper. Wallpaper is a great option because you can play around with different textures and effects. Updating the walls or just an accent wall in your pantry can give the space an instant facelift.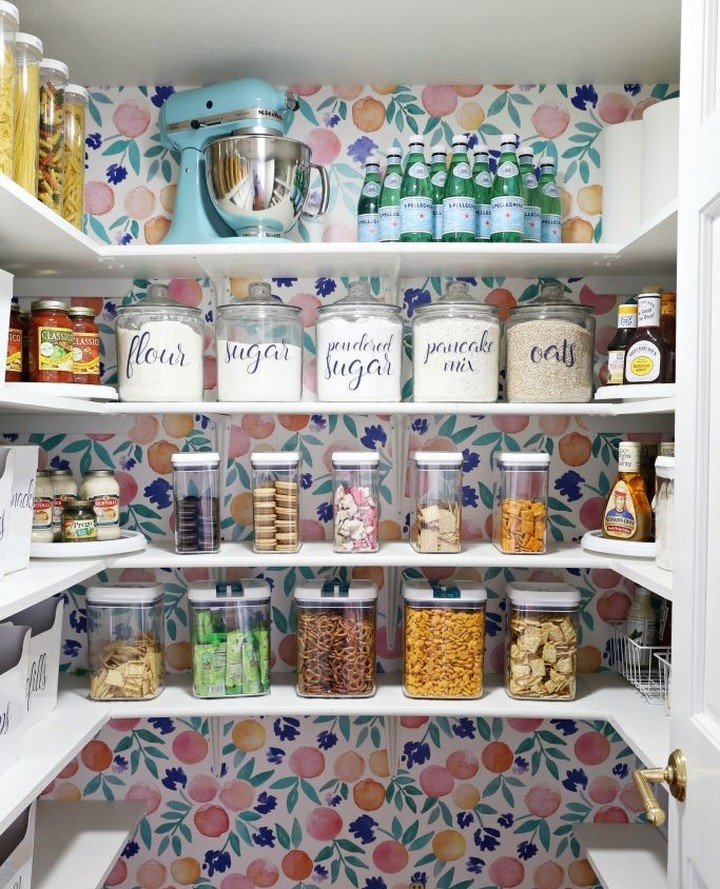 Create groupings with all your pantry contents. For example, group together cereals, pastas, snacks, baking ingredients, etc. Once you've grouped and categorized your goods, use containers to organize and keep everything in its place. Jars are great for filling with snacks and cereals – not only does it make the space more visually appealing but will help keep your food fresh. One of my very favorite pantry storage items is the Enamel Bread Box from Décor Steals – it can hold three loaves of bread and rolls, plus it looks great! A lazy susan is a great option for canned goods, dressings/condiments, or spices. You might find some inspiration from the Decor Steals Baskets and Organization Pinterest board!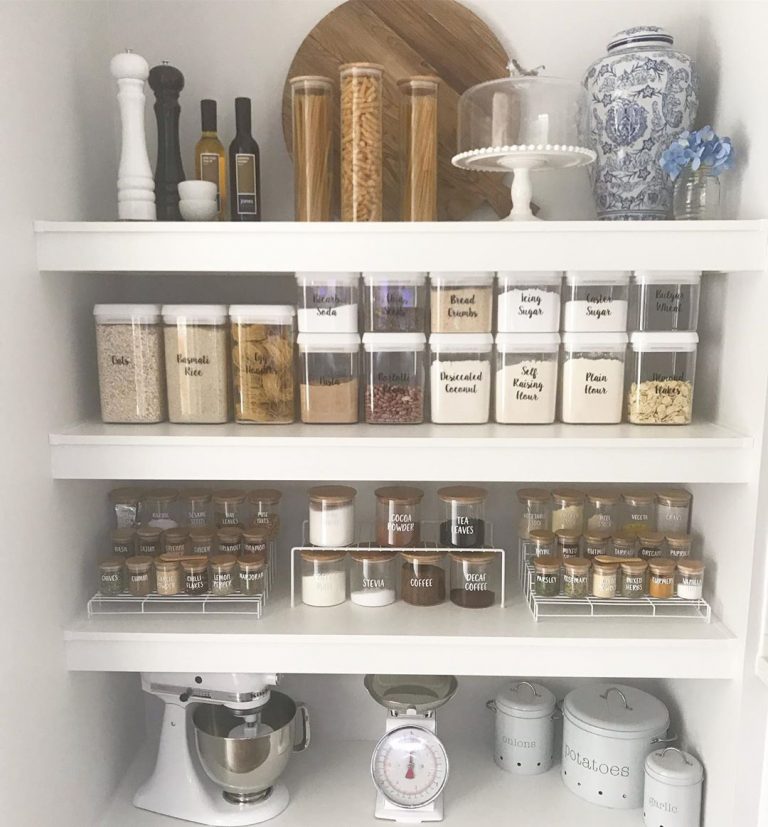 Create Extra Storage Space in your pantry
Installing a simple door rack, as I did in my pantry, is an easy way to gain extra storage space. The one in my pantry hangs right over the door – it's like getting a whole new set of additional shelves!
Another great option to enhance storage space – hooks! Simply install chic wall hooks or stick-on hooks to hang aprons, oven mitts, measuring spoons – anything that you need easy access to.
Labeling is an important step and it doesn't have to be a headache. Use chalkboard labels, stickers, print outs, or write directly on your containers with a dry erase marker – again, a way to add character AND function to your pantry. Add labels to your jars and containers and/or shelves to easily locate what you're looking for – label categories (meals, baking, snacks) or specific ingredients (sugar, flour, pasta, oats).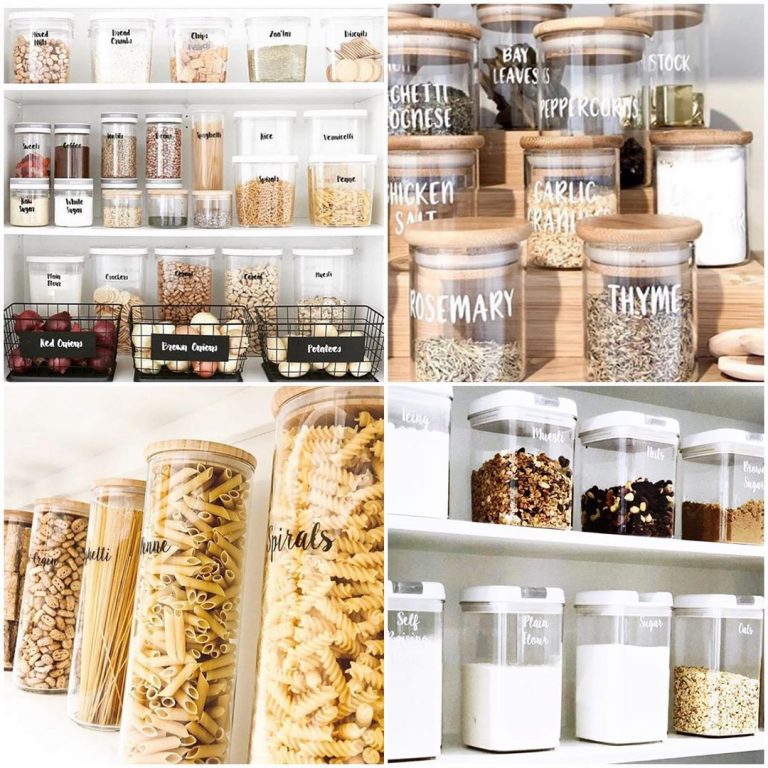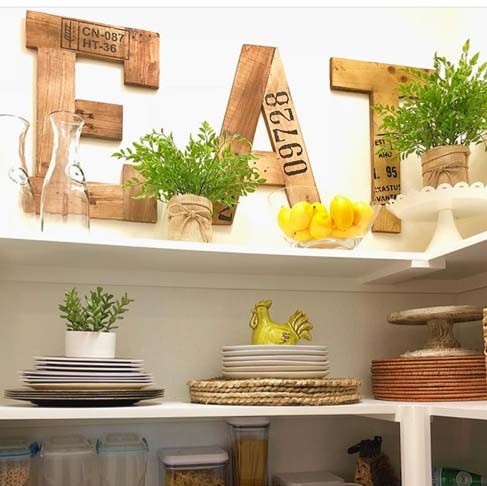 There you have it, my best pantry shelf organizing ideas. It may be a big project to take on, but once complete, you'll quickly see the benefits of a well thought out pantry. As a space you access multiple times a day, it will be a great time saver to have it neatly organized and put together. As a mom and a wife myself, my beautiful pantry gives me a sense of peace, knowing that everything has its place – and hopefully the rest of the household will catch on and learn that an organized space is a happy space!
Be sure to comment below with your best pantry shelf organizing ideas!
---
---