Space Saving Ideas for Small Homes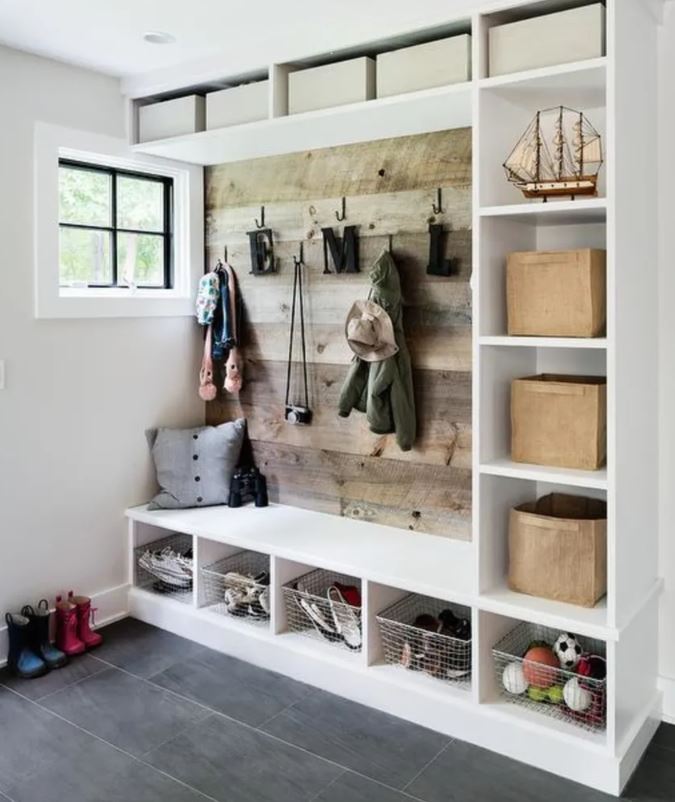 Living in a small space has obvious pros and cons – for instance, a smaller home means less cleaning, less expensive, easier to furnish, GREAT! But it also means less space for storage. A lack of storage space can be stressful and overwhelming, we get it. However, just try to appreciate and celebrate those pros because we've got you covered when it comes to space saving ideas for small homes!
Hidden Storage as a space saving idea
When possible, use décor pieces as hidden storage. Replace a coffee table with a storage ottoman with a hinged lid that conveniently stores your stuff while also serving as a place to kick your feet up or rest a tray with drinks on it. Also look for an accent table that has storage, such as our Metal Filing Cabinet Inspired Table – instant storage without sacrificing style! Another scenario where you don't need to choose between style and functionality – a set such as our Huge Wood Storage Trunks, a favorite among the Décor Steals community! Style these guys for the season while secretly packing them with blankets or miscellaneous objects.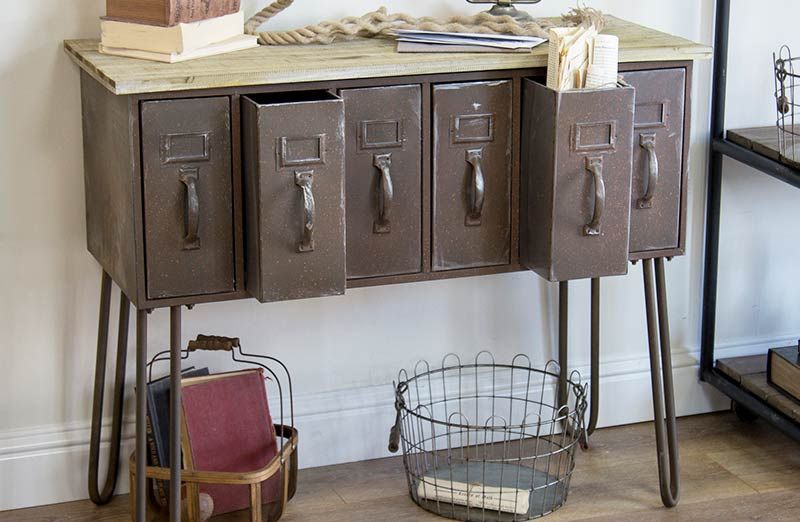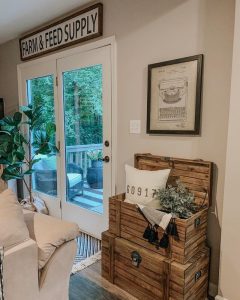 LIGHTING AS a space saver
Save floor space by skipping the floor lamps. We're not suggesting you live in the dark, rather light up your space with a unique chandelier or wall sconces that express your style. These options take up no floor space, while giving you the opportunity to express yourself through beautiful pieces.
Think outside the box when it comes to wall space – walls aren't just for art and décor. Take a wall mounted cup rack for instance – a piece with endless storage possibilities – use it for the obvious, mugs, but also kitchen trinkets, tools, jewelry, hats – get creative! Skip the bulky bookcase and instead, opt for floating wall shelves or a wall mounted shelving unit – you can find a lot of great shelving ideas on our Shelving Pinterest board. If you're struggling with limited cabinet space, a hanging pot rack is a great solution for pots and pans, plus creates a charming industrial vibe in your kitchen.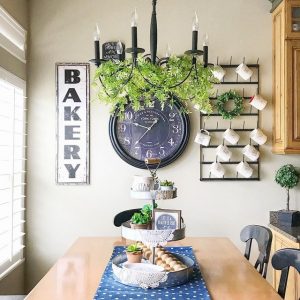 A rolling cart can be extremely useful in a home that's tight on space. Rather than taking up precious shelf and cabinet space, use a cart to organize your essentials. Great for a laundry room, arrange your wash day essentials and other cleaning supplies on a rolling cart that can be easily pushed to the side after use. Perhaps in an office that lacks desk drawers, use a side cart for all your supplies. When it's time to entertain, wheel out the ol' cart and set it up with your favorite drinks and snacks – check out our Bar Cart blog post for more on this one!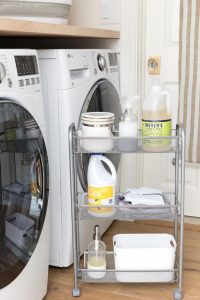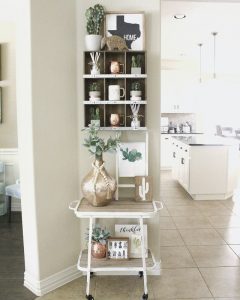 Baskets and bins can be used in any room to organize practically anything! This is a real space saver, especially when the baskets can live on the wall rather than take up floor space – a piece like our General Store Wall Basket can stylishly store produce, kitchen tools, toys, books, and more! Strategically place decorative baskets in places that normally catch clutter – by the front door for shoes, in the living room to store throw blankets, in a playroom to get toys up off the floor. Baskets, bins, and canisters are also very useful for organizing your pantry – more inspo in our Pantry Shelf Organizing Ideas blog post.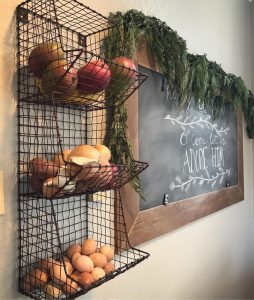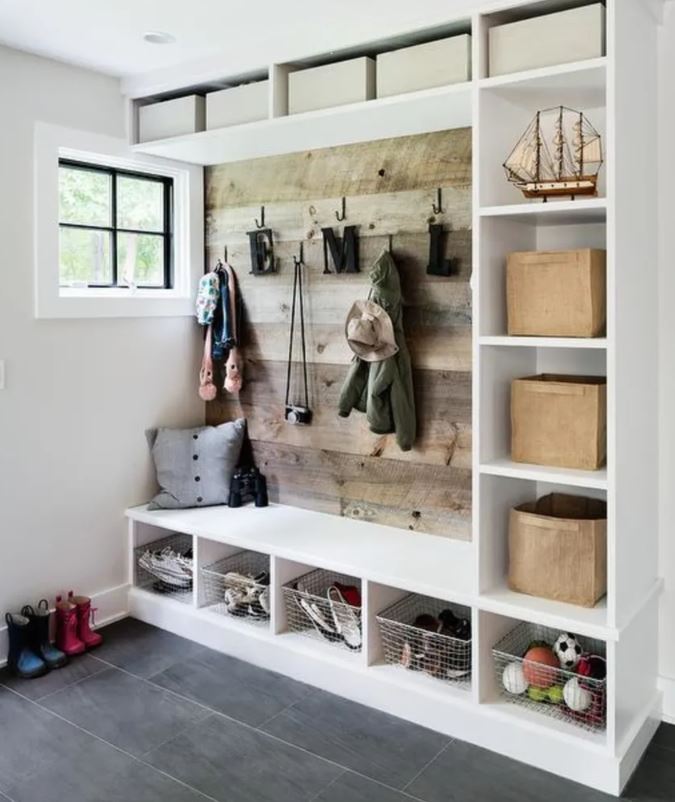 Any great ideas to add to the list? We'd LOVE to hear them, please comment below. Don't forget to tag us @decorsteals with #decorsteals and #decorstealsaddict to show us how your steals help you organize your beautiful home!
---
---