9 Boys Bedroom Ideas That Will Make You The "Cool" Mom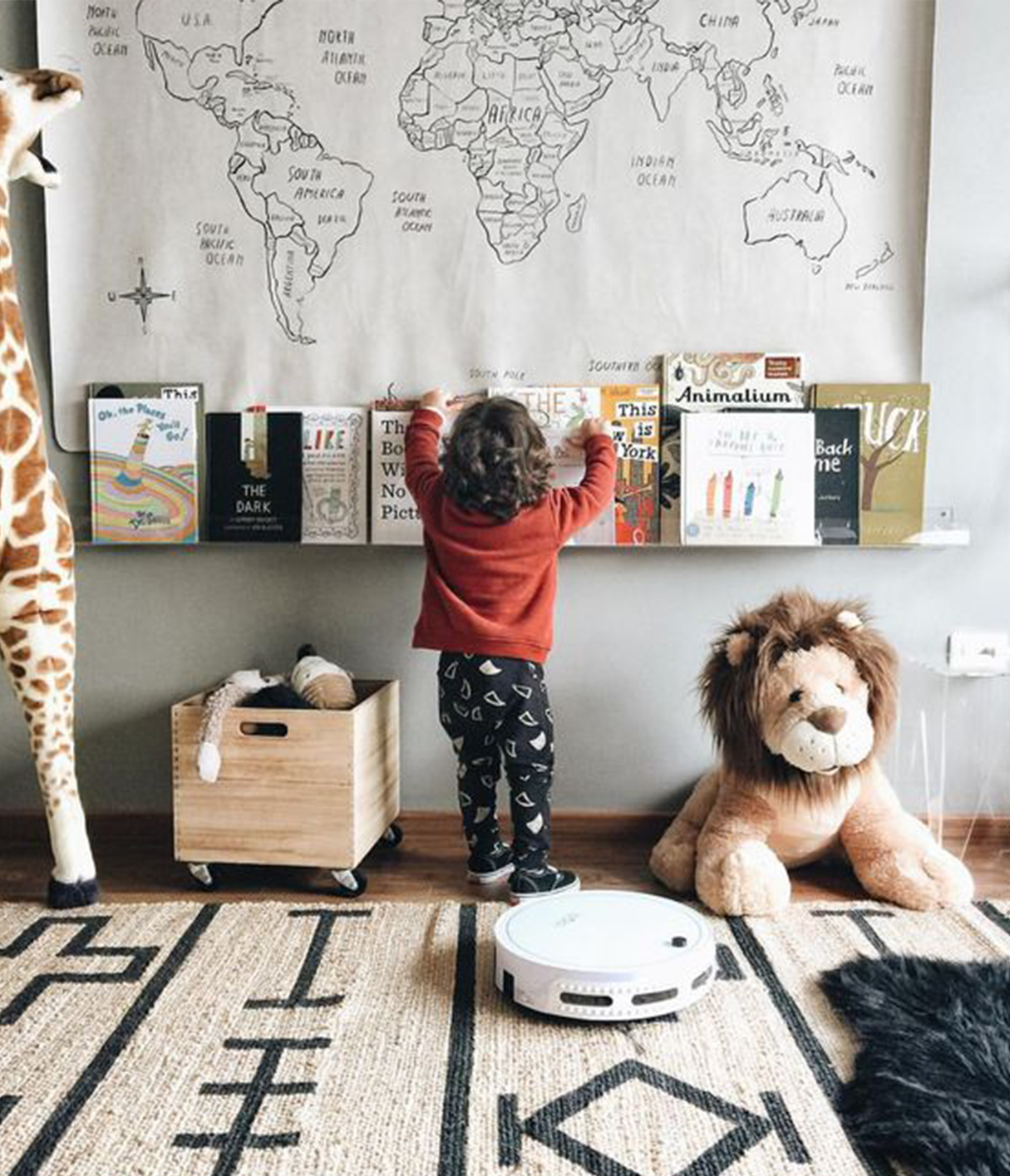 No one wants to be a regular mom…everyone wants to be the "cool" mom and giving your kids what they want while still keeping it stylish can be a challenge. We've put together 9 boys bedroom ideas that are sure to keep you in "cool" mom status.
1. Boys Bedroom Focused on Fun
Boys will be boys and the best way to ensure that your favorite guy loves his space is to build the room around fun. A really great way of doing this is to add in the unexpected! We love the idea of adding in a rock wall as a way to get up to his upper bunk or just as an accent wall. If rock wall isn't your thing, you could always do a rope wall or rope hanging from the ceiling that he can use for getting up to his bunk too! Both of these options take up no extra space and it gives your boy a room that isn't like anyone else.
If you're looking for something a little less dramatic, a mini basketball hoop is always a fun way to add a little extra fun into the room.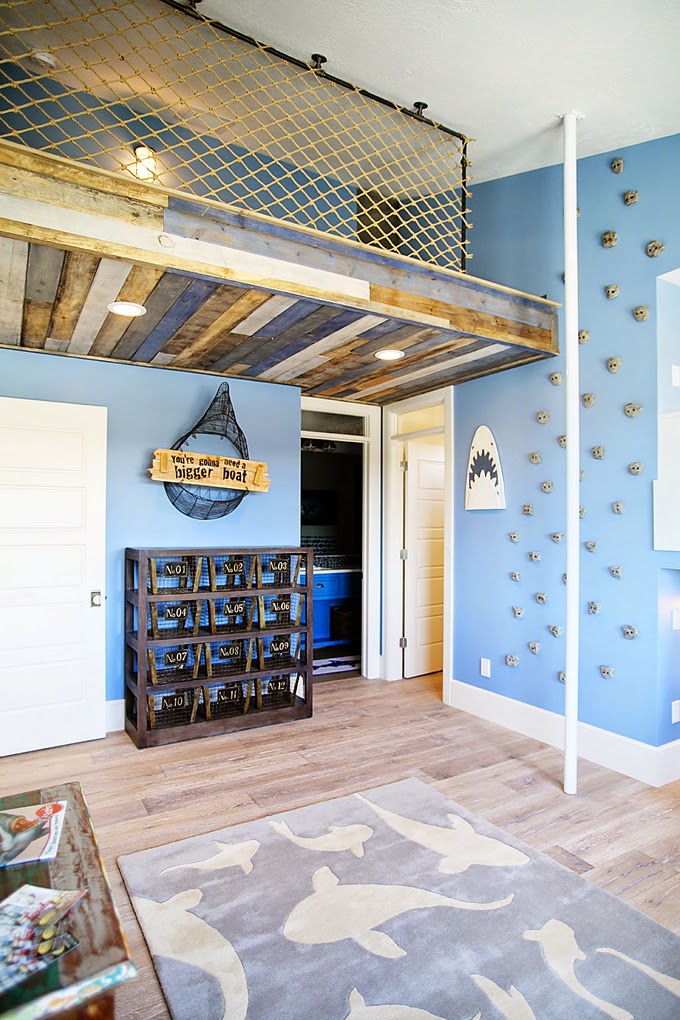 2. Out of this World Accent Wall
Another great idea, whether your son is a toddler or in his teens, is an out of this world accent wall. He will be able to carry them through all stages of growing up. Picture a galaxy wall or a map of the world wall!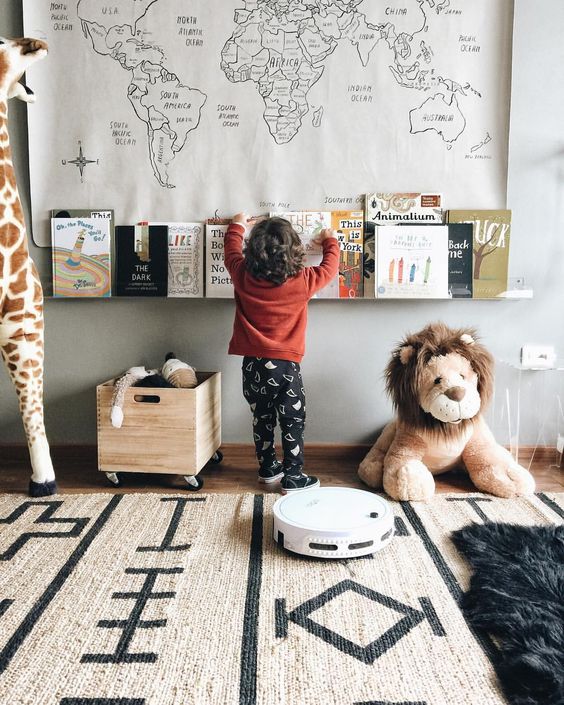 Accent walls are something that you can really have some fun with and if you are using easy to remove peel and stick wallpaper you never have to worry if they decide to change things up as they get older.
3. Gone Camping…
Is nature something your little one loves? Bring the great outdoors indoors with a room themed around a campsite! It can be as simple as adding a couple lanterns and bringing in some wood elements to get the look that mimics the fun of camping. Add a tent canopy above the bed and some gaze worthy stars on the ceiling to truly make the room feel like he's outdoors.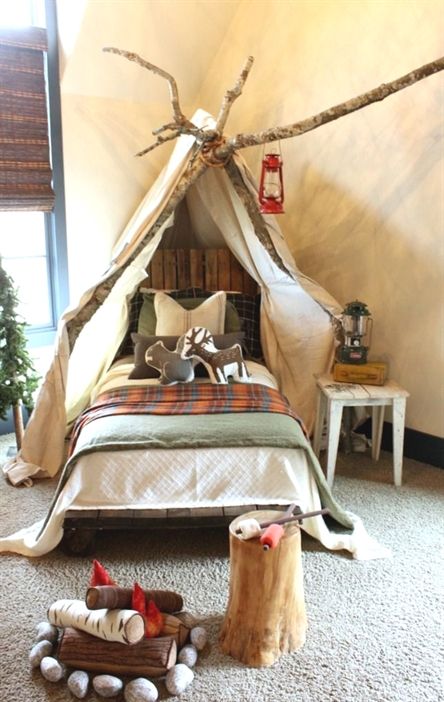 4. Lofting Boys Bedroom
Another great option for a boy's bedroom is to loft the bed! This is a great option for creating more space or if you have more than one boy sharing a room. For small rooms, lofting a bed will allow your son's room to double as a playroom if it isn't already. You can give your home and him more room to grow.
You could also use the loft as a play area with the bed underneath. Make it like a secret hideout with games, books and all his favorite toys.
5. Doodle Wall
Chalkboard walls are awesome! They are one of the easiest ways to keep his room changing as he grows. Do a painted chalkboard wall or add a gallery wall of chalkboards! Use the wall to tie the theme of the room together. The great thing is you can change it up as much as you want and so can he! Make a doodle board filled with his favorite superheroes, cars, animals and so much more. The possibilities for a doodle wall in a boys room are endless.
6. Costume Corner
Playing dress-up isn't just for girls… boys love playing dress-up too! Let your little guy bring his favorite characters and heroes to life with a corner dedicated to all his best costumes. It's the perfect way to keep the chaos organized and everything he needs will be in one spot. Plus, your son's friends will love the costume corner for play dates as well!
To create the look, simply add a shelving unit with hooks, a shelving unit with organized baskets or a combination of both. You can easily spread out hooks and add a fun sign that signifies this is his costume corner.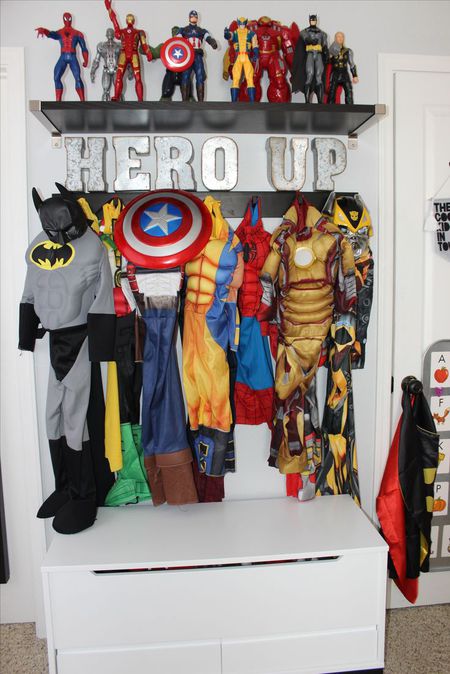 7. Lego Boys Bedroom
Is your son the creative type? His very own lego wall with lego themed room is the perfect creation station. He can change up his space as frequently as he wants and it is great for rooms that need to double as a playroom. Make it easy to organize and easy for him to keep clean by adding different baskets for each colored lego. He will love how easy it is to create the designs and you'll love that cleaning it up is a challenge that can be fun for him!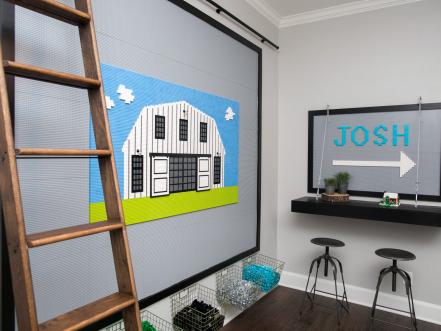 8. Swinging Fun
It's all about the element of surprise and adding a swing to your boy's bedroom is SUCH a fun way to earn your cool mom status. For example, swings come in many different forms and you could even build a fun little reading nook swing that will be a comfy spot for him to dive into his favorite books. He'll love you for this awesome addition to his space!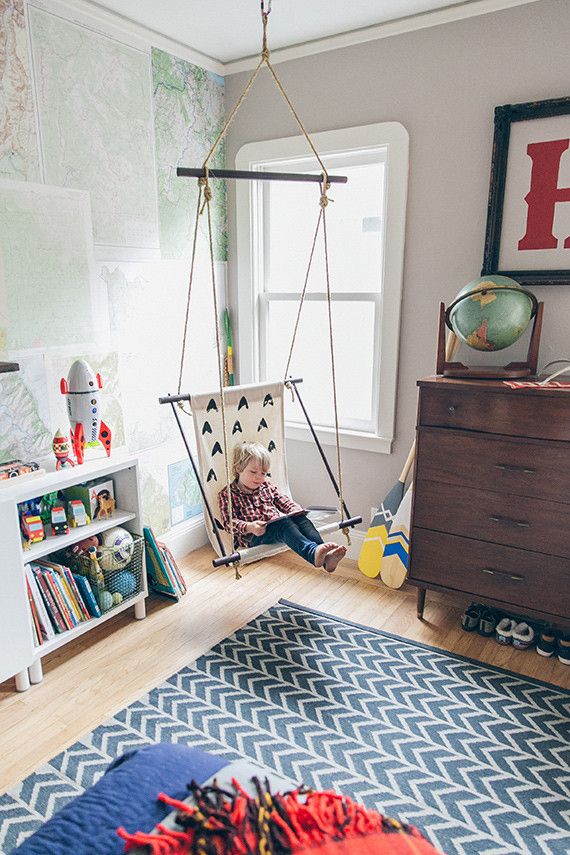 9. Adventure is Out There
Lastly, there's always something to be discovered! Theme your boy's bedroom around a safari or jungle for an adventure that never ends. Add animal prints on the wall, fun jungle-inspired plants, and books centered around his favorite animals. Add an accent rug that ties the space together along with a canopy over the bed to really get the look. Finish the room off with some oversized stuffed safari animals and he'll have a real-life indoor African jungle!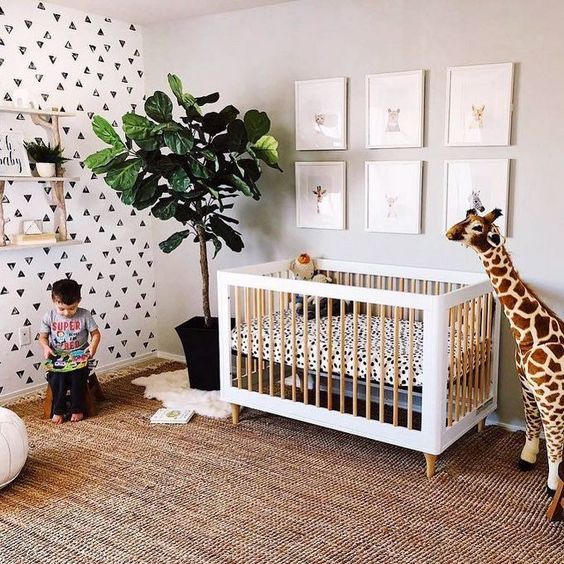 ---
---