Budget-Friendly Farmhouse Decor: Make the Most of Your Money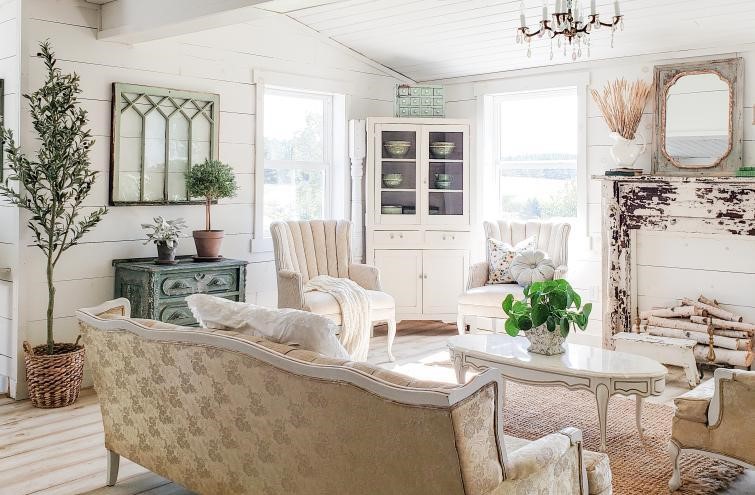 Decorating doesn't have to be expensive, and there are plenty of ways to create a beautiful and inviting space without breaking the bank. One of the best ways to use Budget-Friendly Farmhouse Decor is to focus on simple and timeless pieces that you love, rather than trendy or expensive items. Additionally, you can shop at discount stores, thrift stores, and online marketplaces to find Budget-Friendly Farmhouse Decor. And, if you're willing to get creative and do some DIY projects, you can create your own unique and personalized decorations for a fraction of the cost of buying them pre-made. Remember, decorating is all about creating a space that reflects your personality and makes you feel comfortable and happy – it doesn't have to cost a fortune to achieve that!
DIY Your Decorations
Decorating your home with farmhouse decor can create a cozy and welcoming atmosphere, but it doesn't have to break the bank. Here are some tips on how to decorate on a budget with farmhouse decor: One of the best ways to save money on farmhouse decor is to create your own decorations. There are plenty of DIY projects that you can do to add some farmhouse charm to your home. For example, you could make your own farmhouse-style signs using reclaimed wood and stencils, or create your own wreaths using natural materials like twigs and burlap.
Use Natural Materials
Farmhouse decor often incorporates natural materials like wood, burlap, and cotton. These materials are relatively inexpensive and can be found at most craft stores. Use them to make your own Budget-Friendly Farmhouse decorations, or incorporate them into your existing decor by adding a burlap table runner or some wooden picture frames.
Shop Secondhand for Budget-Friendly Farmhouse Decor
Don't underestimate the power of a good thrift store or flea market. You can often find great farmhouse decor items for a fraction of the cost of new items. Look for vintage pitchers, wooden crates, and other items that have a rustic feel. Keep an eye out for items that you can repurpose or upcycle, like old wooden ladders that can be turned into shelves.
Repurpose Items You Already Have
You don't have to buy all new decorations to create a farmhouse-style look. Look around your home for items that you can repurpose or use in a new way. For example, an old metal bucket can be used as a vase for fresh flowers, or an antique sewing machine table can be turned into a unique side table.
Use Mason Jars
Mason jars are a staple of farmhouse decor, and they are inexpensive and versatile. Use them to hold flowers, as candle holders, or to store small items like utensils or cotton balls. You can also paint them or add burlap or twine for a more rustic look.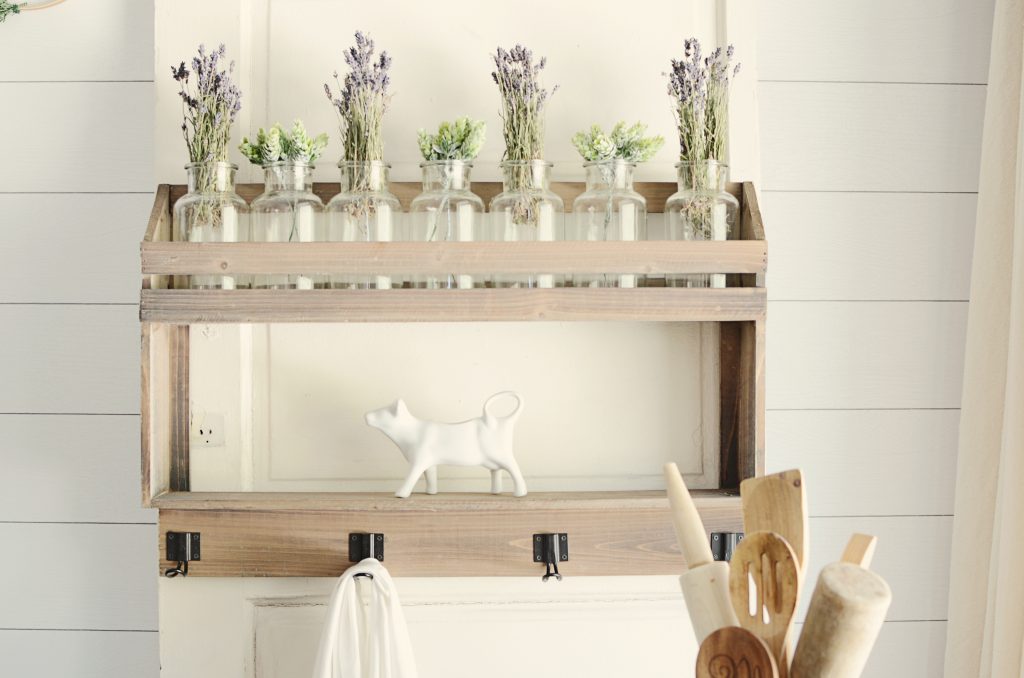 Add Some Greenery
Adding some greenery to your home is a great way to add some farmhouse charm. You don't have to spend a lot of money on expensive plants – opt for bud options like succulents or herbs. You can also incorporate natural elements like twigs and branches into your decor.
Embrace Imperfection
One of the hallmarks of farmhouse decor is its rustic, imperfect look. Don't worry too much about everything being perfectly coordinated or matching. Embrace the imperfections and mix and match different textures and patterns to create a cozy, lived-in feel.
Create a Gallery Wall
Gallery walls are a great way to add some personality to your home without spending a lot of money. Collect a mix of frames in different sizes and shapes, and fill them with family photos, artwork, or vintage prints. You can also add some farmhouse-style signs or other decorations to the mix.
Keep it Simple
Finally, remember that farmhouse decor is all about simplicity. You don't need a lot of fancy decorations or expensive furniture to create a cozy and inviting space. Stick to a neutral color palette, use natural materials, and focus on creating a comfortable and welcoming atmosphere.
In conclusion, decorating your home does not have to be an expensive undertaking. There are numerous ways to transform your space on a budget, while still achieving the desired style and atmosphere. From shopping secondhand to repurposing items you already own, the key to decorating on a budget is to get creative and think outside the box. With the right mindset and a little bit of effort, you can create a beautiful and welcoming space without spending a fortune. Whether you prefer a farmhouse style or a more modern look, the key is to focus on simple and timeless pieces that will stand the test of time. So, why not take a few of these tips and tricks and start transforming your home today? You'll be amazed at how much of a difference a few simple changes can make!
---
---