Decor Steals: A Daily Deals Website… and more!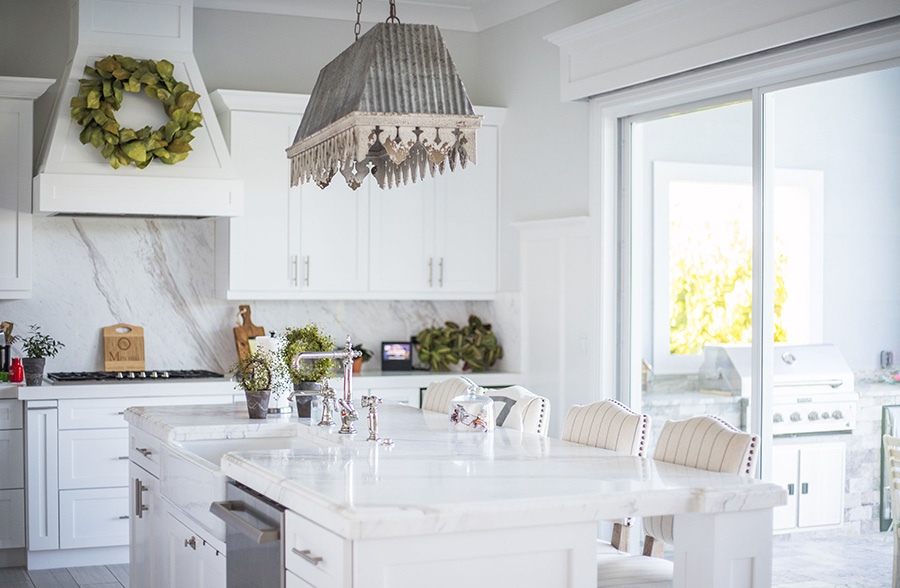 Decor Steals is your full home decor shopping experience. From our home to your home. We offer quality farmhouse home decor in all styles from industrial, rustic, boho, traditional and modern. We search the world over for the best-in-class products and offer them to you, our customers at great low pricing. We like to think of everyone who comes here as family and treat you how we want to be treated. Fairly, ethically and no price gouging. Our team truly cares about your shopping experience and knows you want to make your home comfy. And we do out best to make home decor shopping easy and fun for everyone.
Decor steals started with a dream to bring affordable, timeless farmhouse decor pieces that are full of character and LOVE! Yasmin (Founder and CEO) was inspired to fill homes with meaning and transform rooms into reasons to stay awhile. It all began on Black Friday in 2009 when Yasmin was just a one-woman show, launching her dream of offering affordable home decor. She started with just TWO sales that day and she grew Decor Steals and transformed it into the thrill-of-the-day, exclusive daily deal website that you know today!
Decor Steals is a daily deal website operated by home decor lovers just like you! We curate only the best decor pieces that are full of character, charm and love – and offer them at incredible prices. We refer to these as "steals" and offer 3 steals a day at 10 AM EST.
3 BRAND NEW DAILY DEALS EVERYDAY
We offer home decor deals every single day at 10 AM EST. They're known to sell out quick, so grab them fast!
$5 FAST, FLAT RATE SHIPPING
Whether it's a table or a vase, all items ship to you for only $5! Most items ship within 3 days from our USA warehouse.
UNLOCK EVEN MORE STEALS!
Make sure you sign up for our daily email list below to unlock additional email-exclusive daily deals!
FAMILY OWNED IN THE USA
We're a small but mighty team based in the USA, including our incredible customer happiness team!
Here's why you save BIG, with Décor Steals it's practically stealing, but 100% legal…
We search high and low for only the best, quality products. We combine savings & caring of a family environment and pass the value on to you.
WE DON'T INFLATE OUR PRICES – We don't jack up pricing to bring it down in coupons or promotion codes.
BEST PRICES FROM THE START – We are committed to always offering the best price we can from the start!
RARELY OFFER DISCOUNTS – We very very rarely (I repeat: rarely) offer discounts and "if" we do, it is coming out of our profit as a gift to you.
WE'RE A DAILY DEALS WEBSITE – We are a daily deals website. This model enables us to sell vertically. That means we sell high quantities of a few items a day which enables us to negotiate absolute best pricing due to volume.
WE SELL QUANTITY AND VOLUME – Unlike traditional retailers, we don't make a killing per sale. We make small profit margins per product but we sell thousands of it! Basically, we make our profits in volume due to the daily deals model!
PARTNER WITH FACTORY AND ARTISANS – Also, unlike traditional retailer, we have figured ways out to cut the middleman. We work directly with the source (factory, maker or artist) to ALWAYS get the best pricing. In other words, you buy our quality products for near wholesale pricing.
WE HAVE A TEAM OF STARS – We despise corporate cultures and we strive to be a fun dynamic team of stars! Life is too short to not love what you do and those who you do it with! Plus, our passion shows… if you have ever talked to our customer happiness team you will know what we mean!
WE DESIGN MOST OF THE PRODUCTS – We design most of our products. However, for those pieces that you could find elsewhere the price difference between our price and a competitor is usually jaw dropping!
SMALL FAMILY OWNED BUSINESS – Another fun fact, we are a small family owned US business that started with a $400 budget back in 2009!
DESIGNER PIECES IN YOUR HOME – In a world filled with fine print, selling tactics and opportunists, we have created this one-of-a-kind unique place to empower and inspire you on your home journey!
OUR TEAM MOVES MOUNTAINS – We started with a dream of providing designer home pieces for affordable prices! And that's exactly what we did! One last fact, we are a small but mighty team! We can move mountains!
THANK YOU FOR SUPPORTING SMALL BUSINESSES!
---
---