5 Easy Ways to Refresh your Home
Like your wardrobe, your living space also needs an update like ALL THE TIME! Whether you are in love with farmhouse decor or into French country decor, here are five ways to bring any space up to date.
Declutter by organizing your space and getting rid of or hiding unwanted pieces. Apply some peel-n-stick shiplap wallpaper for a beautiful accent wall that it easy to change up later. Add dimension to any wall space with a magnolia wreath and some floating shelving. Dedicate a basket to your mail and keys in the foyer or for organizing throws in the living room. Hang or display some picture frames of your choice to add a personal touch to your decor.
Invest in the basics that you know you will keep for years. Upgrade to some high-quality sheets with a high thread count and some soft towels that are durable. Feel free to get creative and add some DIY shelving to your space with cast iron brackets that will bring a luxury look to your home. Splurge on good paint but do it yourself to save money. Stick to neutrals if you plan on keeping it up for years. Otherwise, pick colors that compliment your style and the light that comes into your room. Darker colors will make a room look smaller while lighter colors will make a room look large!
Give your walls some serious attention by building interest! For a budget-friendly look, attempt your own freestyle canvas. Copy the look of your favorite abstract print.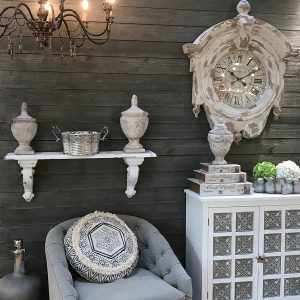 One of the easiest updates you can do in a home is to introduce some pretty greens. A good place to start with greenery is to mix in some easy to maintain plants (ivory, succulents, and spider plant). Make sure to water them weekly and you are all set! Adjust their living spots per the lighting in your home and literally watch them bring your home to life! If real plants aren't your thing…you can always opt for a faux plant like the potted fig leaf tree.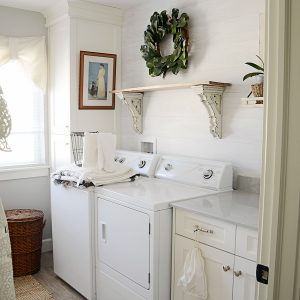 Use your internal style intuition to perfect your space with touches that are true to your personality. Whether it's the ceramic pitcher your great-grandmother passed down or the eclectic wall clock that you found at the antique shop down the road, you can't go wrong as long as you put your heart into it.
---
---