Cinnamon Pumpkin and Everything Fall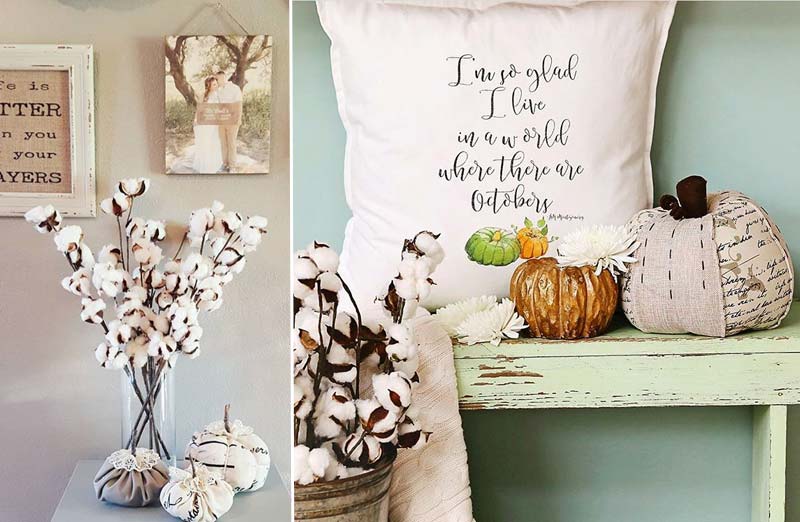 Fall is by far a favorite among the seasons because it's got so much to offer. Fall is the transition into a new school year for the kiddos, cooler weather, getting out those booties, baking pumpkin creations and adding new color to your home.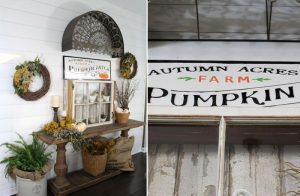 With September here and the release of pumpkin spice latte's, it's that time to start your Fall decor haul.
Start with searching for rustic colors that bring in the same essence of fall leaves. Add pops of orange, brown, and cream to your scapes to truly create the overall feel of Autumn. Add some wooden pillar candles for height and dimension. Fill your empty wall space with a cotton wreath or a pumpkin patch sign. It's simplistic touches like wheat grass or cotton stems that can truly take your decor to the next level. Not to mention these additions don't break the bank and are easy to store. Try adding and removing items that can translate into any season. Photo credit: @mauiinmyheart, @slcook52 and @theshibbyjean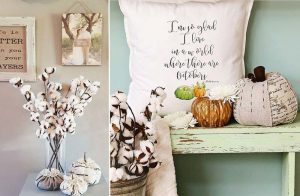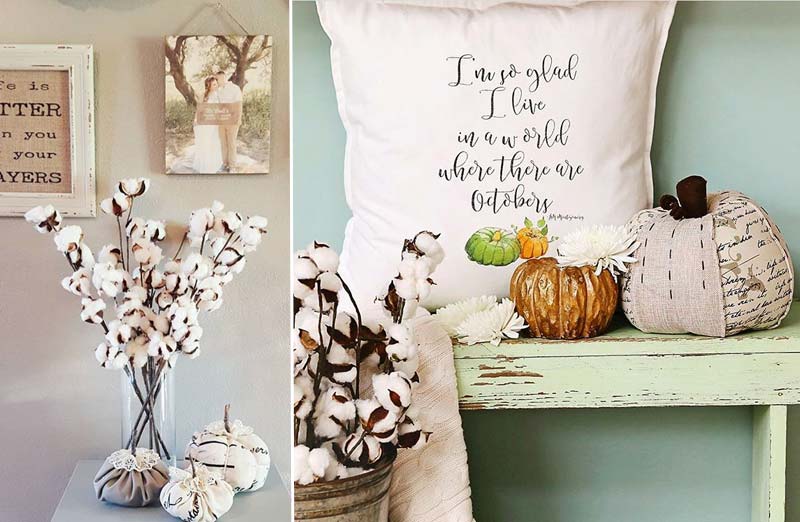 We believe that switching up your decor for each season should be fun and it should reflect your personality for that season of life. That is why finding trendy items that speak to you is SOOO important. Try adding some DIY elements such as hand-painted pumpkins, printed pillows, or even get some Fall family photos done to hang up for the season.
The aromas of fall are something that you simply can't do without! Add some candles or tap into your baking side. We LOVE this cinnamon pumpkin muffin recipe from Two Peas and Their Pod.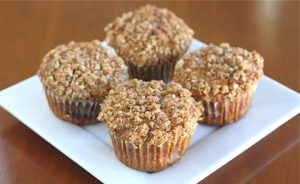 INGREDIENTS:  
1 3/4 cups all-purpose flour
1 teaspoon baking soda
1/2 teaspoon salt
1/2 tablespoon cinnamon
1 1/2 teaspoons nutmeg
1 1/2 cups sugar
1/2 cup canola oil
1/3 cup water
1 cup canned pumpkin
2 eggs
1 teaspoon vanilla extract
Brown Sugar Cinnamon Filling:
1 cup brown sugar
1/2 teaspoon cinnamon
Streusel Topping:
1 1/4 cup oats
1 tablespoon flour
1/3 cup brown sugar
1 teaspoon cinnamon
Dash of nutmeg
6 tablespoons cold butter, cut into chunks
DIRECTIONS:
1. Preheat the oven to 350 degrees F. Line two muffin tins with paper liners or spray with cooking spray. Set aside.
2. In a medium bowl, whisk together flour, baking soda, salt, cinnamon, and nutmeg. Set aside.
3. In a large bowl, whisk together sugar, oil, water, pumpkin, eggs, and vanilla extract. Whisk until smooth and combined.
4. Slowly stir in the flour mixture. Mix until ingredients are combined.
5. For the brown sugar cinnamon filling: in a small bowl, mix the brown sugar and cinnamon together. Set aside.
6. For the streusel topping: in a small bowl mix together the oats, flour, brown sugar, cinnamon, and nutmeg. Mix in the butter with your hands until the mixture is crumbly.
7. Fill muffin cups half way full with the pumpkin batter. Sprinkle the brown sugar cinnamon filling over each half filled muffin cup. Fill the muffins cups with the remaining batter. Top each muffin with streusel topping.
8. Bake for 17-20 minutes or until a toothpick comes out clean. Remove pans from oven and cool on a wire rack. Remove muffins from tins and enjoy.
Photo credit: Two Peas and their Pod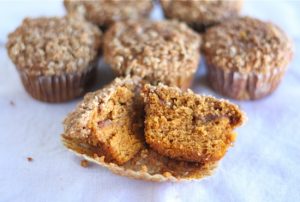 Following a few of these simple steps while bringing in your own personal flair will be the simpliest way to bring Fall into your home.
---
---