9-5 with Neela, Lead Graphic Designer
Known for her sweet soul and creativity, Neela does everything with a designers eye. Her soft feminine style reflects onto her work and here's a peek into her world.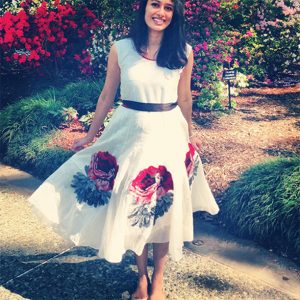 What is your role at Decor Steals? 
I am the Graphic Designer / Brand Story Visionary – it's as fun as it sounds! In a nutshell, I design stories that express our love for all things vintage and farmhouse.
What does a typical day look like for you?
After my kids are up, dressed and fed, they're ready for the day which means I get to start mine!
My day starts with a cup of tea and checking the calendar for upcoming projects and events. I love making to-do lists (and checking things off!) and that helps keeps me on track throughout the day.
In the middle of the day, I grab some lunch and take time to turn my eyes away from the screen to do some reflecting. I love this time because it gives me time to switch gears, relax, and be ready to come back to work with a fresh look. This is my not-so-secret weapon for getting my creative juices flowing again!
Before the end of the day, I'll make sure my to-do's are done as much as I can and make a new list for the next day so I know exactly where to pick up in the morning.
After that, it's off to mom-img.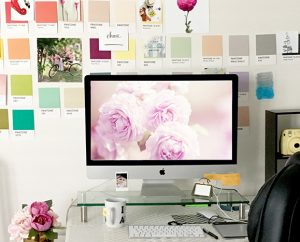 What's the highlight of your work day?
My favorite part of the day is brainstorming for a new design project. That's when I get to sketch all my thoughts, put new ideas to paper, and make mood boards. It's exciting because I don't always know what I'll end up with, but each idea leads to another and makes the creative process so much fun!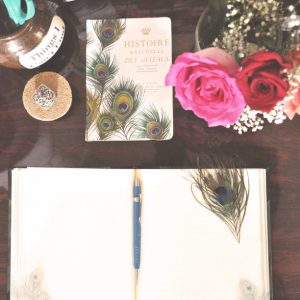 What are your top five home decor must-haves?
–Wooden shelving to organize (and decorate!) my workspace
-A bench by my window to create a cozy little sitting area
-An enamel side table for a cup of tea and a book
-A dress form to display my scarves or hats on
-Flowers! Anywhere that needs a bit of color, warmth, or a feminine touch
---
---