Decor Steals Items: A Look At What's Ahead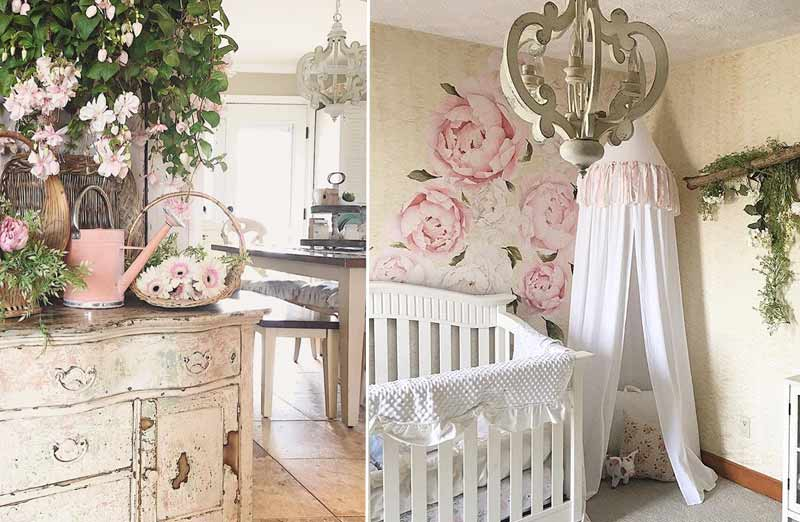 We've been going crazy over here at the Decor Steals headquarters putting to life all the plans we have for you guys in 2019 and also we've been BUYING BUYING BUYING lots of products that we just know you are going to love. From brand new items with designs authentic to us to the old farmhouse staples that never go out of style. We have huge design plans ahead for 2019 and we just couldn't keep some of these products away from you guys any longer.
We are giving you an exclusive first look at the products that are on the map for this coming month and giving you a head start to make sure that you are signed up for the wishlist! For those of you who don't know what the wishlist is, it's just a way to be notified when one of your favorite products come back in stock. Any item that is currently sold out will give you the option of submitting your email address to be on the wishlist. As soon as that product goes back in stock you will be notified right away!
Never miss a steal again and be sure to sign up for any of the products that we mention below because some of these are brand new and might sell out right away!
Let's start with a GORGEOUS new item that takes on a twist to a very traditional popular staple piece. This wall mounted wood and metal cup rack is similar to our traditional cup rack with a little bit more detail. Our buyers are always looking for new trends and items with a unique twist that takes your home style to a new level.
It's crazy how a few staple pieces can make all the difference and if you've been holding out for traditional items, then you won't be disappointed with our set of two tobacco baskets! These are farmhouse staples and can be added to your beautiful home so effortlessly. What we adore about these is their chameleon nature. They are able to serve so many different uses and what's great is if you want to change up your decor without spending money, you can do so with these tobacco baskets. Use them as the perfect layered wall decor, ottoman trays, displays on your vignettes and so much more.
Photo Credi: @robyns_frenchnest
No space is ever complete without the perfect lighting piece to tie it all together. It's incredible how lighting can make such a huge difference in any room. Lighting sets the tone and if you are adding in a chandelier, it's usually the focal point for any space. Finding affordable lighting that makes a dramatic statement is never easy and that's where we love to come in. We bring so many different options for affordable lighting and one of our favorites is popping in this month! It's our French Country inspired distressed wood chandelier. This huge lighting piece carries tons of character and is under $150…way under that and it's got a neutral tone which means it ties in perfectly with any color hues.
Photo Credit: @kalakleindesigns & @littlenestof4
Since February is the month for love and we have brought you some valentines decor already, we wanted to bring back one of our longest running and most favorite steals ever…our angel wings. These hold so much sentimental value to us because every time we've offered these in the past we hear customers stories and it brings us all together as a community and just as human beings. We love when we all come together as a family and hearing your stories just fills our hearts. We love knowing that decor can bring joy and hope into the lives of so many. These angel wings are a constant reminder that there are loved ones looking over us and their wings spread across our homes to keep us comforted.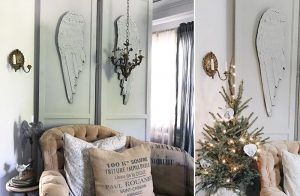 Sign up for the wishlist on these items so you know you won't miss out! You'll be notified as soon as they go in stock!
---
---