Outdoor Decorating Ideas to get your Patio Summer Ready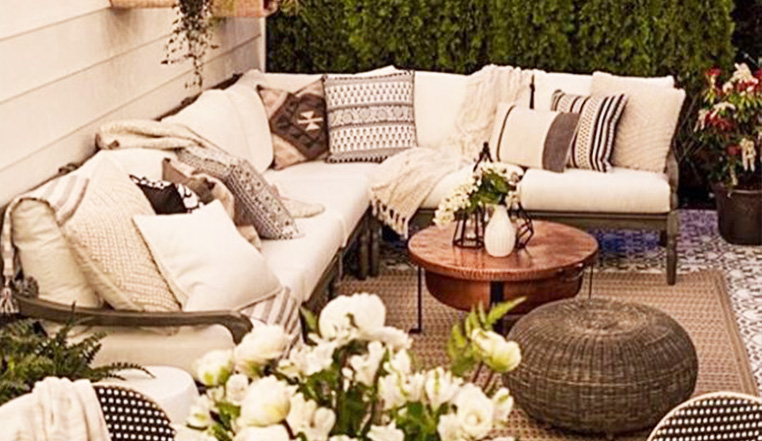 Anyone else daydreaming of blazing barbeques, the smell of fresh cut grass, and a nice, cold drink? This can only mean one thing – summer is around the corner! With summer fast approaching, it's time to think about that patio and ensure it's prepped for those magical summer evenings of laughs and storytelling around the firepit. If your outdoor space is still in post-winter mode, covered in dead leaves and dirt, don't fret, there's still time to get it in tiptop shape before the dog days of summer hit.
Updating your outdoor space with Textiles
Don't be afraid to incorporate textiles to cozy up your outdoor space! Rugs and pillows are a great way to add a pop of color or a bold pattern. A rug helps define the area – start here and build on the look with a mix of contrasting pillows. It's always a good idea to have a couple of your favorite throw blankets on hand for those cooler summer nights – throw one over the back of a chair or store in a trunk or basket.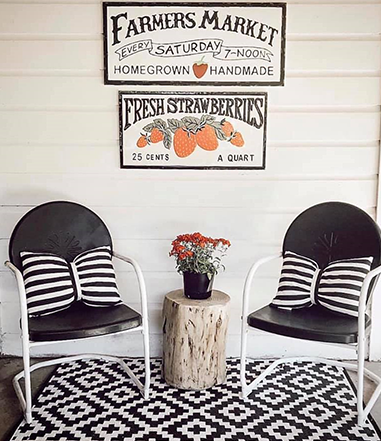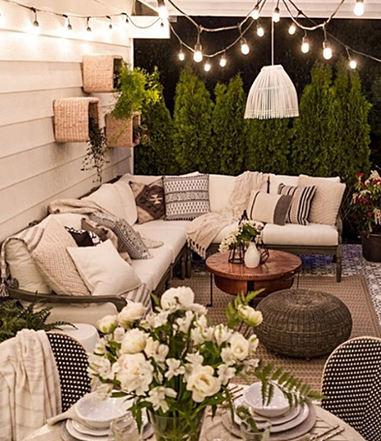 Outdoor Plants and Planter Ideas
Whether you're a seasoned gardener or have no green thumb at all, there are a lot of options for mixing in some greenery. Once you land on the right flowers, herbs, or succulent for you, have fun with planters! You can find cool homes for your plants in all shapes, sizes and materials. A fave this season is our Embossed Tin Planters with Stands – a beautifully detailed but neutral piece like this fits in seamlessly with any design style. For a more traditional, romantic vibe, a piece like our Carved Garden Urn works beautifully! Check out how JoBeth uses both styles for her bohemian inspired patio – this video walks you through the steps she took to capture this beautiful space!
Patio Lighting Ideas
Nothing sets the tone for a space more than just the right lighting. There is so much opportunity for beautiful lighting when we're working with outdoor spaces. String lights are a farmhouse fave – weave through tree branches or hang them from a pergola. If you have the right spot for it, get bold with a unique and inviting outdoor chandelier or wall sconce. Lanterns and candles are an inexpensive, yet attractive, way to light up the patio as well.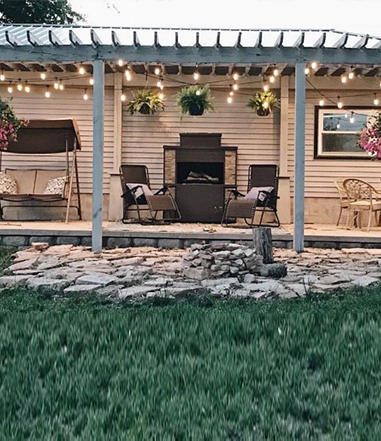 From your morning meditation to evening apps and drinks, your patio should be your oasis, a place you're excited about. It doesn't take a lot to freshen up an outdoor space, just a few updates here and there can bring your patio to life for the season. Whether you have big poolside deck to fill, or a small, intimate balcony, make it fun and make it yours!
---
---