5 Budget-Friendly Tips to Decorate Your Space with Farmhouse Style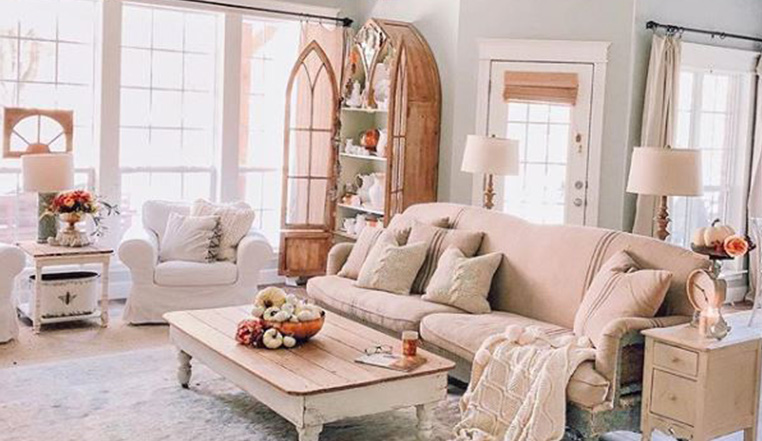 It's officially spring, and we couldn't be happier about it. With spring comes warmer weather, beautiful blooms, and in this case, farmhouse fun! Along with the April showers and May flowers, how about some inspiration to spruce up your space? According to Zillow's 2019 Home Features that Sell Analysis, there are a few farmhouse touches that bring in higher-than-expected home sales: farmhouse sinks, exposed beams, and shiplap. Not prepared to commit to a home renovation quite yet – no worries, it IS possible to capture the essence of these favorite features without breaking the bank.
Decorating with Shiplap
We all adore the shiplap look but may be overwhelmed at the thought of achieving this style. There are unique ways to capture the charm of shiplap that don't involve a hammer and nails. Choosing an accent wall and finishing it with shiplap wallpaper is a simpler, quicker option. Or even easier– add a shiplap wall sign or
mirror
 that subtly pulls in the trend, or work it into your bedroom with a gorgeous shiplap headboard!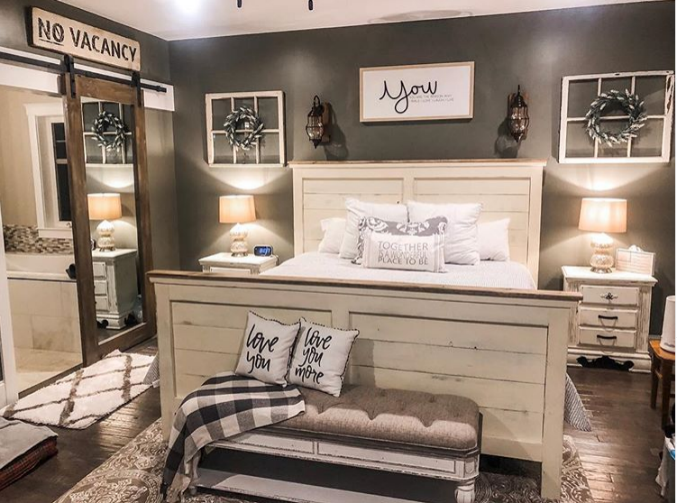 Exposed Beams
Exposed wooden beams are a staple in a farmhouse home, originally for structural purposes, but most recently being added as decorative accents.If beams seem out of reach, a very quick hack is to incorporate a decorative ladder that adds in wood textures and height variation while keeping it simple and flexible. Also, incredibly versatile, you can use a decorative ladder to hang blankets or display potted plants and greenery. For inspo, check out photos of how our Distressed Wooden Ladder with Removable Hooks has been styled here.
A tall wooden open bookcase or shelving can do the trick as well – style it with your favorite books and trinkets and change it up by decking it out with seasonal décor!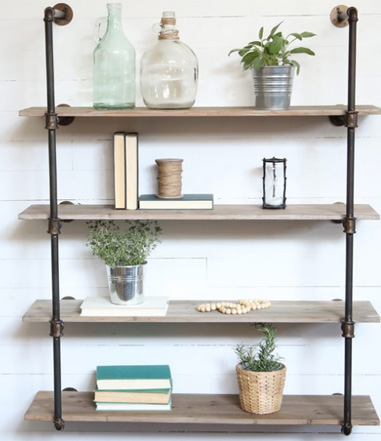 Bold Lighting
A great way to add brightness and warmth to a space is to work in a unique light fixture over an island, kitchen sink, or dining table. Lantern pendant lights and distressed wood or metal chandeliers like this one, are a significant farmhouse trend that can be purchased and installed inexpensively. If you want the effect of a statement light but aren't in a position to install, style a couple rustic lanterns into your centerpiece or tablescape.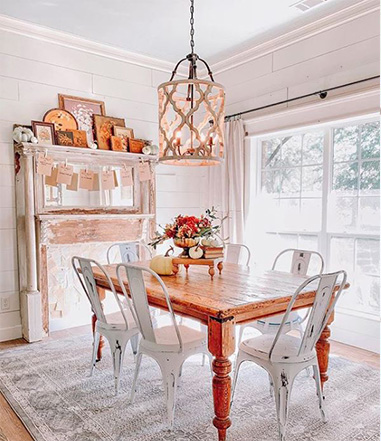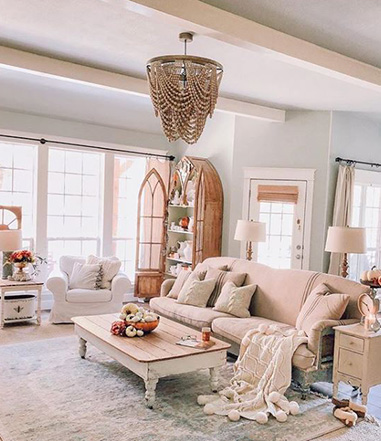 Farmhouse Kitchen Sinks
Everyone adores a good farmhouse sink – beautiful and functional, what's not to love? If swapping out your sink is too hefty of a project, you can capture the style with a fun farmhouse sink inspired planter like this one. Use as a planter for seasonal blooms, display your favorite cookbooks, or store your fresh produce!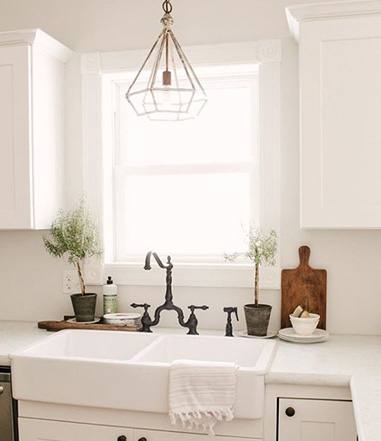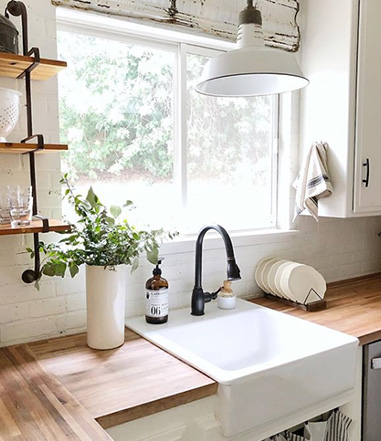 Decorating with textures, patterns, and Shapes 
Mixing shapes and textures adds character and can be achieved with large statement items or smaller, simple pieces. Our Wood Aged Cathedral Window Pane Mirror is a perfect example of a beautiful, uniquely shaped piece that adds a lot of personality with minimal effort. In the dining room below, the flowers on the table and the blend of wood with luxe upholstered chairs add texture and interest in a very subtle way. Have fun with textures by tossing a few different throw pillows on your loveseat – don't be scared to mix patterns or fabrics!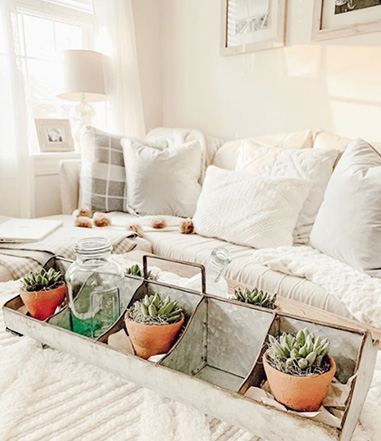 You don't need a huge budget to achieve farmhouse charm, just some creativity and imagination. And don't try to do it all at once – take your time and incorporate items as you find them and they speak to you – let it be a work (fun work!) in progress.
---
---
---