3 Simple Wall Decor Ideas and what Ties it Together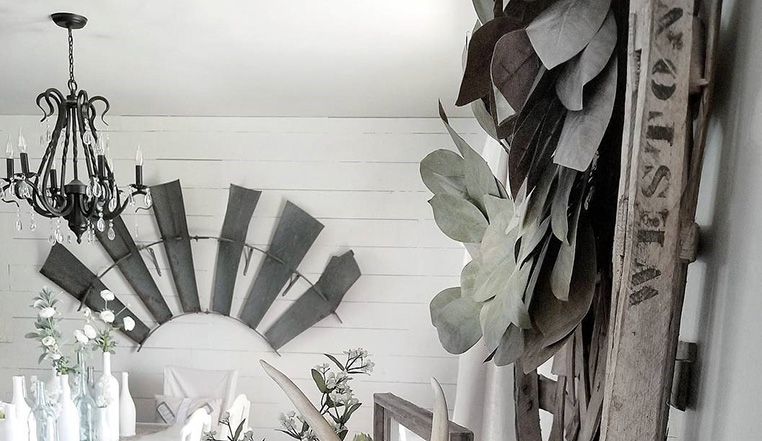 Looking for a way to spruce up your entryway, hallway, or finally do something with that empty wall space of yours? We've scoured through tons of Pinterest and Instagram feeds to find some of the best wall decor ideas that are "for sure" to make your space pop.
1. Decorating with Magnolia and Boxwood Wreaths
One of the easiest ways to add character and style to your space is by accenting your barren walls with wreaths. Fresh greenery lightens up your space giving it a bright airy feel. Wreaths look great hanging over window frames, mirrors, and wall panels. Take a look below at how some of our Instagram friends used wreaths to freshen up their spaces.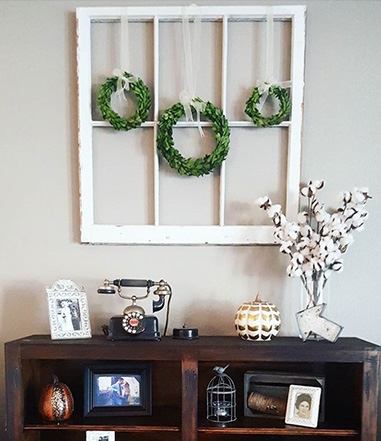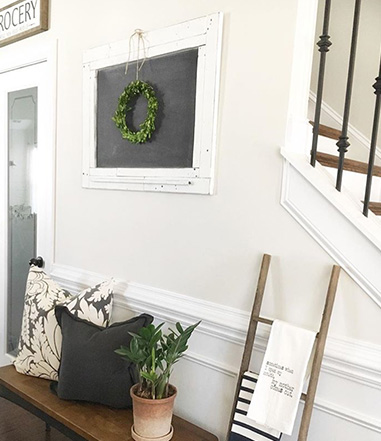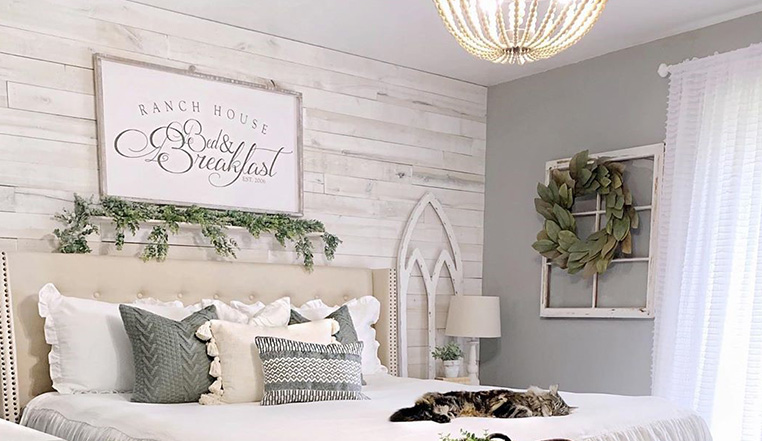 Shop products seen in images: Set of 3 Boxwood Wreaths, Magnolia Wreath
2. Script Wall Decor Ideas
Another simple way to add character to your empty wall space is to add script wall decor layered on top of other pieces to give it dimension. Using word art with shiplap, shutters, and other textured backdrops that will give your space a much bolder look.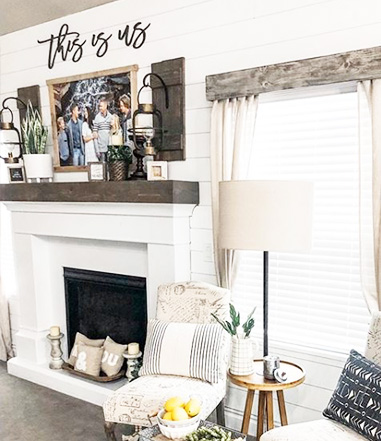 Shop products seen in images: Gather Sign
3. Corbel Brackets and Wall Shelf ideas
One of the best ways to add character to your space is with corbel brackets and wall shelves. Going for a French country look? Just add French country inspired brackets. Looking for a more rustic look? Easy! Just add a distressed wall shelf. And of course, to bring out all the details of your brackets or shelf you'll need to dress them up with pictures, bottles, books, and vases.
And don't forget your greenery? Garland, spreads, and bunches will greatly enhance your wall display.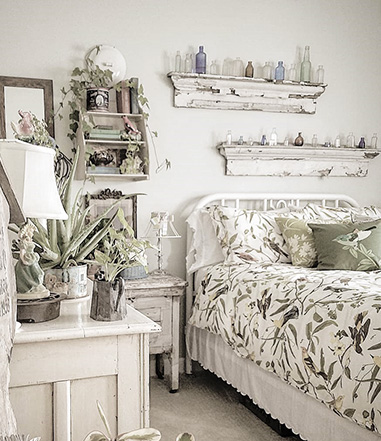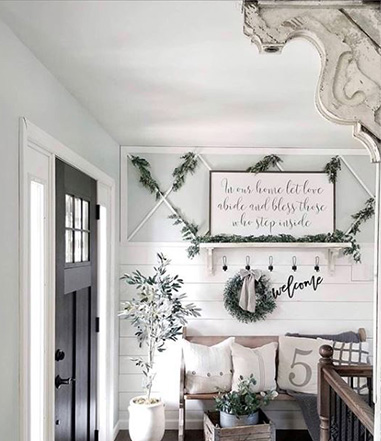 Shop products seen in images: Distressed Wall Shelf, Corbel Brackets
What Ties it all Together?
You may have noticed a recurring theme here. We covered wreaths, word art, and even brackets and wall shelves. But nothing enhances a room more than texture and dimension. It's all about the layers.
Decorating without layers will make your space look flat. These wall decorating ideas may be simple but you don't want your space to look simple and thrown together. So layer your space with textured walls, wood, vintage window frames, shutters, wall panels, or anything that creates a contrast.
It doesn't take much!!! You don't have to cover every inch of your wall to make it pop, all you need is a few layers and accent pieces and you'll see your space come to life.
Have fun!!!
---
---