Coffee Table Decor Ideas Under $100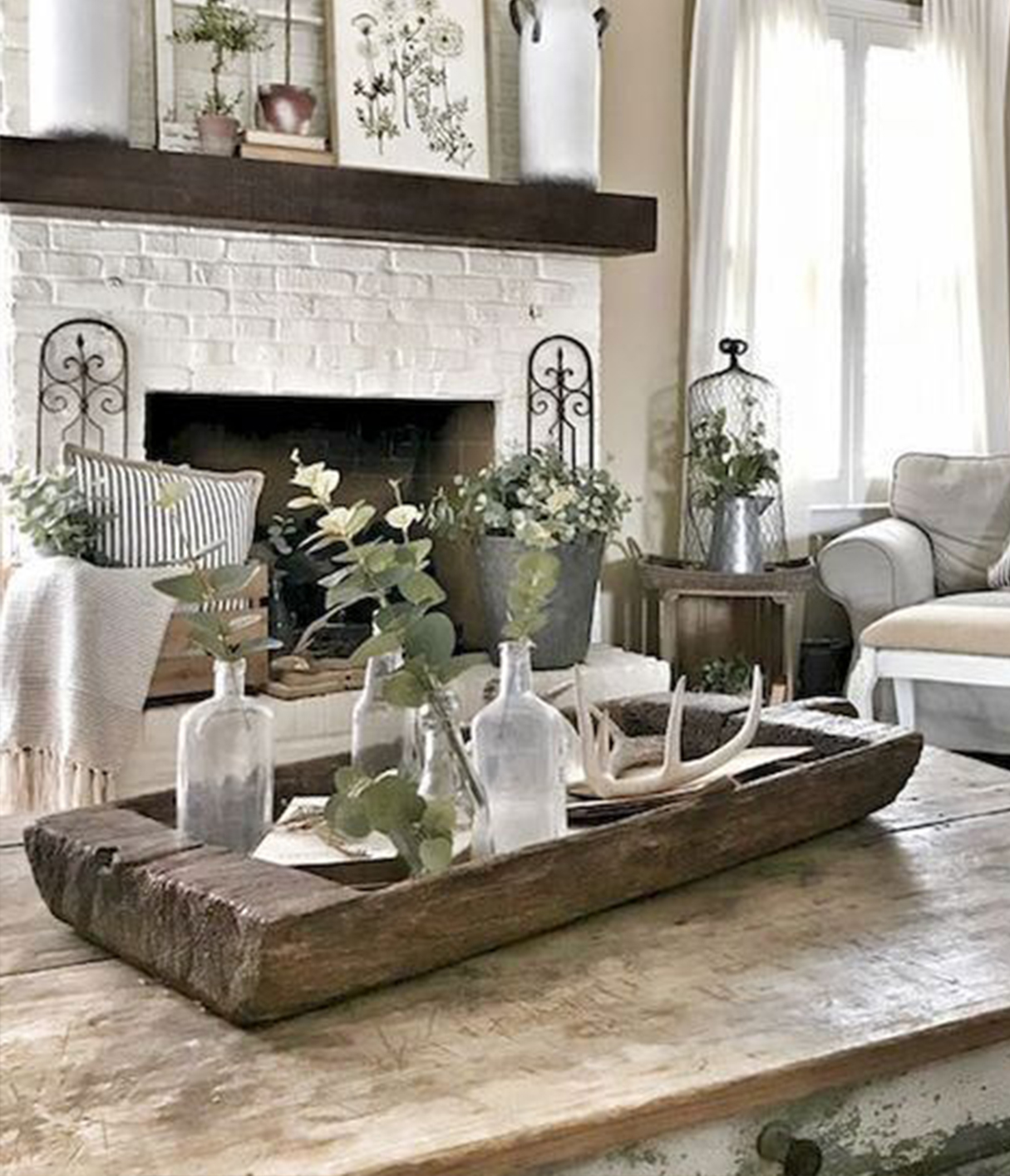 Need an easy and purse-friendly  way to freshen up your living room? Coffee table decor can instantly make your space look new, feel fresh, and set apart, and it doesn't take much. As the focal point of the room, what you display on your coffee table will set the tone for the rest of the space.
Your coffee table décor should be cohesive, tying the rest of the room together – a few quick updates can make all the difference!
Without further ado, here are a few coffee table ideas that will not break the bank.
Coffee Table Centerpieces
When styling your coffee table, you should start with a stationary centerpiece – this could be a vase​, flower arrangements, a bowl with balls, or even a wreath. The idea is to bring in a piece that will complete the design aesthetic of your space.
Looking to spruce up your home for fall? Add a dough bowl with fall elements like pumpkins and pine cones. Going for a natural farmhouse look? Add vases and bowls with neutrals and earth tones.
Your coffee table centerpiece should take up about 25% of your $100 budget, so spend about $25 – $30 on a centerpiece and surround with complimentary decor.
Similar products: european dough bowl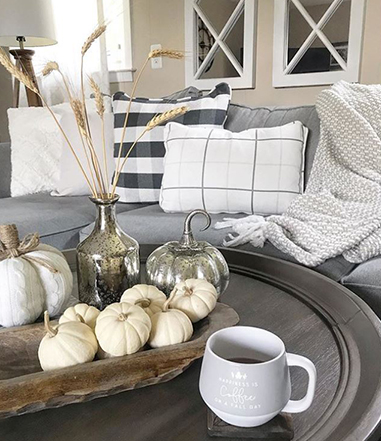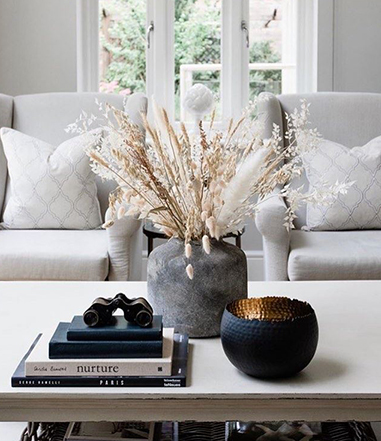 Decorating Your Coffee Table with Trays and Bowls
A fun and easy way to add dimension to your space is with trays and bowls. Here's the trick: contrast the shapes to really make your space pop. If you have a round table, add a square tray. If you have a square table, add a round bowl.
Adding trays and bowls to your coffee table, not only gives your space more dimension, it also gives you more functionality, making it easy to clean or swap out decor pieces for the different seasons. 
You can find a lot of trays and bowls for under $20, but if you're looking for a large tray you can expect to spend a little closer to $30.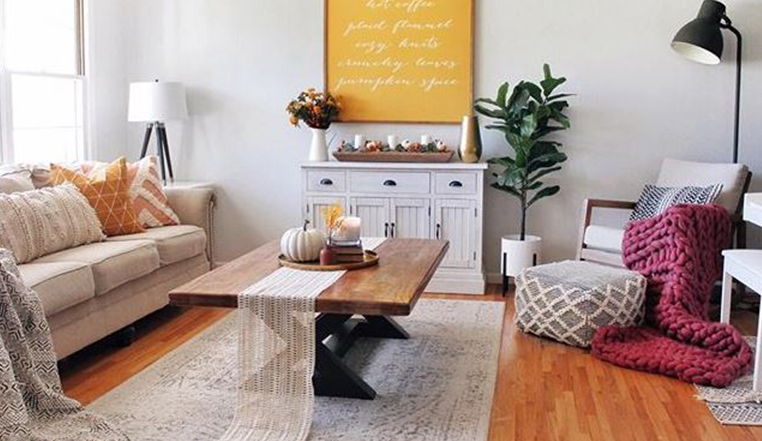 Decorating your coffee table with books
A small stack of books can add a ton of character to your space. The colors and titles you use will give your room that personal touch, and you can change the titles depending on the season or vibe you're going for. Trying to capture a farmhouse feel? Add a few titles from decor enthusiasts like Justina Blakeney and Liz Marie. Going for more of a chic look? What's better than Chanel by Daniel Bott? 
This idea costs nothing if you use books that you already own! Otherwise, the average book will cost you between $9 to $26. Or you can get a stack of three books here for $24.99
Coffee Table Runners and Throws
A unique and seldomly used way to make your space feel cozy is by adding a runner or throw blanket to your coffee table. You can play with different colors and patterns that will really make your room pop.
For the minimalist, a table runner or throw is all you need to give your space that perfect touch of farmhouse charm.
Similar products: be gratetful table runneer, feedsack table runner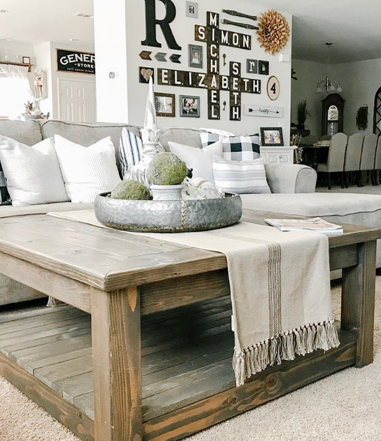 And that's it! It's not hard to decorate your coffee table for the seasons and to give your space a fresh look…and the best part is, you can make it happen for under $100!
Did we miss anything? Have you tried any of these tricks? We'd love to hear from you. 
---
---