Balcony Garden Ideas
If your home lacks in outdoor space, it doesn't mean you have to sit out on the gardening game – get creative with a balcony or windowsills to create your own green space. Whether you have a big yard with plenty of gardening space or not, adding some natural life to a deck, balcony, or even fire escape (for our city dwellers) can make for a fun project.
tiered cart for plants and tools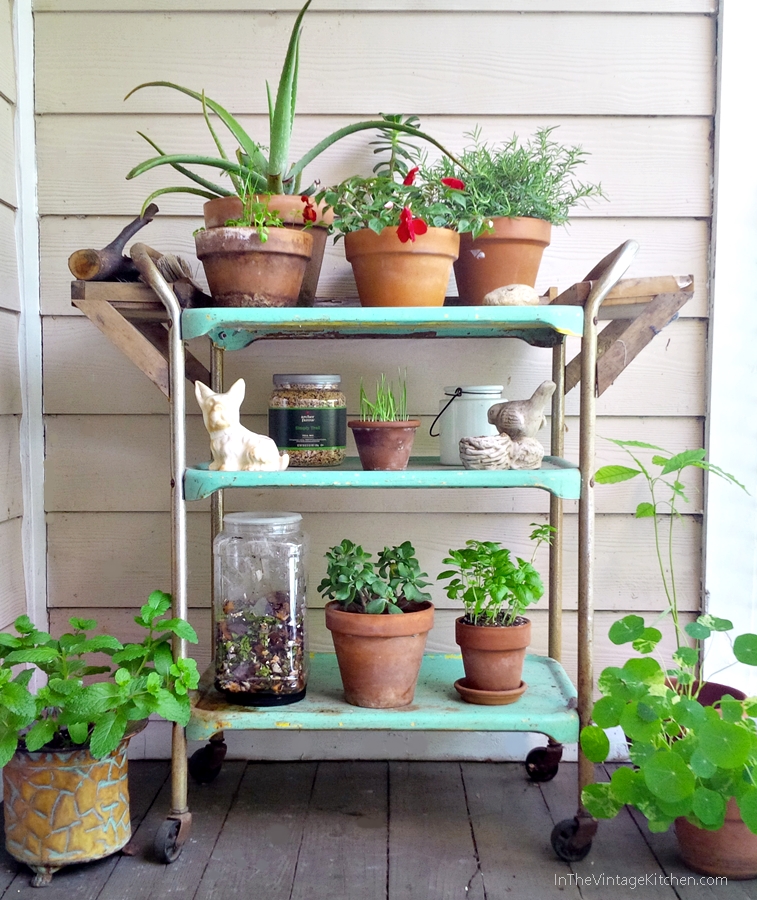 Fountains and more for your balcony garden
A free-standing fountain can make your space feel zen-like with the sound of the trickling water! A fun way to express your personality too, pick a fountain that compliments your design style and vibe you're trying to create. If your space has a water hook up nearby,  consider a fun water feature like this sweet Rain Man Sprinkler.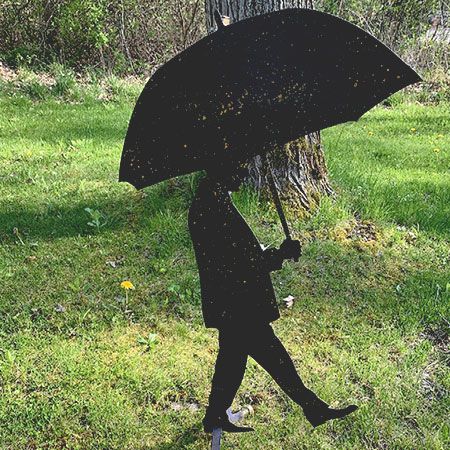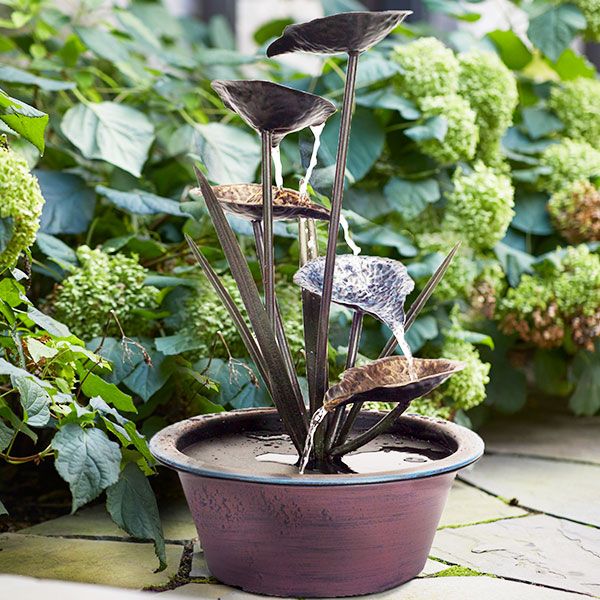 decorative signs add personality
Mix up your decor throughout the year by incorporating a seasonal sign – propped up against a wall or positioned behind a potted plant, a wall sign is an unexpected accent in your balcony garden. With fall and Halloween right around the corner, our Pumpkins for Sale Sign would be perfect styled amongst a haystack and fall foliage. Before we know it, it will be time to pull out our holiday decor (yayyyy!) and you can swap out your pumpkin sign for a festive Christmas piece! If you're not into styling for the season, choose something you can leave up all year round like our Double Sided Metal Gardening Handbook Sign – a timeless choice!
Plants and Flowers for your balcony garden (faux or real!)
Green thumb or not, your balcony garden can thrive. If you want to skip the maintenance of real plants, faux flowers and greenery give the same effect. Choose some blooms for the season and arrange them in pots and planters. If you don't have spare floor space, arrange your plants overhead, vertically up a wall, or over a railing using planters with hooks.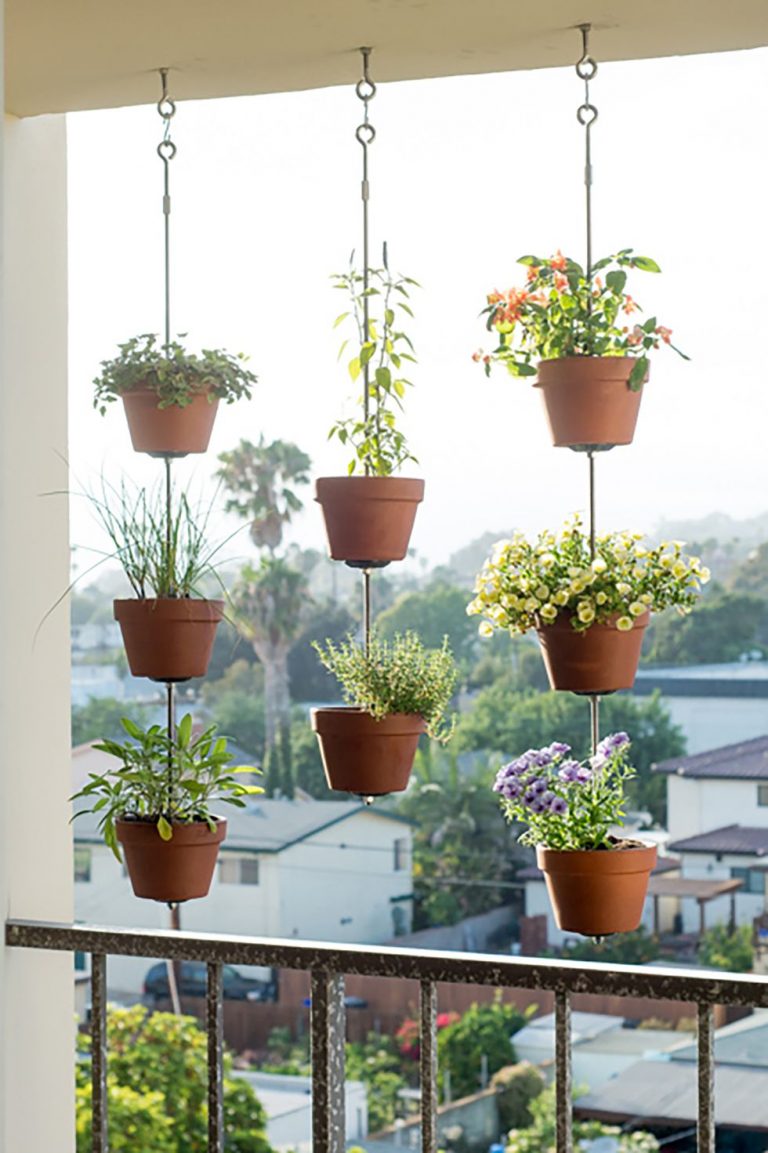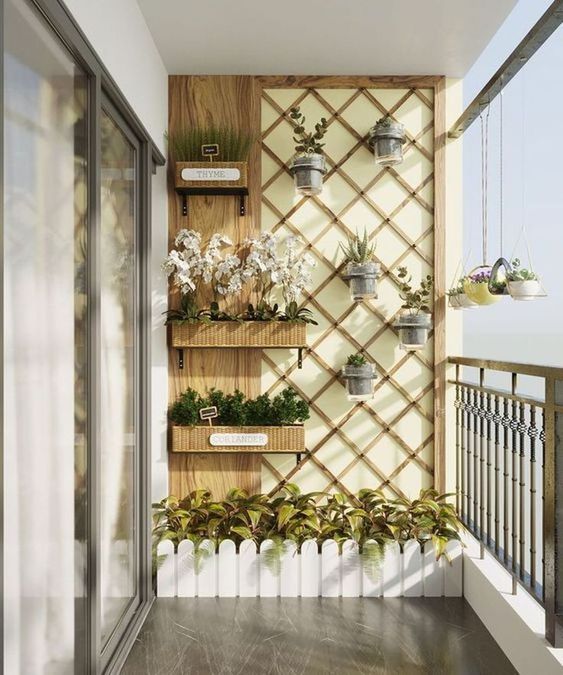 Lighting for your balcony garden
Lanterns can work with any design style, while adding not only a touch of light, but also aesthetic appeal. Another great way to highlight your personal style, choose a lantern that fits with the vibe of your space. For a traditional look, our Oversized Metal Floor Lanterns are lovely. Or for a relaxed bohemian vibe, something crafted of bamboo or rattan would fit in beautifully. Be sure to check out our Lantern Decor Tips blog post for more inspo! Strung market lights and paper lanterns add a charming, playful vibe, or if you have the overhead space, consider an outdoor-friendly chandelier.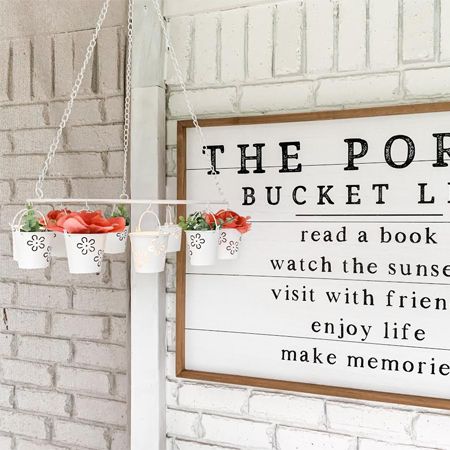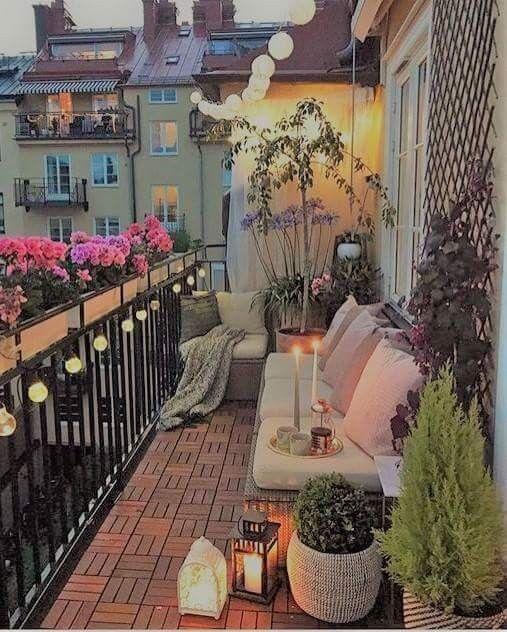 Seating for your balcony garden
Pull up a seat and enjoy this beautiful oasis you've created! A padded bench paired with a couple outdoor chairs makes your balcony a favorite spot for happy hour. Make it extra cozy with a couple brightly colored or patterned poufs for your guests to lounge on. If you have the space, consider a hammock or swing – always a hit!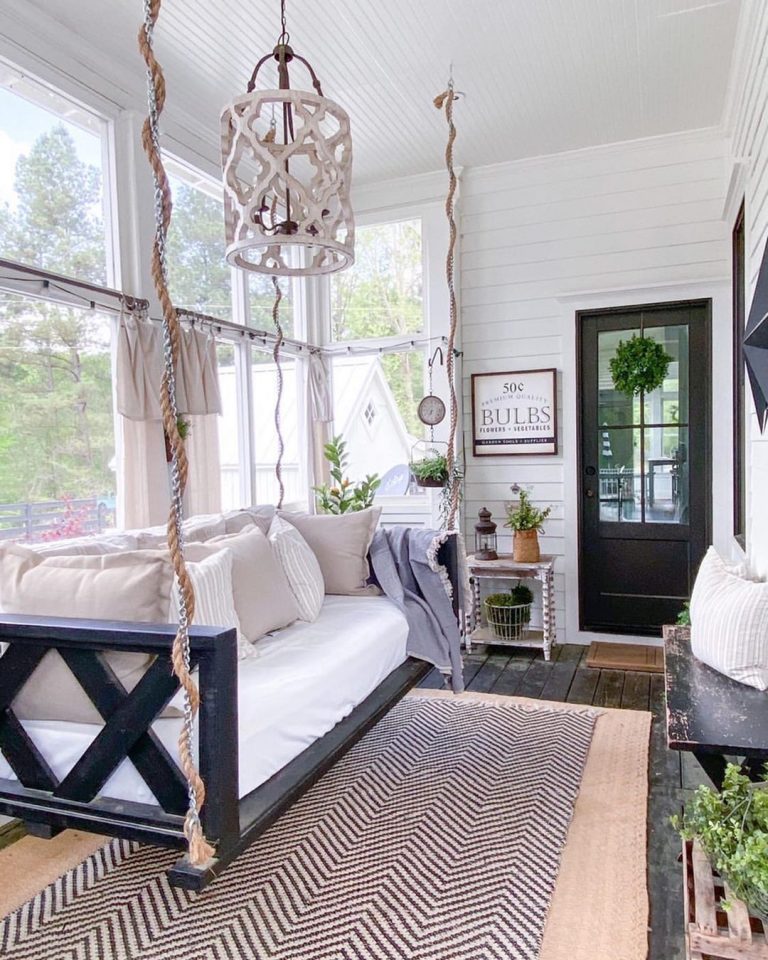 There are endless ideas when it comes to styling your balcony garden. Get creative and have fun creating a space where you'll enjoy kicking up your feet at the end of a long day. Have more ideas for your balcony garden? We'd love to hear, comment below! And don't forget to use #decorstealsaddict – we always love to see how you use your steals in your space.
---
---