Simple Front Yard Landscaping Ideas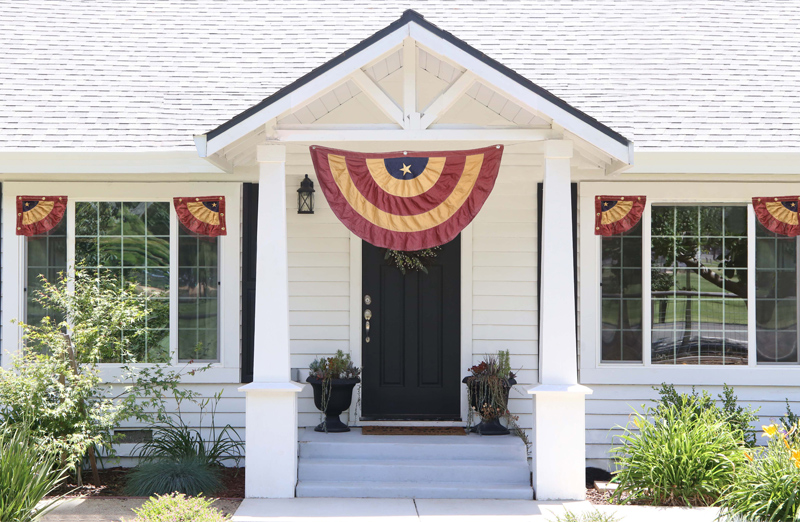 Curb appeal in your front yard is something we all want, but it's not always first on our list of chores. It can be hard to know where to start when it comes to beautifying landscapes, and ideas can be limited. Don't worry! We are here to give you some sure-fire ways to have the first impression of your home go from drab to fab!
It's always good to start from the ground up. Take a good look at your current landscaping and envision the overall feel you are going for. Close your eyes and think of what your ideal space would look like. Does it include a lot of trees for privacy? A lot of architectural touches for some character? Or a more minimal approach to open up and show off the beauty of your home?
There are a million different ways to go about creating the perfect front yard, but let's start with a list of some simple ways that you can upgrade your space today!
1. Front Yard Rose Bushes
Rose bushes are a great way to dot the front of your home and they are easy to manage. They are a cost-effective way to really bring some texture and color to your space.
You can either plant them in the ground or pot them to add some personality to your look. We love the look of simple potting because it goes into every season all while still adding some texture and dimension. Try our terra cotta pots to truly bring your look to new heights.
2. Front Porch Bunting
Bunting is a really easy way to create some curb appeal for your home. You can easily swap out your bunting with the seasons and it's a great way to frame the space and add an extra pop to your porch. We've fallen in love with bunting for every season, but we especially love some patriotic bunting. It's the perfect way to spread patriotism for the summer season and a simple way to decorate for memorial day, independence day, and labor day! You can keep it up all summer long!
One of our favorites is this set of bunting that is sure to elevate your front yard without breaking the bank. Click here to shop!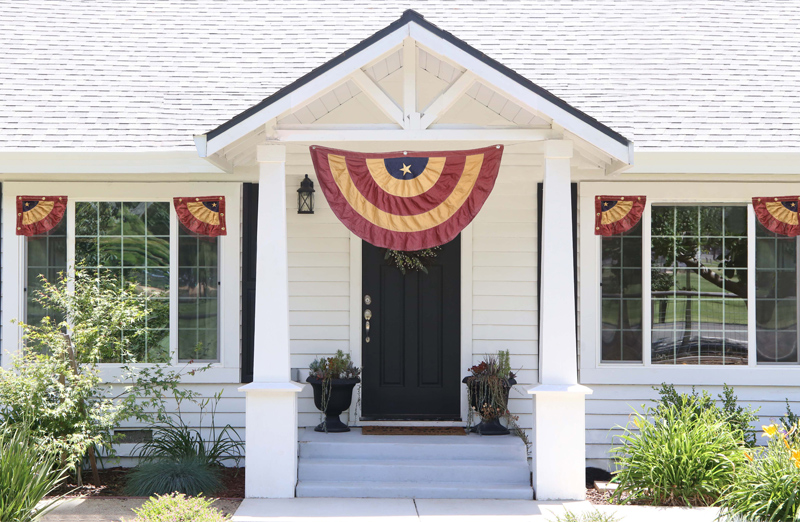 3. Front Yard Water Feature
Nothing creates a sense of calmness or gives a tranquil feel more than the sound of water flowing. Adding a water feature to your front yard is a great way to enhance your curb appeal. Add a water fountain to your flower bed or on your porch to make the space more inviting. It's a simple update that makes a huge statement.
One of our favorite universal fountains is our Antique Water Pump Fountain and it's a great size for any home. If you are looking for more of a regal feel, try our Three Tiered Fountain!
4. Little Architectural Touches
Another great way to up your curb appeal game is to add some unique architectural details. This can easily be done with some brackets or corbels. We love the idea of adding some brackets to your empty porch corners or corbels to frame your front door. The options for adding architectural details are endless, but they make a world of difference. Give our Corner Brackets or our Distressed Corbel a chance, and see just how easy it is to bring charm to your space. Simple touches like these can really change the entire look and feel of your front yard and curb appeal.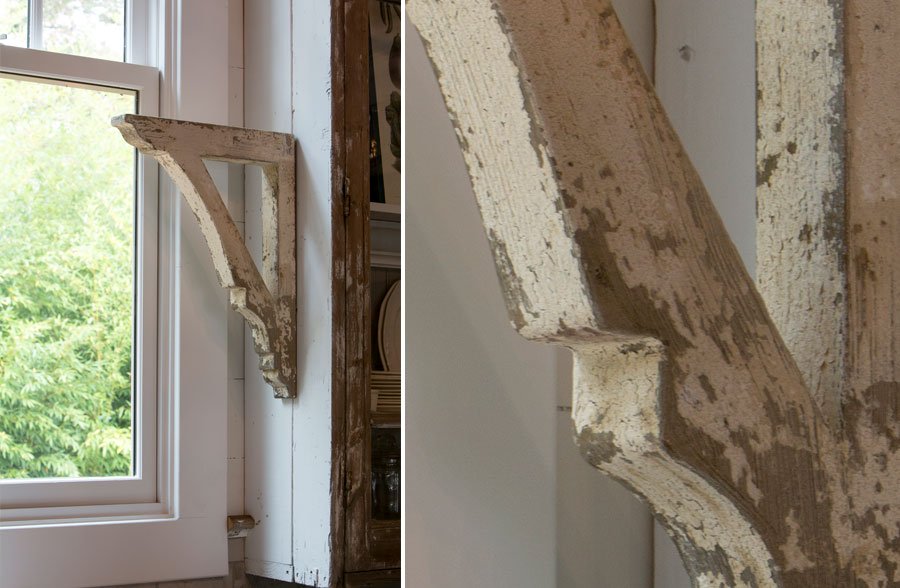 5. Front Yard Pathway
Giving your front yard that little extra boost with a pathway is such a simple way to truly bring life to your home. There are so many options for creating the pathway of your dreams and it all starts with the material. You can use anything from stone to rocks or brick, and any option looks great! Sometimes you can even find discounts on certain material at your local hardware store. Just ask a store representative if they are trying to get rid of any material or if they have any sales. Sometimes you might even get extra lucky with something for free!
Once your pathway is laid out, lining your pathway is just as important! Whether it's with greenery, lighting or seasonal decor, framing your pathway is an added eye catcher. We love the idea of lining your pathway with some seasonal metal jack-o-lanterns filled with some outdoor candles. You could even try adding some solar lights or lanterns to light up your pathway.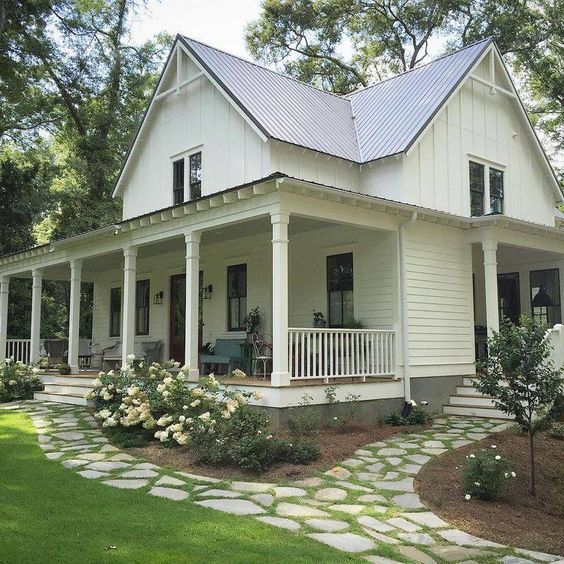 6. Front Yard Accent Pieces
Sometimes your landscaping can be perfectly curated, but it can still feel like it's missing something. It's times like this that call for accent pieces! You can quickly give your home a unique look by adding into your landscaping some pieces that give your space the personality it deserves. Try adding in a statue that speaks to the aesthetic of your home. If statues aren't your thing, you could always try a couple different urns, or even some planters mixed in with your landscape. It's always fun to get creative with this idea and add some different colored or patterned pots to really add some pop! Anything to break up space and create some interesting dimension!
7. Windmill Accents
Do you own a home with a farmhouse or country style exterior? The perfect addition to your front yard landscape is a windmill accent piece! These are a cost-efficient way to add height to your landscape without breaking the bank with an expensive tree project.
We love the look of tall windmills that can easily stand high in your flower bed area or even on your pathway up to your front door. They also make a great home for vine plants. You'll have a beautiful display in no time! Click here to shop a couple different windmill options that will work wonderfully in your front yard.
These are only a few simple options for ways to update your front yard landscaping. The possibilities are endless for how to spruce up your space, but hopefully these options give you a few places to start!
Write in the comments below and let us know some other simple updates that you've done or hope to do to your home. We love hearing all your ideas!
---
---