6 Old Window Frame Ideas For a More Charming Home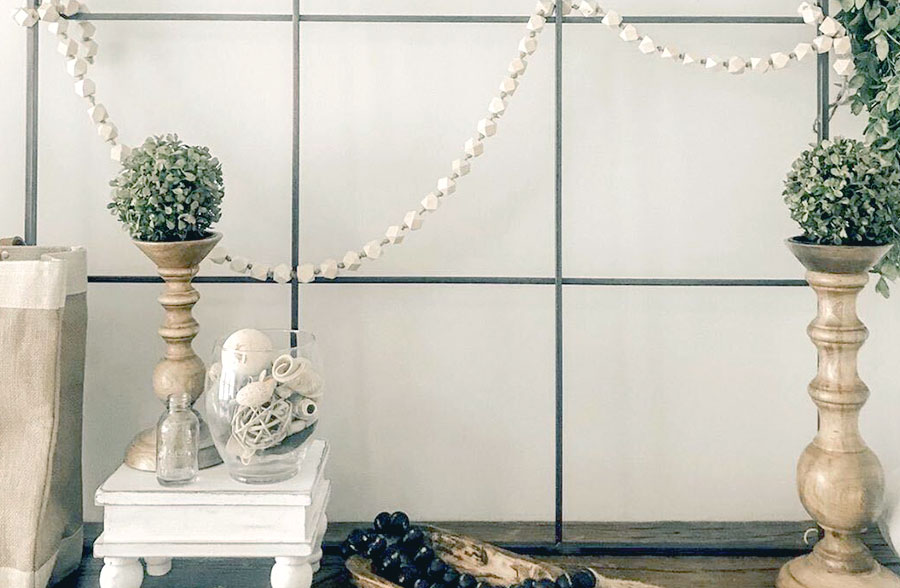 Old Window Frame ideas To spruce up your home
You may know the feeling. It comes around every so often that you need to replace your windows to freshen up the look of your home. The window installers come in, remove the old windows, install the new ones, and ask what you would like to do with your previous ones. Before you go ahead and tell them to throw those old window frames in the trash, start to think about how you can repurpose them. Those old window frames have years of nostalgic, fond memories ingrained in them. Don't be in such a rush to toss them aside without any thought. There are plenty of old window frame ideas out there that you can use to repurpose and fill out the rest of your home with that historic charm! 
the coffee table you didn't expect to have
Old window frames are amazing in that they can become the top design portion of any handmade coffee table. With a little bit of scrap wood and safety glass work, you can create a stunning coffee table that will leave all of your guests in awe. 
To take it the extra mile, use a hinged panel to create an easy to lift storage component that is see through from above. From there, you can store all sorts of pictures, books, decorative objects, and much more. Not only will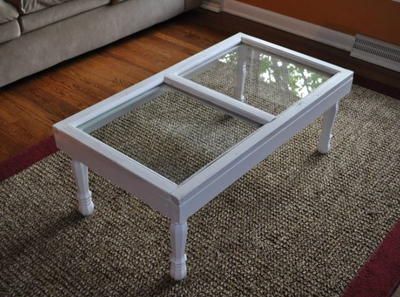 The Planning chalkboard window
Who doesn't love mixing home organization with the creative aspects of home decor. The beauty of this type of piece is it can go pretty much anywhere in your home depending on if you're leaning more towards the organization or decor route. If you really want to get organized, consider putting it in your kitchen or office where everything you need to keep track of can be done oh so tidily. If you want another charming decor addition to your home, consider placing in the living room or bedroom where it can bring those nostalgic, warm pleasantries to you on a daily basis. Or even lean a chalkboard up against your old window like our Old Warehouse Window Frame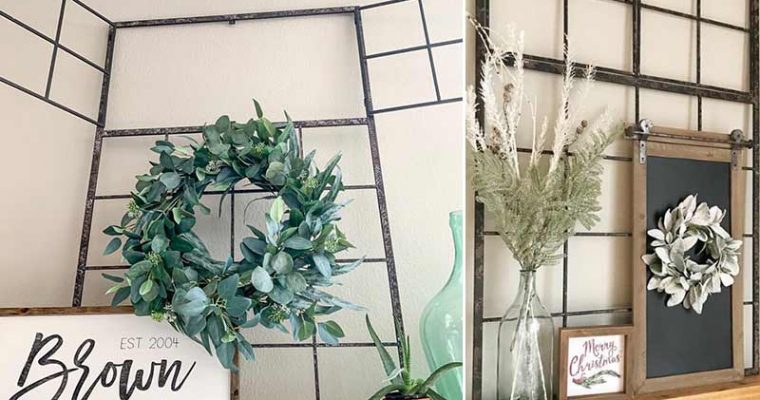 The Garden you never knew you had
Many of us have an outdoor garden that is near and dear to our hearts. Or maybe you have indoor succulents that add a nature feel to the inside of your home. But what many of us don't realize is that an old window frame can be used to compliment all of your garden needs. It's super easy to create a planter hanger from any old, large window frame like our Metal Cathedral Frame Wall Decor. With added hooks, you can hang your favorite planters to it and place it in any open garden spot. Also, you could even use it just as a decor piece in your garden. Simply place it down in the garden near your existing plants and let them grow all around it!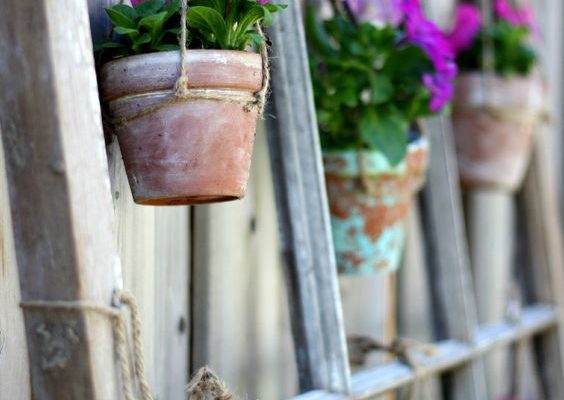 family photos that last a lifetime
Family photos. They bring back some of the most nostalgic and happiest moments we've experiences in our lives. What better way to bring back those memories than using an old window frame to bring those sentimental feelings full circle. This idea is perfect for the holiday season! 
We love this concept so much because of how simple it is! All you need to do is use an old window frame as an overlay to an enlarged photograph. If you are really trying to bring those old memories to life, consider using black and white photos as they should pair perfectly with a vintage window frame. If you have two identical vertical frames, maybe use a "Family" sign to split up the two frames. Try this out using our Hanging Window Frames Set to kick things off!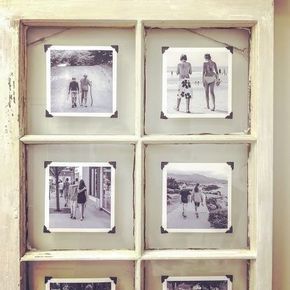 THE OLD WINDOW FRAME ROOM DIVIDER
Does your home layout design go directly from the kitchen into the living room with no separation? Or maybe the formality of your dining room mixes in directly with the playfulness of your living room decor? Well, using old window frames as room dividers can easily fix this!
With open floor plans becoming all the rage these days, there has become a blurred line between all of the rooms in our home. Old window frames can help redefine the layout and organization of these rooms by giving each of them the distinct feel they deserve. All we need to do is suspend an old window frame from the ceiling using a chain and hangers. From experience, PLEASE make sure everything is tightly secured as nobody needs an unfortunate accident happening in their home.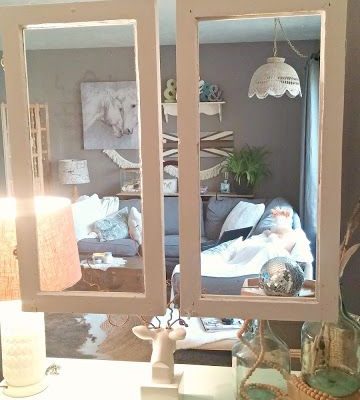 the perfect vintage map pairing
Vintage maps are a farmhouse staple in any circle. While many decor lovers frame these maps, there are plenty of old window frame ideas to help bring out the vintage look of your home even more! 
Using an old map under a repurposed window frame gives it that old world appeal a piece like this should inspire to be! When complete, you can use this piece pretty much anywhere in your home. Place it on the wall in your office. Or even as the centerpiece behind your couch in the living room. Wherever you place this place, we're certain that you will be loving it for many years to come!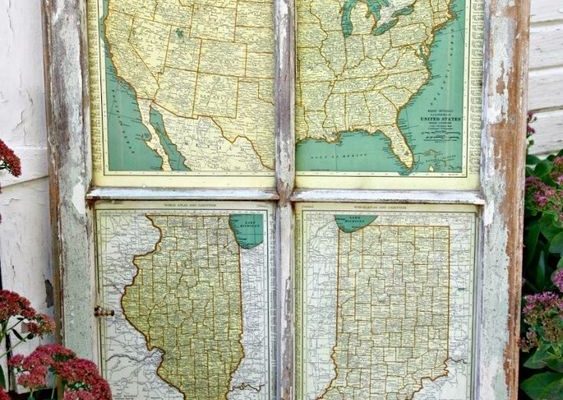 As you can see, the possibilities are endless when it comes to home decor and old window frame ideas. Instead of just tossing away a window frame in the trash, get creative and repurpose them to use in every corner of your home. Heck, this even helps save a little money (which is something I think everyone can get behind)!

Have more old window frame ideas? We'd love to hear, comment below! And don't forget to use #decorstealsaddict – we always love to see how you use your steals in your space.
---
---