Fall 2022 Home Decor Trends (without a lot of fuss)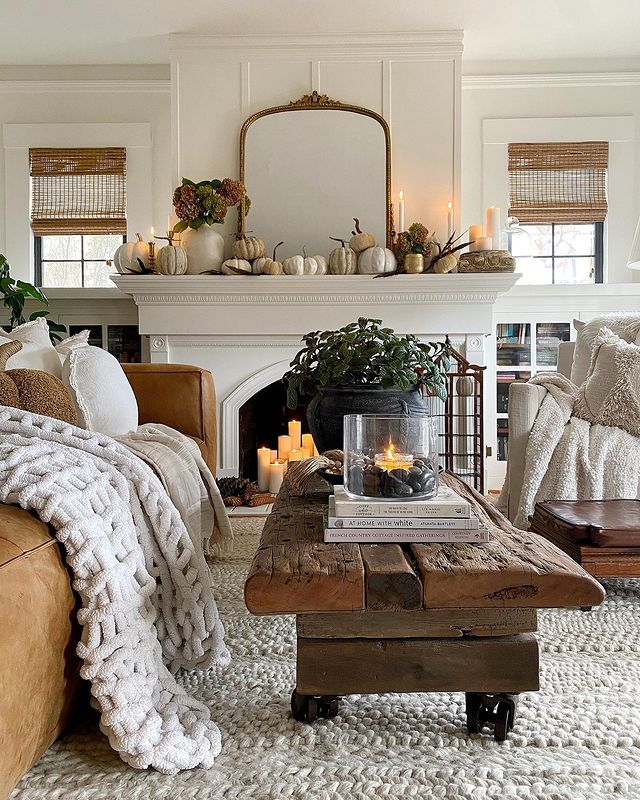 Even though summer is still in full swing, the time to decorate for autumn is HERE!  It might feel early, but fall decor is dropping left and right so now is the time to start shopping for fall. It's a great time to find on-trend items that will make it easy to transition your home from summer to fall.  To help with getting started, we're sharing the top fall home decor trends and design styles for 2022, along with affordable fall decor finds and autumn decorating ideas. 
When should I start decorating for Fall?
NOW! Early August is when you can start scouting out the fall decorating trends and then in late August to early September is your time to prep your home. Gather all your previous fall decor and make way for new pieces to build a seasonal home that's truly you.
Whenever you decide to start decorating, you'll find that adding a touch of fall style to your home can be simple. Try our curated Steal It Box Fall 2022 as the base for your fall decor. Then simply layer in some warmer, richer colors and weave in a few fall accents in various textures to quickly get your home up to speed with the fall season.
What Fall 2022 home decor trends are happening right now?
Warm rich tones, bold shapes, and unexpected accents are all the buzz for fall decor this season. You'll see a more modern twist on the traditional farmhouse look and colors that ooze with crisp charm.

As you quickly uncover the fall decorating trends, take a breath and try not to update everything at once. Although trends are ever-evolving, always remember to keep a focus on those true staple pieces that never go out of style. When you have decor that starts with a solid core, you'll always come out winning.
Instead of comparing your look to others, when decorating the goal should be to bring together a curated mix of pieces that perfectly reflects you, your lifestyle, and what you love most.

To help you get started, try our newest collection of fall decor pieces from our Fall Farmhouse Shop and follow the trend inspiration below.
1. Fall 2022 Home Decor Trend #1: Natural Earth Tones
Earth tones and warm neutrals are making a huge comeback in 2022, and that trend will continue to become more and more popular this fall. Everything you love about what mother nature brings us during the fall season comes inside with details that awaken our hearts and bring joy to the everyday. Examples of this are shown below:
2. Fall 2022 Home Decor Trend #2: Textured Fabrics and Unexpected Textiles
It seems like velvet is here to stay for a while longer in 2022 and we are here for it! Once again, boucle, linen, and nubby textured fabrics are going to be big in this year's fall decor forecast. We couldn't be happier that these textures have decided to take a front seat for a little while longer. Not only are they simple ways to add that additional pop of flair to your decor, but they are super fun to mix and match! Check out the inspiration below to get you started.
3. Fall 2022 Home Decor Trend #3: Warm Color Palettes
Dreamy, shocking, and lively are what the trend for warm color palettes is dripping with. You'll still see that the base of your fall decor should be neutrals but striking pops of warmth are exactly what we are seeing for fall trends in 2022. You'll see lots of variations of the same fall colors with a little more dramatic tones. It's great to incorporate a variety of these hues and variations in color to really get the look this season.
4. Fall 2022 Home Decor Trend #4: Neutral All Over
Okay, so this one contradicts the warm color palette trend above, BUT here us out! Not all trends need to be done together so this is a more this or that situation. You can choose which trend fits your style and needs better. Neutral all over is a little better for those that like to have year-round decor that can easily tie into every season. You'll only need to purchase some fun fall accents in either white, beige, tan, gray, black, or sand to get the look!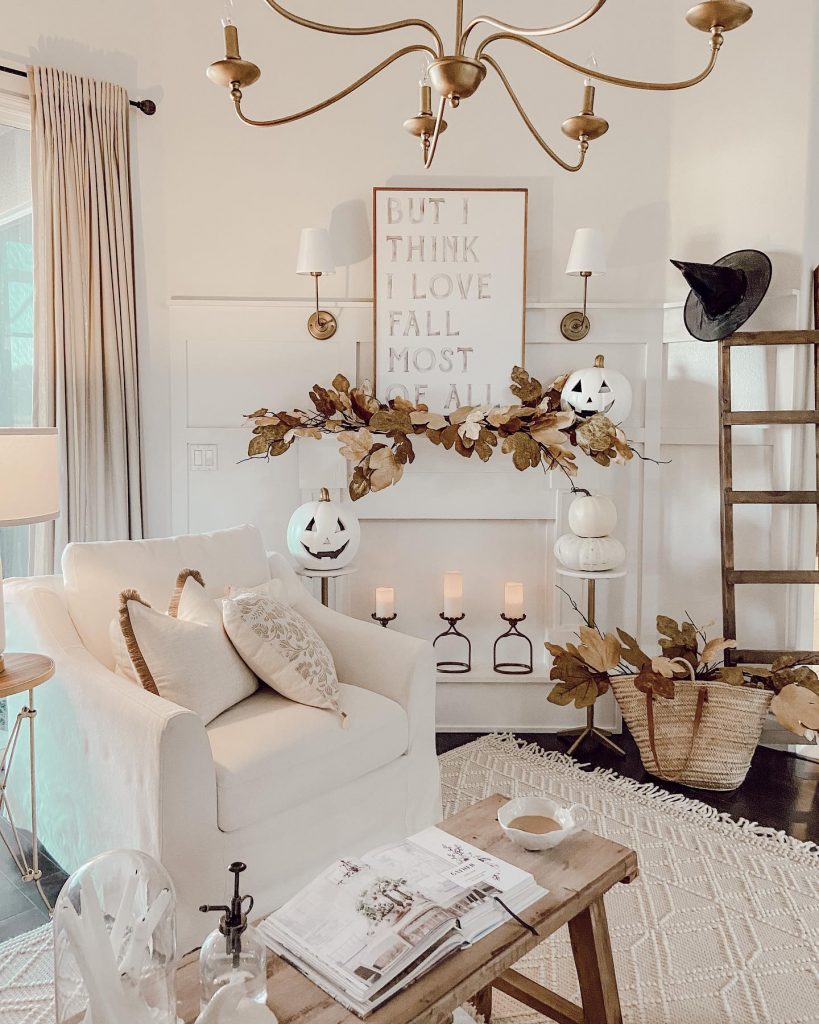 5. Fall 2022 Home Decor Trend #5: Mixing Vintage with Modern
Who doesn't LOVE a good vintage piece? We love the look of vintage but it seems that having a ton of vintage items in one space isn't on trend anymore. We are seeing a mix of modern and vintage and we are loving it. You can easily incorporate your favorite timeless treasures with clean lines and solid neutral pieces to get this fall trend look.
How are we bringing Fall into our home?
It's all about taking it all in and making decisions that make sense for you and your home. You don't need to hop on every trend but hop on the ones that speak to you and bring joy to your home. Your style should be authentically you and reflect your personality and what makes you and your family so special. Defining your space for Fall is all about starting with pieces that will be your staples for years to come and then adding in some accents to really breathe new life into your home.
---
---