Modern Entryway Ideas That Will Make Your Home Look More Inviting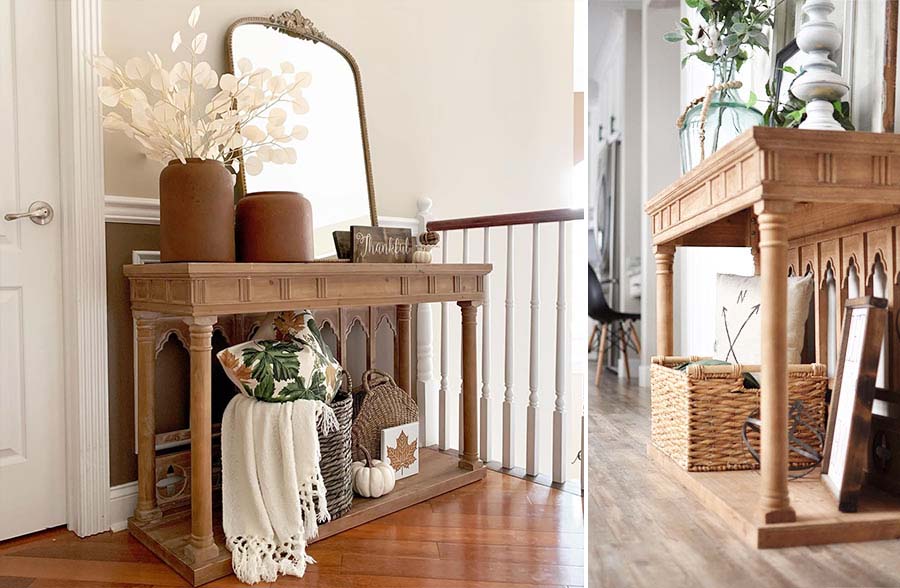 Are you looking for modern entryway ideas that will make your home look more inviting? If yes, then you've come to the right place. In this article, I'll share some great modern entryway ideas you can try at home.
Entryways are often overlooked spaces in homes, but they play a vital role in welcoming guests into your house. They also serve as a way to connect rooms and create visual interest throughout your home.
Here are some modern entryway ideas that can transform your space from ordinary to extraordinary.
Keep It Bright
The front door is often the first impression people get of your home. This is why it's important to ensure you have a welcoming entrance. As a rule of thumb, I like to keep the entrance well-lit – even during the day. You know what I mean when you're reading this article while sitting outside.
When choosing lights for your front entrance, consider how much natural light there is where you live. You don't want to let too much sunlight into the house because it could cause glare issues later. Also, think about the direction of the sun throughout the day. Do you want the sun hitting the entrance directly, or do you prefer having some shadows cast across the floor?
If you choose to use overhead lighting, remember that it doesn't have to be fancy. A simple pendant lamp will work just fine. Just ensure the light source isn't too close to the floor, or you'll end up with "hot spots."
Add a Place To Hang Coats, Hats & Scarves
If you're hosting a party where coats are likely to come out of closets and onto shelves, it's important to make sure there's somewhere to store them. You don't want guests walking around looking for a coat because they don't know where to put it.
One way to avoid this problem is to add a coat rack to your entryway. This is especially helpful if you live in a cold climate. Guests might not think to bring along their winter jackets, but they'll appreciate having a spot to hang them once they arrive.
Make Your Entryway Functional
The entryway is one of those areas where it's easy to feel like there isn't enough room. But if you take some simple steps to ensure things don't pile up, you'll find plenty of space to store shoes, bags, and keys without feeling cramped.
One of the best ways to organize items in a small area is to use vertical storage. You can hang hooks on the wall, add shelves, or even build a custom cabinet. For example, here's how I built a shelf out of plywood and brackets – just $25 worth of materials.
Another option is to install a console table. These tables are great because they give you extra surface space while keeping things organized and accessible. Consider adding a second table if you have a lot of stuff in the entryway.
If you end up ordering a large mirror, measure carefully to see how much clearance you have. Mirrors are notoriously difficult to fit into tight spots, so be careful about overstocking.
Finally, remember that the entryway doesn't have to be cluttered. Keep it clean and tidy, but don't forget to include a few decorative touches. A vase full of flowers, a potted plant, or even a collection of interesting books makes a big impact.
Bring in Some Warmth With a Rug
The entryway is one of those spaces where we often feel like we're just standing around waiting for someone else to come home. But adding a rug can change the room's mood, giving it a welcoming feeling. Whether you want to bring a warm welcome into your home or add some style, here are some tips on choosing the perfect rug for your entryway.
1. Rug Size
Rug size is important because the larger the area covered, the bigger the impact. A small rug in a large entryway can look out of place, while a big rug in a small entryway looks cluttered. You'll want to consider the size of the door frame and whether there's enough space for the rug to expand.
2. Color
Color adds depth and interest to a space. Pick something that goes with the rest of the décor, but don't go too crazy. A bolder choice can work better in a smaller space, while a softer, muted shade works best in a larger space.
3. Pattern
The pattern is another way to add visual interest without being distracting. Patterns can range from simple shapes to intricate designs, but remember that patterns take up more space than solid colors. Choose something that fits within the overall scheme of the room.
Don't Forget a Mirror
Mirrors are a lovely addition to any entryway. They not only help brighten and light up a dark space, but they allow you to quickly see if you look presentable before leaving the house. And your guests can do the same thing when they arrive.
Provide a Spot to Sit
Another feature I enjoy adding to the entryway is some sort of seating for people who need to take off their boots or footwear before entering the house. Foldable chairs or upholstered cube seats offer the perfect seating solution in an entryway or foyer where space is limited.
Add Some Personality
Think about the colors, patterns, and designs you enjoy that match your style. Look at online galleries and Pinterest boards featuring modern entryway art, accessories, and furnishings that you like and feel represent the look and feel you're going for.
Include a spot to stash things
If you have the space and room, a sideboard or a console table provides a place to put mail and keys. A dresser adds beauty to your entryway and gives you an additional place to store things.
---
---