The ONLY Chocolate Chip Cookie Recipe You Need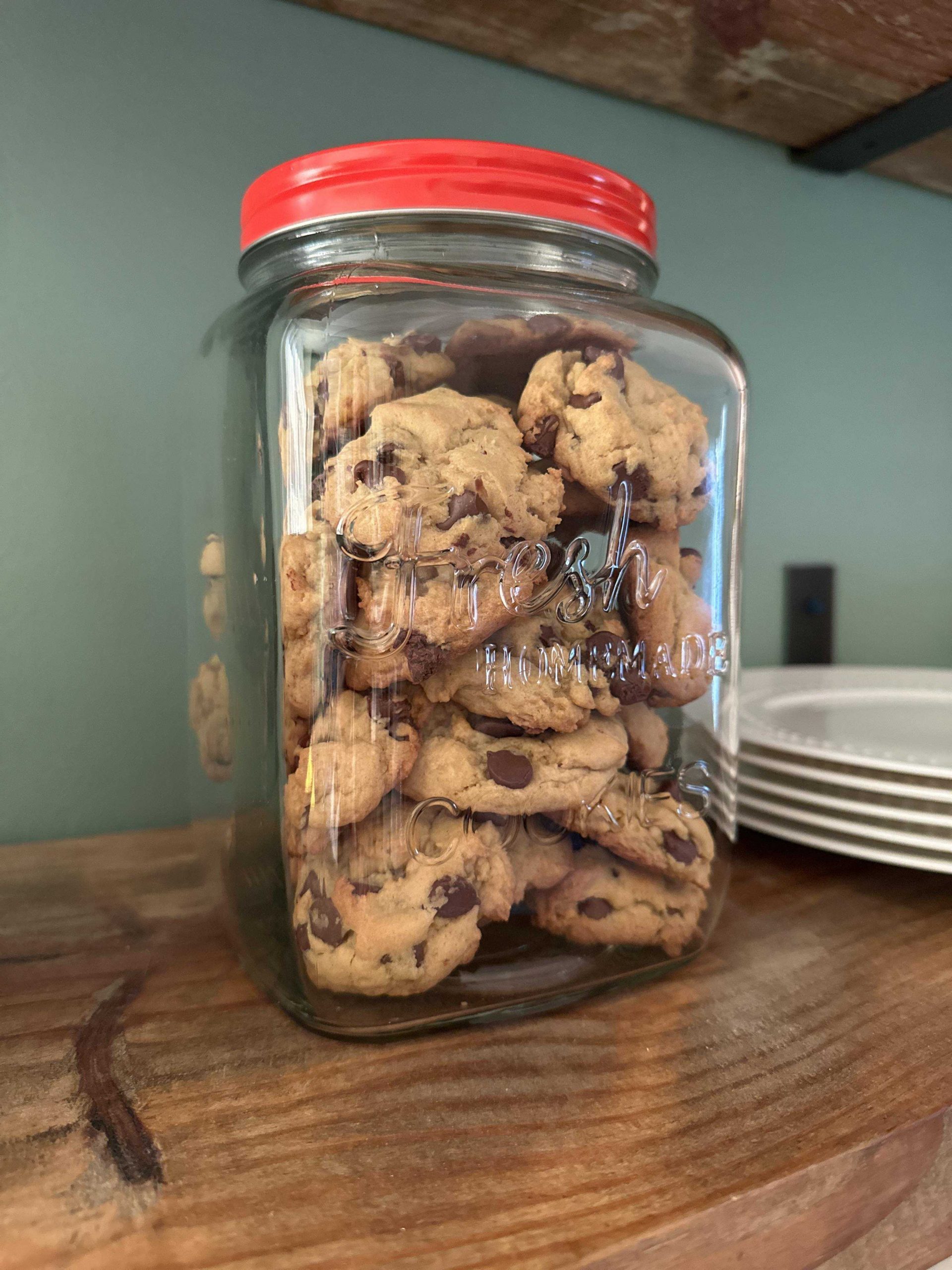 Sharing is caring!
Chocolate Chip Cookies are consistently ranked a top 3 dessert option in America, and arguably number 1. No really, it's science and the internet doesn't lie. With this recipe, they will certainly be the number 1 ranked dessert with anyone who tries them. Forget cake, brownies, ice cream, you name it! This is literally the only homemade chocolate chip cookie recipe you will ever need. Your cookie jar will never be filled that long with these in them.
I'm not going to pretend I made this up from scratch. This is a copy cat world, and I started with an online recipe, made some tweaks and voila……perfection! Here are the ingredients and simple instructions below for simply the greatest chocolate chip cookie recipe on the planet. Be prepared to be declared the Cookie King or Queen, the Block Captain of Delight, every kid's favorite adult, or just straight up awesome.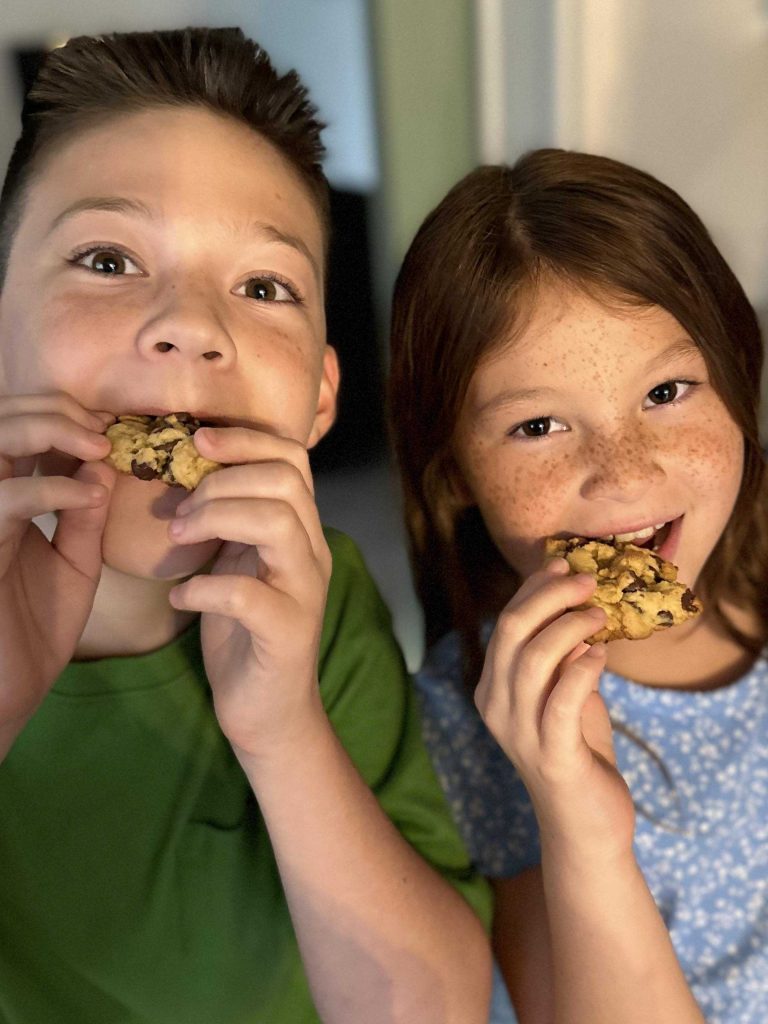 Ingredients:
4 ½ cups all-purpose flour
2 cups butter, softened (for those like me who have no idea how to measure that, it is 4 sticks of butter……I use unsalted. Full disclosure, I've done only 2 sticks before by accident and it is also enough, maybe even better)
1 ½ cups packed dark brown sugar (make sure its DARK)
2 (3.4 ounce) packages instant French vanilla pudding mix (FRENCH vanilla, very important….hence the "voila" earlier). This one may in fact be the key ingredient.
2 teaspoons vanilla extract
4 cups semisweet chocolate chips (I like using have chunks and half chips…in total about 1 and a half bags). I also prefer Nestle brand for some reason.
Instructions:
Preheat the oven to 350 degrees F (175 degrees C).
Sift together the flour and baking soda in a medium bowl, then set aside.
Cream together butter, brown sugar, and white sugar in a large bowl. If butter is not soft, this will take a little extra time and mixing……but it's not impossible. I know from experience as I always forget to have the butter sit out. What you do NOT want to do is melt the butter in the microwave. I cannot guarantee the number 1 ranking if you melt the butter into liquid.
Mix in instant pudding mix until blended. Hope you remembered; this is FRENCH Vanilla pudding! It's not devastating to the recipe, but it is one of those subtle tweaks that go a long way.
Stir in eggs and vanilla. The kids always like cracking the eggs here. I don't know why, but they do. Give them that win. You'll have egg yolk dripping everywhere most likely, but hey, it's all fun getting the kids involved.
Add flour mixture to the butter mixture until it's well incorporated. This is the messy part and will likely transform your mixer, kids, and kitchen counters into a flour covered scene out of an episode of Nailed it Kids edition. That is unless you have a fancy KitchenAid mixer, which I don't….we keep it old school with the hand mixer.
Fold in chocolate chips and chunks. This is where it is CRITICAL to taste test the chips as you go. Not only the chips, but the cookie dough in general. These calories don't count at all……again, it's science!
Drop cookies by rounded spoonfuls onto cookie sheets. I personally prefer to grease a cookie sheet with butter….just take a stick and rub it all along the surface and corners of the sheet.
Bake in batches in the preheated oven until the edges are golden brown, 10 to 12 minutes, switching racks halfway through. Don't over cook them…..please don't. There is a fine line between perfection and over-cooked cookies. You need to monitor these closely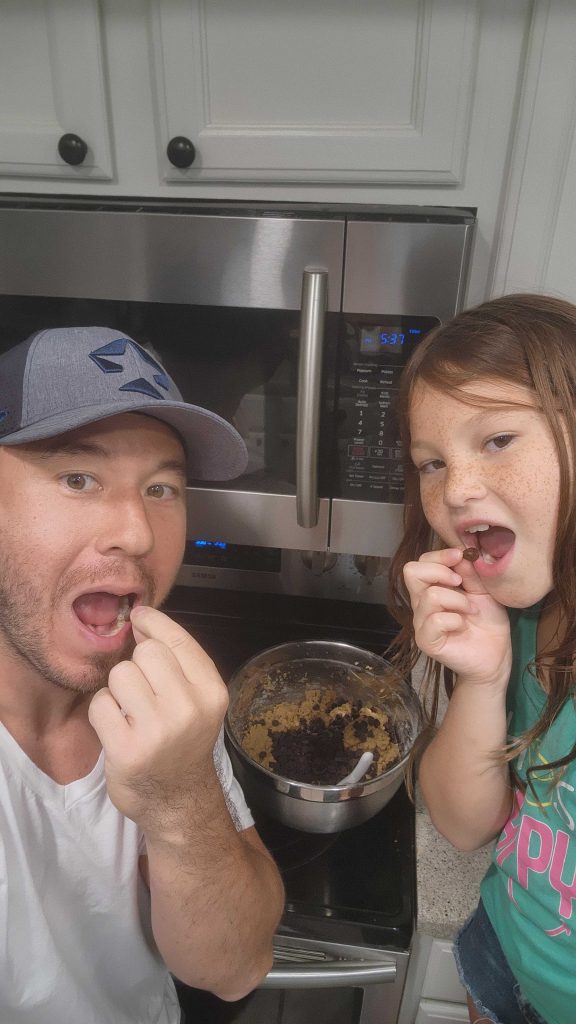 Enjoyment:
Soft, chewy, and CHOCOLATEY
Once complete, you then just need to think about a few additional things and side effects that will result once these sweet morsels of delight are shared amongst friends, family, strangers, etc.
How do you want to present these? This is an unappreciated decision that often goes unaddressed. Don't be the lame party-host/party-goes who puts these babies on a paper or plastic plate. They deserve better. You deserve better. If you have a nice cookie jar that is always an easy win. Or a nice seasonal tray to display them on for a Holiday type party. If you really want to get fancy, you can get creative with tier trays or other décor items that one would never think to use for desserts. Even a charcuterie board of various desserts with these mixed in. Obviously everyone will be choosing the cookies from this option, so if you don't want to hurt the feelings of the other fellow charcuterie dessert neighbors, maybe not the best option. No pictures of the fancy options as I don't have that level of creativeness in me with food. But you know who does? Our friend @lifebyleanna aka our Fall 2022 Steal it Box curator!
Who do you want to share these little bits of heaven with. Select these people wisely as they may wind up becoming your best friends, whether you want it or not. These cookies will bring people together, families will re-unite, drama will suddenly dissolve, and all will be right with the world for that moment.
Determine if you want to be labeled as the "cookie guy/girl". Because you will be. Every invite will be accompanied with "hey, bring your famous cookies". You will get side eyed looks arriving at gatherings in the future showing up without the cookies. This is a big decision as the only option other than never sharing them is to share them anonymously. This is a bold move that takes a strong willed person not looking for public gratification. I am not that person……give me all the props for my hard work!
Try this chocolate chip cookie recipe out and drop a comment below. For more recipes and décor tips and tricks, keep a tab on our Décor Insider blog. Happy baking!
---
---