The Timeless Charm of Farmhouse Tables: A Perfect Blend of Functionality and Style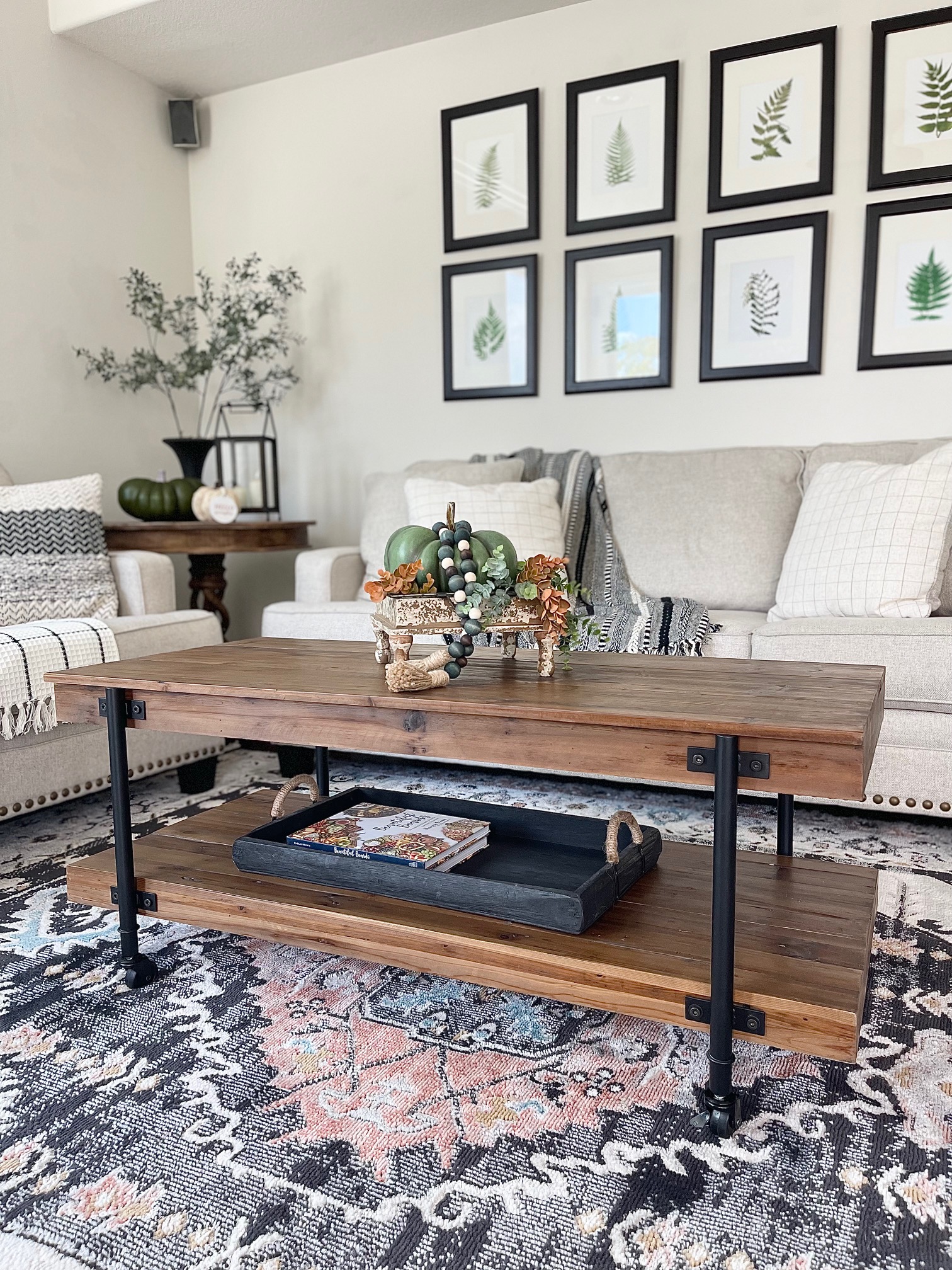 Hey there, fellow design enthusiasts! Are you ready to dive into the warm and inviting world of farmhouse tables? You're in for a treat! These iconic pieces of furniture have been stealing hearts and adding a touch of rustic charm to homes for ages. So grab a cup of coffee, get cozy, and let's explore the beauty and allure of farmhouse tables together in a casual, friendly tone.
The Warm Embrace of Farmhouse Style: Picture this: a cozy farmhouse nestled amidst rolling fields, the smell of freshly baked bread lingering in the air, and a rustic table set for a delicious family meal. Farmhouse style captures the essence of comfort, simplicity, and a laid-back vibe that instantly makes any space feel like home. And at the heart of it all is the beloved farmhouse table.

A Piece of History: Farmhouse tables have a rich history, dating back to the days when families gathered around these sturdy, handmade pieces for meals and meaningful conversations. They were the hub of the home, witnessing laughter, tears, and everything in between. These tables were crafted with care, often using reclaimed or distressed wood, adding character and a sense of nostalgia.

Styles That Suit Every Taste: One of the best things about farmhouse tables is their versatility. They come in a wide range of styles and designs, ensuring there's something for everyone. From the classic trestle table with its timeless appeal to the farmhouse extension table that adapts to accommodate larger gatherings, you'll find a style that suits your taste and fits seamlessly into your space.

Materials That Stand the Test of Time: When it comes to materials, farmhouse tables shine with their use of solid wood. Oak, pine, and maple are popular choices, offering durability and natural beauty. The beauty of these tables lies in their imperfections, with knots, grain variations, and weathered finishes adding to their charm. Reclaimed wood adds an extra layer of authenticity, as it carries a story of its own.

Size Matters: Farmhouse tables are known for their generous proportions, offering ample seating for family and friends. Whether you have a small gathering or a big feast in mind, these tables have got you covered. And if you're worried about space, fear not! Many farmhouse tables come with extensions or drop-leaf options, providing flexibility while maintaining their rustic allure.

Mixing and Matching: One of the joys of farmhouse style is the freedom to mix and match different elements. When it comes to farmhouse tables, you can get creative with your seating choices. Pair them with mismatched chairs for an eclectic vibe, opt for cozy benches to maximize seating capacity, or even mix in some modern touches to create a delightful contrast.

Farmhouse Tables Beyond the Dining Room: Who says farmhouse tables are limited to the dining room? These versatile pieces can be a captivating addition to other spaces in your home. Imagine a farmhouse table serving as a desk in your home office, a statement console table in the entryway adorned with welcoming decor, or even a charming vanity in your bedroom. The possibilities are endless!

Decorating the Farmhouse Table: Once you have your farmhouse table in place, it's time to have some fun decorating it. Keep the casual and inviting theme going by incorporating elements like fresh flowers in mason jars, charming table runners, and farmhouse-style dinnerware. Candlesticks, vintage-inspired salt and pepper shakers, and a woven bread basket can add the perfect finishing touches.

Embracing the Farmhouse Lifestyle: More than just a piece of furniture, a farmhouse table embodies a lifestyle. It's a reminder to slow down, appreciate the simple joys of gathering with loved ones, and savoring good food and meaningful conversations. A farmhouse table invites you to create memories, celebrate traditions, and build lasting connections with the people who matter most.
Are you captivated by the rustic charm of farmhouse tables? Well, get ready to embark on a journey through various spaces in your home as we explore the different types of farmhouse tables and how they can enhance the ambiance of each area. Whether you're looking to revamp your dining room, create a cozy home office, or add a unique touch to your outdoor space, there's a farmhouse table that's perfect for you. Let's dive in!
The Classic Dining Room Farmhouse Table: Let's start with the heart of the home – the dining room. A classic dining room farmhouse table sets the stage for memorable gatherings and delicious meals. These tables typically feature a sturdy construction, solid wood material, and a timeless design. From the traditional trestle table to the charming farmhouse extension table, you can choose a style that suits your space and accommodates your family and guests comfortably.

Farmhouse Tables for Small Spaces: If you have a smaller dining area or an open-concept space, fear not! Farmhouse tables can still be a wonderful addition to your home. Look for compact farmhouse tables with drop-leaf or extendable options. These tables allow you to adjust the size based on your needs, ensuring you have ample dining space while preserving the cozy farmhouse aesthetic.

Farmhouse Tables in the Kitchen: The kitchen is often the heart of the home, buzzing with activity and warmth. Introducing a farmhouse table in your kitchen can create a welcoming spot for casual meals, morning coffee, or even a cozy workspace. Consider a farmhouse table with a more relaxed design, such as a round or square shape, to maximize the available space while maintaining the rustic farmhouse vibe.

Farmhouse Tables for Home Offices and Workspaces: Working from home? Embrace the farmhouse aesthetic in your home office or workspace with a farmhouse table that doubles as a desk. These tables provide a spacious surface for spreading out your work, organizing your supplies, and bringing a touch of character to your work environment. Look for farmhouse tables with ample storage options like drawers or shelves to keep your essentials close at hand.

Outdoor Entertaining with Farmhouse Tables: Take the rustic charm outdoors with farmhouse tables designed for alfresco dining and entertaining. Whether you have a spacious patio, a charming garden nook, or a sprawling backyard, an outdoor farmhouse table can be a stunning centerpiece. Opt for a table made from weather-resistant materials like teak or cedar, ensuring it can withstand the elements while exuding that timeless farmhouse appeal.

Farmhouse Tables as Statement Pieces: Who says farmhouse tables are limited to dining spaces? These versatile pieces can make a statement in other areas of your home as well. Consider placing a farmhouse table in your entryway as a stylish console table. Adorn it with decorative accents like a rustic vase, a tray for keys, and a mirror above to create a welcoming first impression.

Farmhouse Tables in Unexpected Spaces: Don't be afraid to think outside the box and introduce farmhouse tables in unexpected spaces. For example, a farmhouse table can be transformed into a unique and charming vanity in your bedroom, complete with a vintage mirror, a dainty stool, and decorative accents that reflect your personal style.

Blending Farmhouse Tables with Existing Decor: Remember, farmhouse tables are incredibly versatile and can seamlessly blend with various design styles. Whether your home has a traditional, eclectic, or modern aesthetic, you can incorporate a farmhouse table by selecting the right finishes, materials, and accompanying decor. Balance the rustic charm of the table with complementary elements to create a harmonious look.

Ah, the allure of farmhouse tables! These beloved pieces of furniture have the power to transform any space into a cozy haven, evoking a sense of warmth and nostalgia. With their rustic charm, sturdy craftsmanship, and timeless appeal, farmhouse tables bring people together, encouraging moments of togetherness, laughter, and heartfelt conversations. So why not embrace the farmhouse style and add a touch of rustic magic to your own home? Gather 'round, my friends, and let the farmhouse table be the heart of your home, creating memories that will last a lifetime.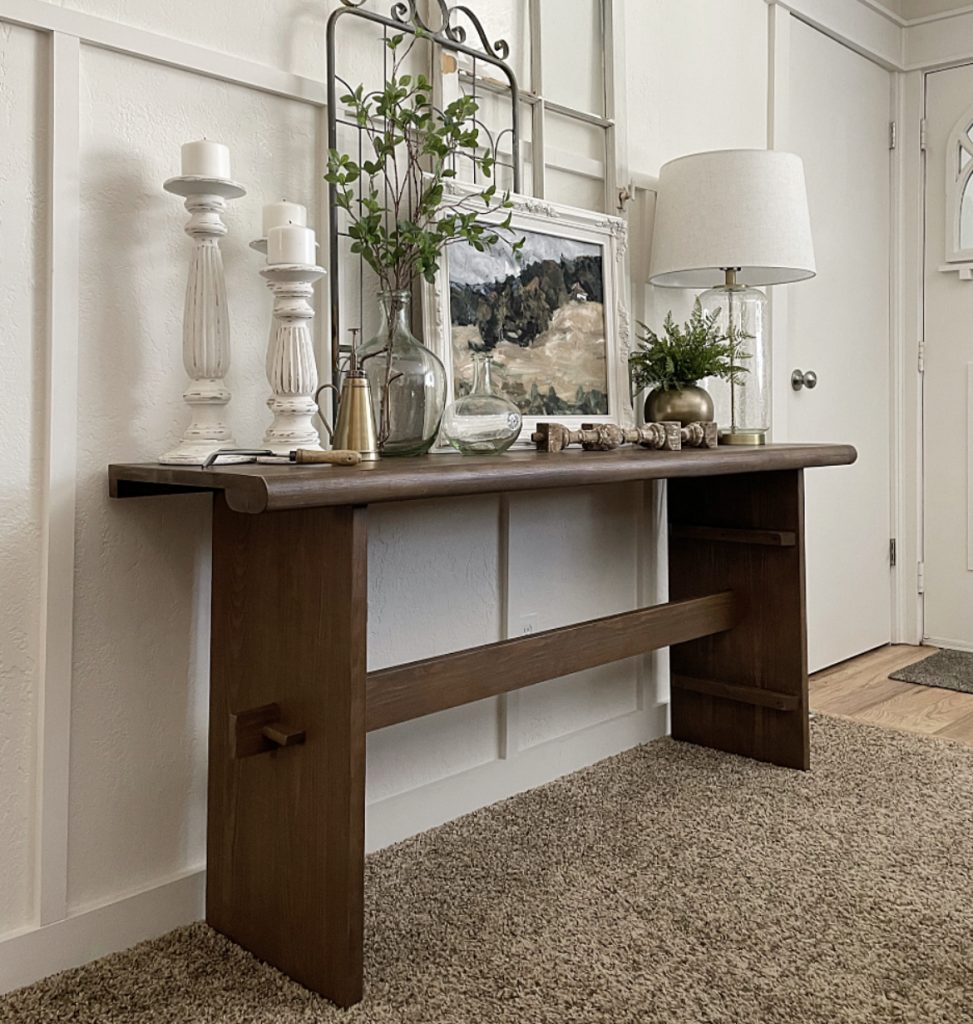 ---
---