Celebrating Our Victorious Hero: Meet the Veteran Winner of Our Nominate a Hero Giveaway!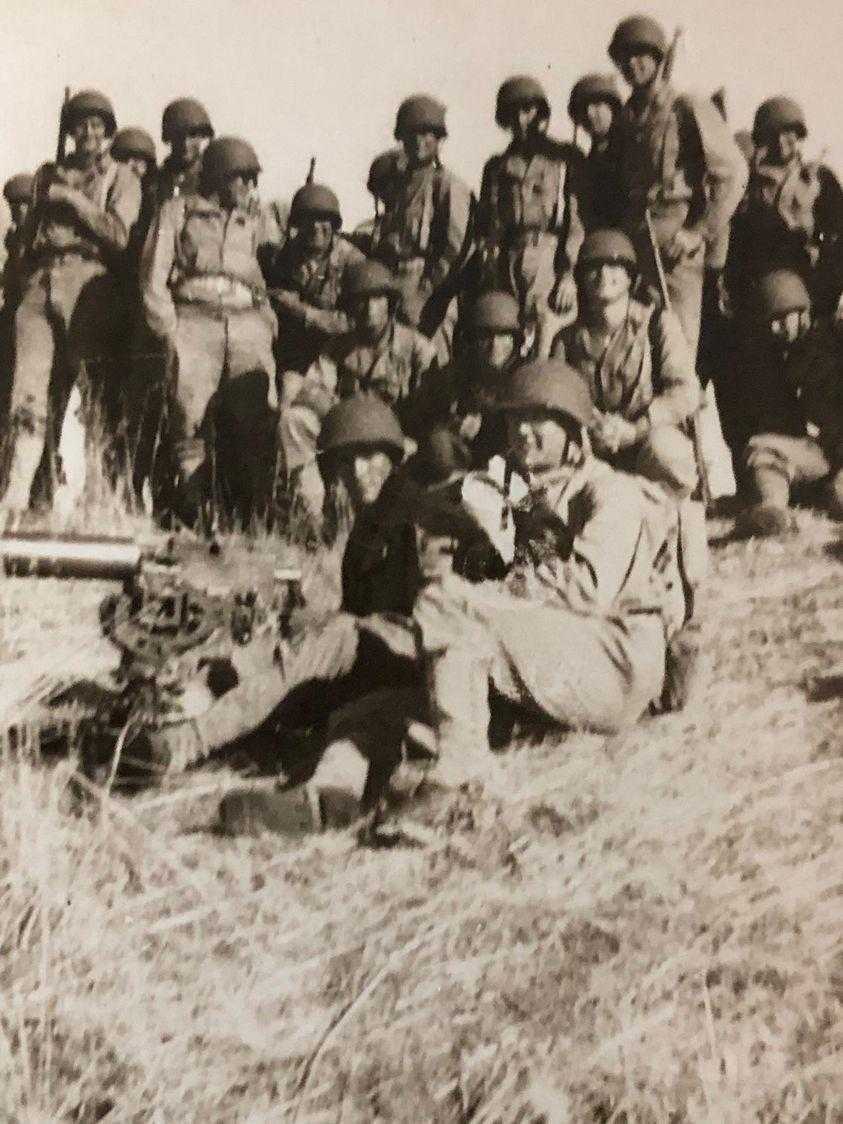 Ladies and gentlemen, drumroll please! Today, we gather to celebrate an extraordinary individual who has triumphed over challenges, displayed unwavering courage, and truly embodies the spirit of a hero. Get ready to meet the incredible veteran who has emerged as the winner of our Nominate a Hero Giveaway!
We believe in honoring the remarkable men and women who have served our nation with distinction. Throughout the campaign, we received countless nominations that moved us to tears, inspired us beyond measure, and reminded us of the immense sacrifices made by veterans and those who are currently serving.
After carefully reviewing all the nominations, reading the heartfelt stories, and being touched by the incredible acts of valor, we are thrilled to announce the winner of our Nominate a Hero Giveaway—a true embodiment of strength, resilience, and selflessness.
But before we reveal their name, let's take a moment to reflect on the power of these stories. Each nomination we received was a testament to the indomitable spirit of our veterans and current members of the military. From tales of valor on the battlefield to stories of compassion and leadership within their communities, it was a humbling experience to witness the impact they've had on countless lives.
Now, without further ado, it's time to shine the spotlight on our victorious hero—the veteran who has been selected as the winner of our giveaway. This exceptional individual has gone above and beyond the call of duty, embodying the true essence of a hero in every sense of the word.
But remember, friends, the hero we are about to introduce is just one of many who deserve recognition. While we can only choose one winner for our giveaway, the bravery and dedication exhibited by all the nominees remind us that heroes walk among us every day.
Meet SMSgt Mark Farrington – nominated by Dawn Lawlor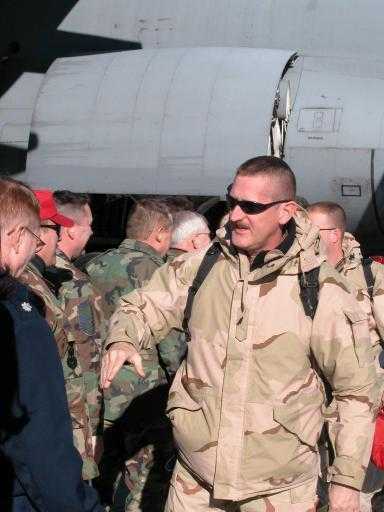 Sharing many heartfelt stories, nominator Dawn Lawlor shed light on the extraordinary qualities of her hero nominee, reminding us of the collective effort needed to honor and celebrate these impactful heroes.

Dawn wrote:
"I am nominating SMSgt. Mark Farrington.
Mark (25 years duty) is a retired member of the USAF. He is my husband's best friend and they have both been on many deployments, together and separately. My favorite memories are of welcoming them back home after months of being away from our families. Due to the areas they were deployed, they met many challenges. One of the lesser seen or talked about challenges of the job occurs when they return home. Like many vets, Mark has PTSD, but he also has melanoma. He has had a large tumor removed from his brain and several melanomas from his body. He has had to learn speech and walking again, and we almost lost him a couple months ago.
Finally, he got clean scans so he and his wife traveled to visit with us and we celebrated.
Upon returning home after more testing, he has more. He was told it will keep coming and will be treated as it does, but eventually, it will claim his life. (my husband has also had melanomas as did another mutual squadron friend of theirs who we lost last year at age
46) Mark is a great friend. He is kind and loyal, fiercely patriotic, and a fighter for his life now, as he did for our country. He and his wife would enjoy receiving the Steals box, and I would love to be able to provide them this token of all our appreciation."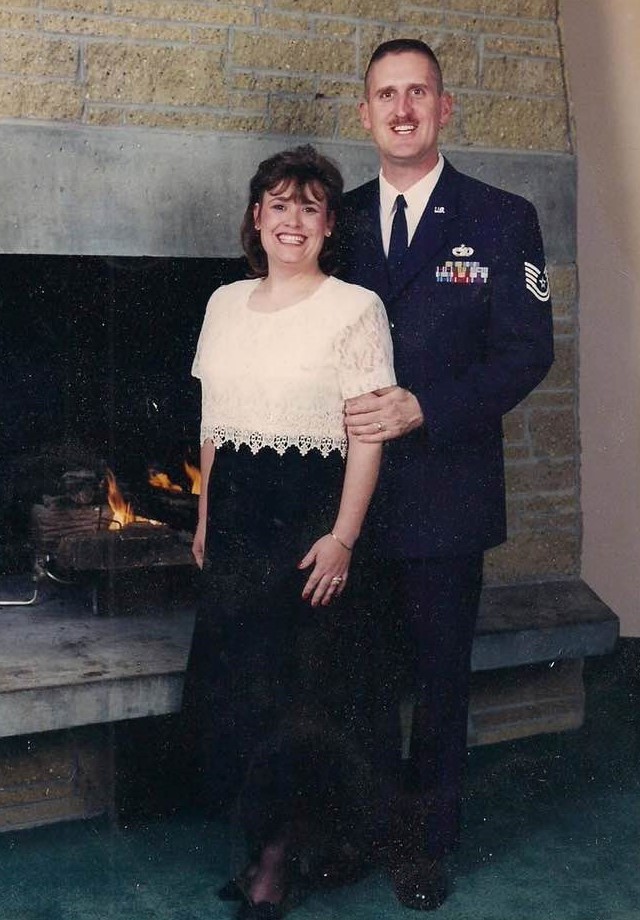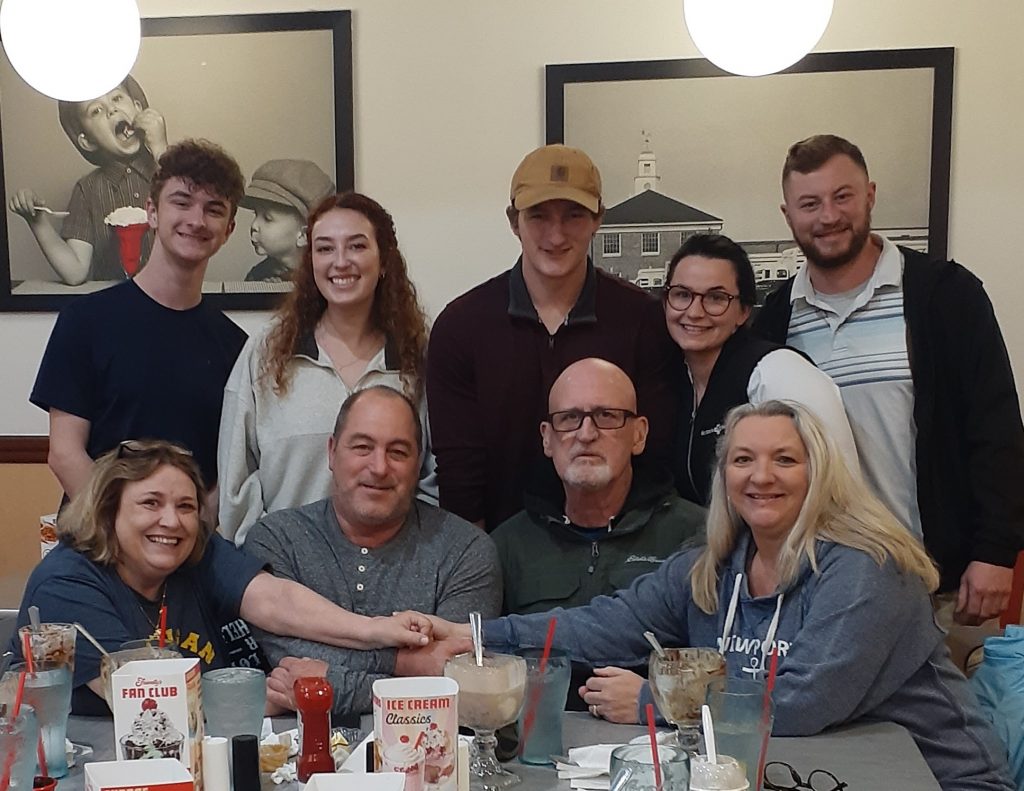 Dawn also shared with us a clipping from The Chestire Herald, to share more of Mark's story:
TALLIL AIR BASE, Iraq — Army Sgt. Joseph Farrington stands next to his father, Tech. Sgt. Mark Farrington, aboard a C-130 April 12. Both father and son are currently deployed at separate locations in Iraq. (U.S. Air Force photo by 1st. Lt. John Fage)

407th Air Expeditionary Group Public Affairs

TALLIL AIR BASE, Iraq — Tech. Sgt. Mark Farrington of the 407th Expeditionary Logistics Squadron knew one thing for sure; he wasn't going to leave Iraq until he saw his oldest son, Joseph. But with the sergeant scheduled to rotate back to his home unit, the 42nd Aerial Port Squadron, Westover Air Reserve Base, Mass., at the end of April, time was becoming an issue.

Tech. Sgt. Farrington is deployed here, while his son, Army Sgt. Joseph Farrington, is assigned to the 2-7 Bravo Company, 3rd Infantry Division, stationed out of FOB Summerall in Bayji. The Soldiers of the 3rd ID have an extremely high operations tempo, with little or no time off, so a reunion between father and son would be extremely difficult.

"I haven't seen my son much since he joined the Army two and a half years ago and I really wanted to see him before I left," Tech. Sgt. Farrington said. "Joseph has been in Iraq twice; he has been here for four months so far, and he could be here as long as 18 months."

Joseph Farrington was 20 when he decided to enlist. He decided to join the Army after visiting with Air Force, Marine and Army recruiters. He has progressed up the ranks quickly, and was promoted to sergeant after less than two and a half years.

"I joined the Army because I wanted to challenge my mind and body as much as possible," said Sergeant Farrington.

In January, Tech. Sgt. Farrington approached the 407th ELRS commander, Maj. Karn Carlson, and his first sergeant., Master Sgt. Lavon Coles, and asked if it would be possible for him to see his son while they were both stationed in Iraq.

Over the past four months, there had been many phone calls and e-mail discussions between both the father's and son's leadership about how they could make the reunion work. Unfortunately, time was running out and firm travel reservations had not been made.

That all changed on the afternoon of April 11, word came down that a plan had been devised; Tech. Sgt. Farrington was finally going to see his son.

"As of 4 p.m., April 11, plans had still not been finalized; but somehow everything just fell into place, said Sergeant Farrington. "I know that my safety was the commander's first priority, and he just wanted to make sure I would have a safe trip."

So, with his commanders blessing, and a plan devised by Army Capt. James Dykes, Company commander of the 2-7 Infantry Bravo Company, Sergeant Coles and 1st Sgt. Arthur Schwarz from 2-7 Bravo, the two were to reunite at an undisclosed Air Base in Southwest Asia.

With all the details ironed out, a jubilant Tech. Sgt. Farrington boarded a C-130 in the early morning hours of April 12, bound for Balad Air Base, Iraq.

"Once I landed in Balad, I was told I would be flying into Al Sahara Air Base," he said. "Coincidently, I was on the same plane that was picking up Joseph and flying us to our final destination.

" I recognized one of the load masters on the flight and told him what was happening and he agreed to help. So when the Soldiers started filing into the plane, in columns of two, he stopped them and brought Joseph up to the front so we could meet."

"It was a very emotional reunion," said Tech Sgt. Farrington. "I am so proud of him, and all the Soldiers; they are the real warriors, faced with combat every minute of every day."

The father and son landed safely and spent some quality time relaxing together and getting reacquainted.

"Just seeing my son and being able to spend a little time with him meant more to me than you could ever imagine, we have so much in common," said Tech. Sgt. Farrington. "We watched King of the Hill DVD's, laid out by the pool, had a couple beers and shared our first cigar together. My wife was really jealous of me but she was very happy that we were able to spend time together. It seams like every time I am home, Joseph is deployed or vice versa."

"Time went by so fast, and the hardest part was having to say good-bye, at least for a few days he wasn't in any danger," said Tech. Sgt. Farrington. "I just want to thank everyone who made it possible for me to spend time with Joseph, I really appreciate it."

The technical sergeant left his son April 15; to finish up his tour at Ali Base while Sergeant Farrington departed April 16, for FOB Summerall; both with one common goal, accomplishing the mission and returning home safely.

The younger Sergeant Farrington will continue serving with the 3rd ID, truly believing in what he is doing, with plans on becoming an Army officer, he said. If that doesn't pan out, he wants to become a teacher.

His father will head back home to Cheshire, Conn., April 27, to reunite with his wife Monique and youngest son Michael, but his heart and prayers will be with Joseph as he continues to serve in Iraq.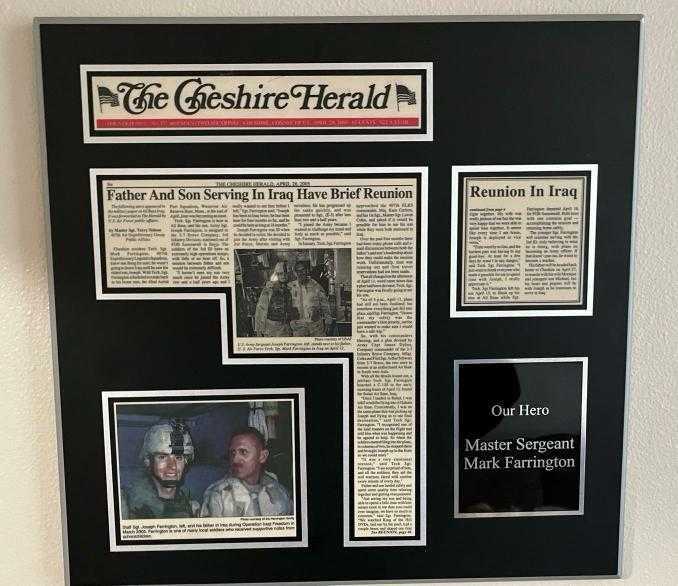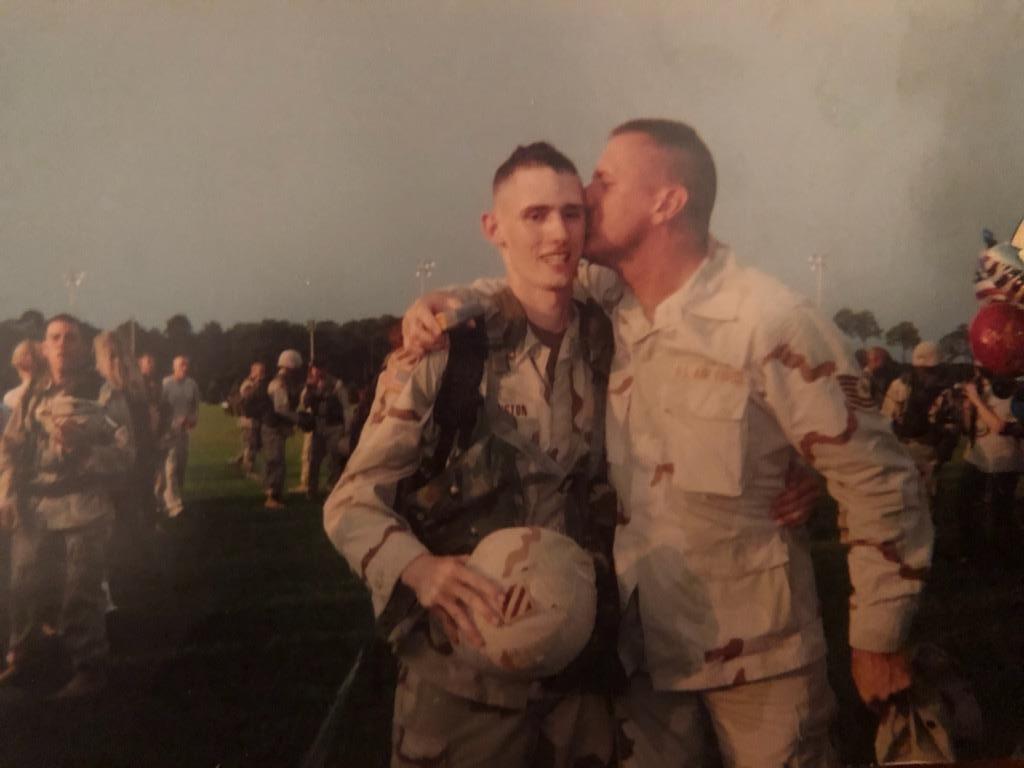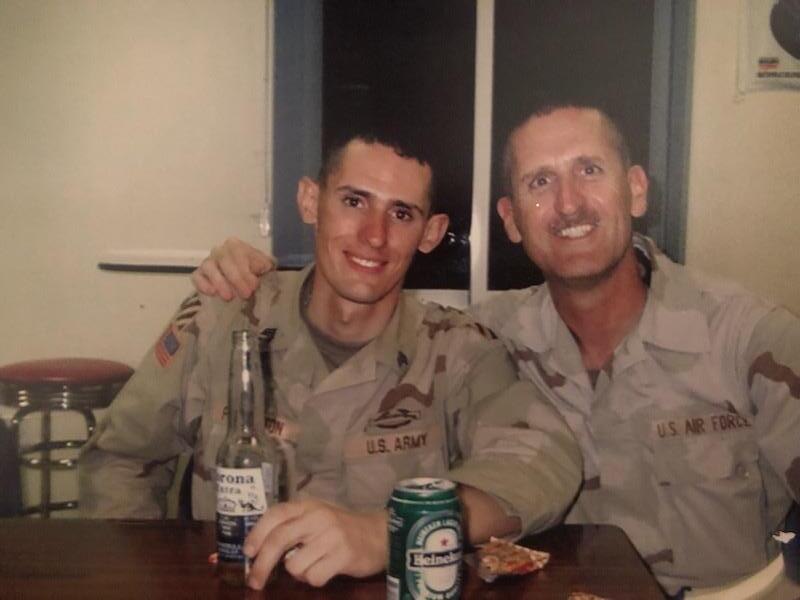 Charity Spotlight: HunterSeven Foundation
As part of our commitment to making a positive difference, we are thrilled to announce that we will be contributing $500 to the HunterSeven Foundation, a charity close to Mark's heart. The HunterSeven Foundation raises awareness for those that have lost their battle with cancer or are currently fighting cancer. Cancer rates within the military community are on the rise and this organization focuses on military exposures, and believes that sharing the stories of those impacted can create a culture of change and enhance support for those that are ill. Their mission aligns with our desire to honor and uplift our heros and veterans. By donating to the HunterSeven Foundation, we hope to make a meaningful impact. Together, we can help ensure that our heroes receive the assistance they need to thrive beyond their military service.
Other Honorable Mentions
While we could only select one winner for our hero giveaway, we want to take a moment to acknowledge and honor all the other nominees who shared their incredible stories with us. We are incredibly grateful for the numerous heroic stories we received and extend our heartfelt thanks to each and every nominee for their exceptional service. Your stories have deeply moved us, and we are honored to have had the opportunity to learn about the remarkable contributions and sacrifices made by each hero. Each and every story touched our hearts and reminded us of the countless individuals who have made a profound impact on their communities and our nation. Though they may not have been chosen as the ultimate winner, their contributions and sacrifices deserve recognition and gratitude. We extend our deepest appreciation to all the nominees for their service and for being shining examples of heroism in our world.
Henry Jasek – Nominated by Elaine Davis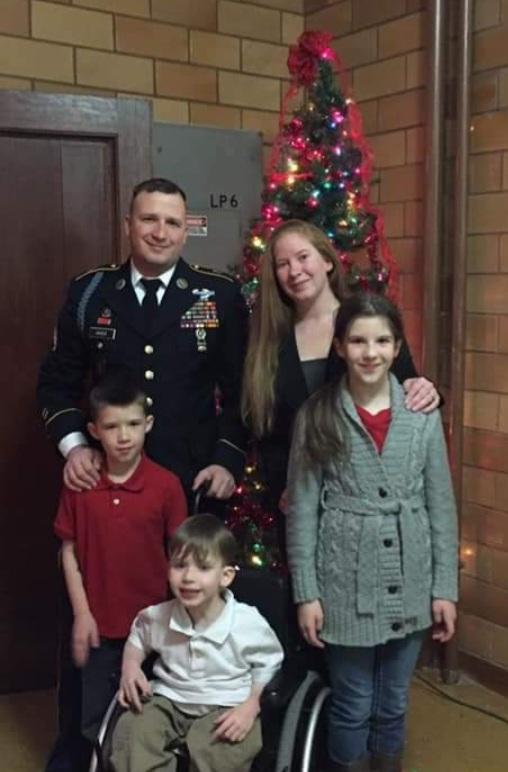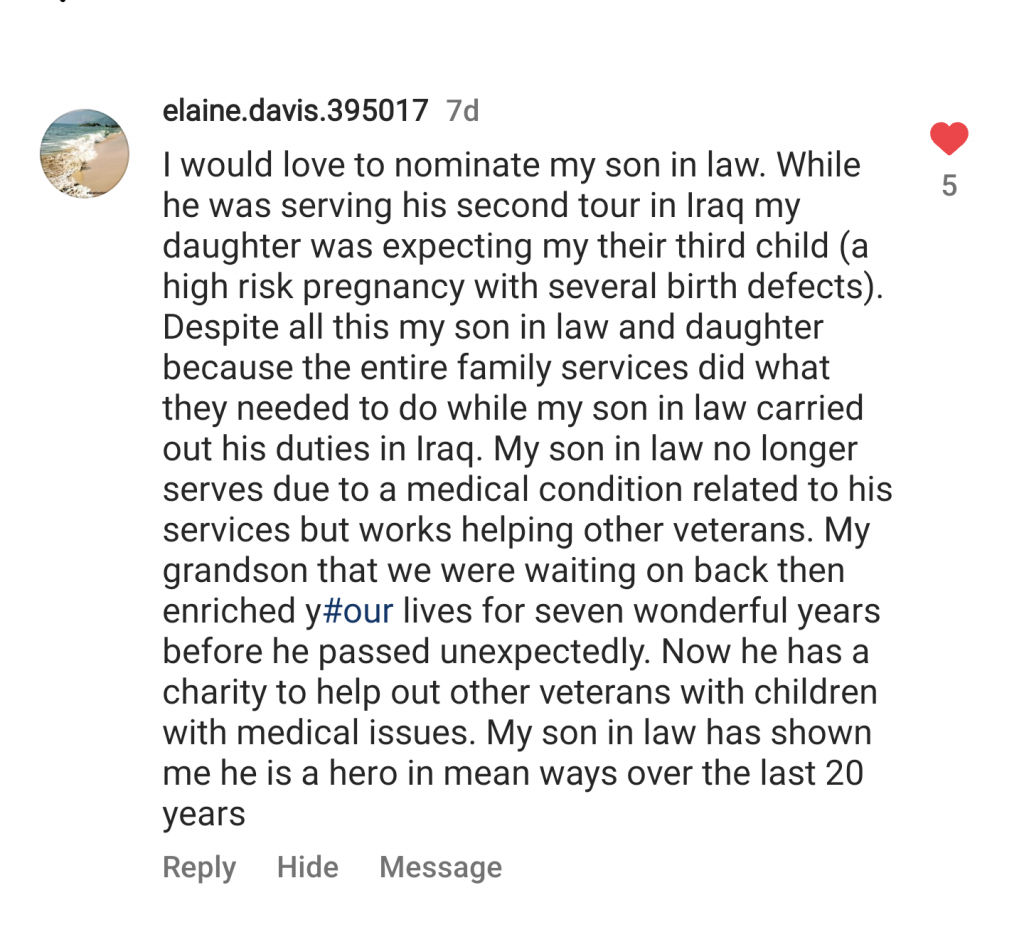 Walter Glenn – Nominated by Linda James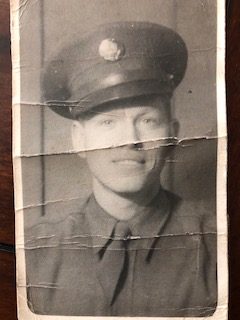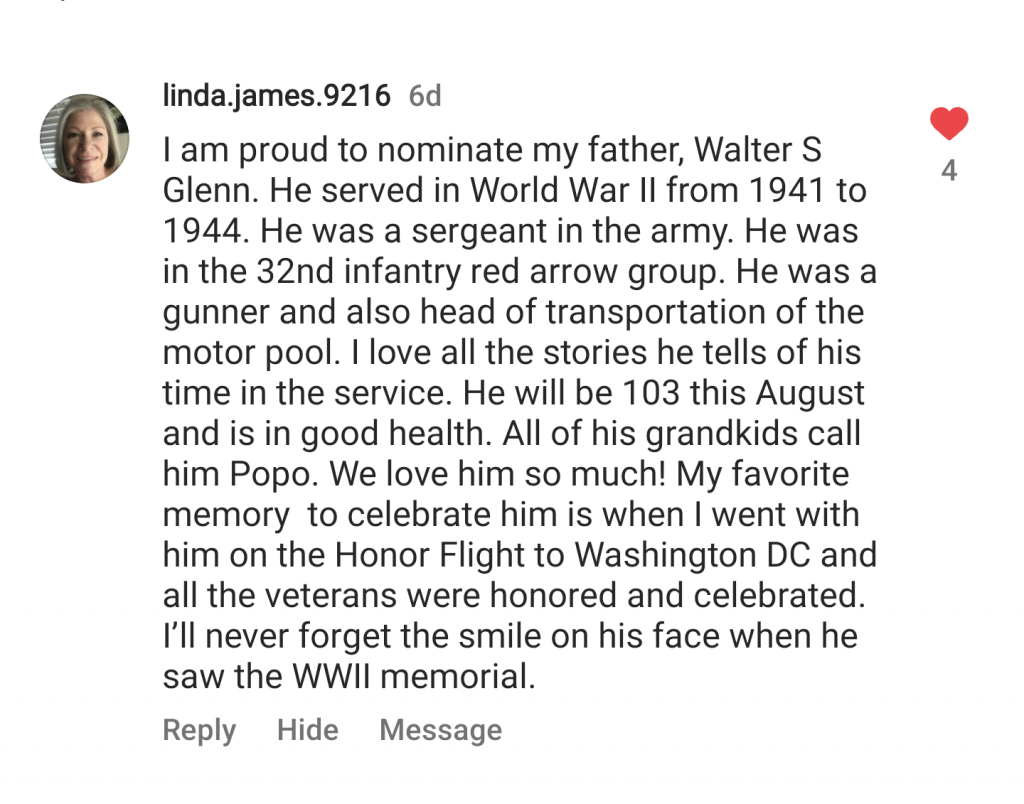 Michael Hovis – Nominated by Stephanie Hovis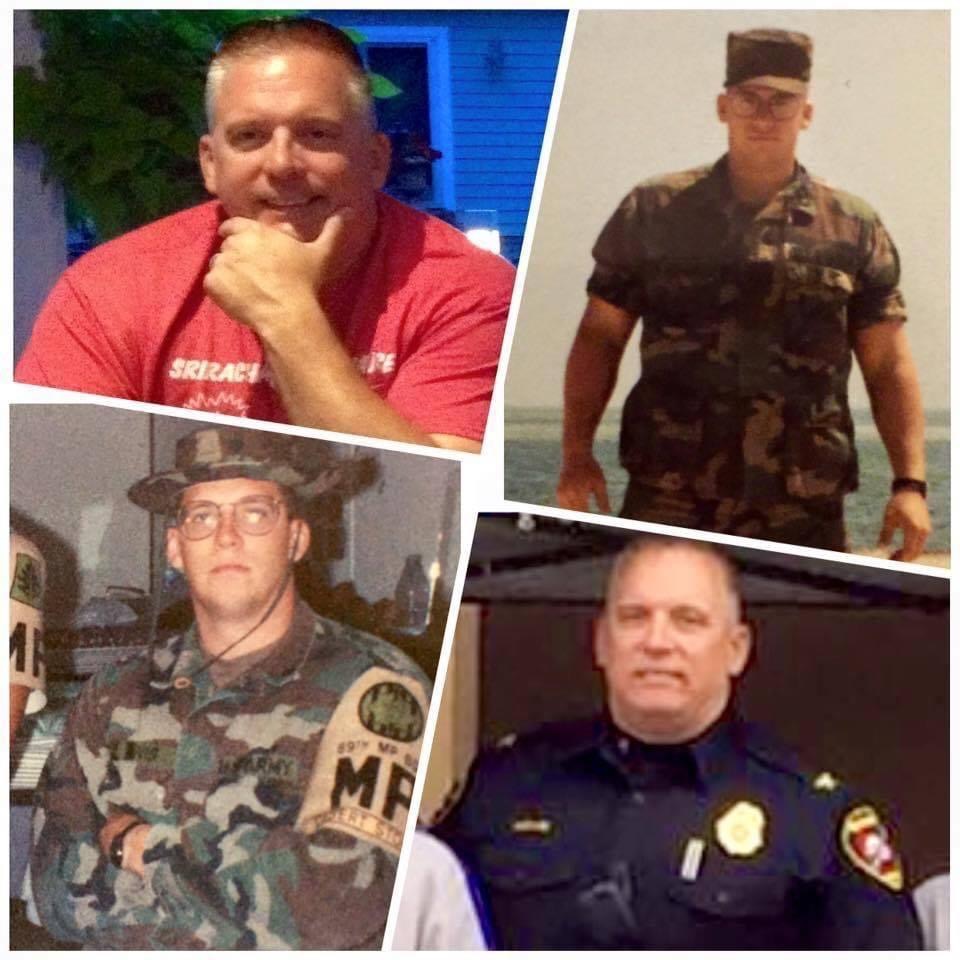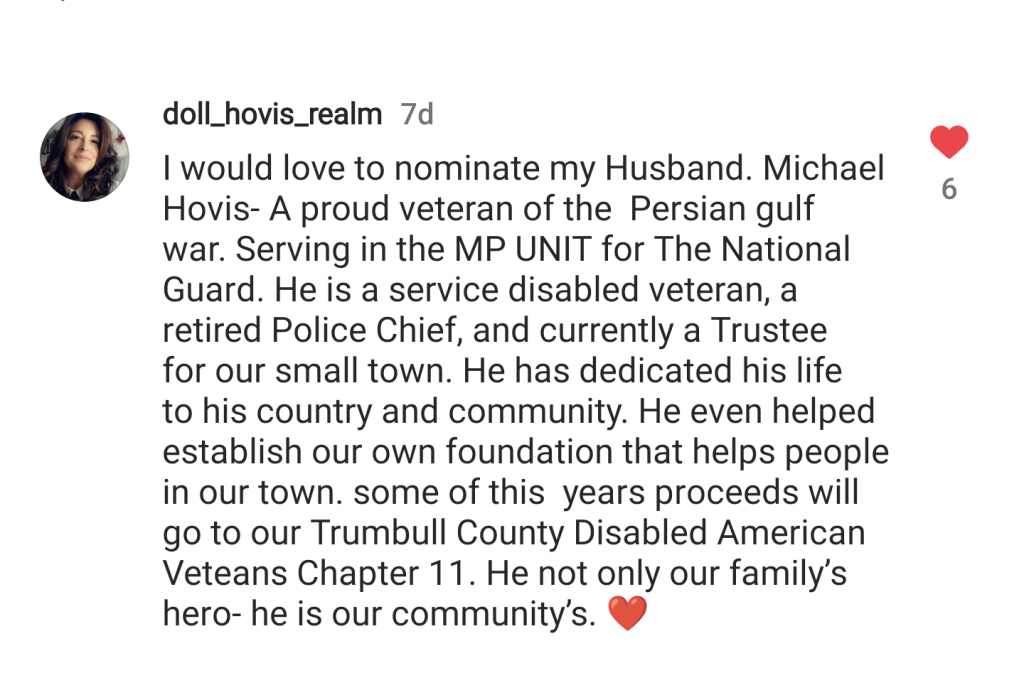 ---