2019: New Year, New Resolutions
Every year when the new year rolls around we all try our best at sticking with our new year's resolutions. Sometimes they stick and others fall off after only a month…or let's be real…even a couple days (raise your hand if you are guilty 🙌). Whether it's decorating your home, finishing a project you never finished, eating healthy, or watching TV less, we KNOW you've got this…and don't beat yourself up if you fall off track a little. We are all human right? This year at Decor Steals we are talking about our resolutions as a company and want YOU to share with us your resolutions in the comments below! 👇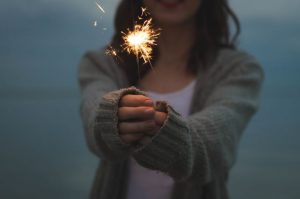 We are always looking forward to the year ahead. Each year has been better than the last and all because of our incredible employees and AMAZING customers! This year we are looking into the year with eyes wide and huge ideas! We are excited to continue to make your experience with us even better than the last time you visited. It's embedded in us to continue to strive to be the best we can be, not only as a company but as individuals.
In 2019 we hope to continue with providing you with even faster shipping times! We love when we hear from customers just a couple days after they purchase in shock that they have already received their "happy mail." It makes all of us here smile and we want to make this possible for each and every one of you as much as we possibly can!
We hope to connect with all of you even more than we already do and create a sense of community. We LOVE our customers and are always so impressed with how incredible your homes are and how well you have styled our steals. We would love to capture the beauty of that more in 2019 to truly turn this company into a family of interior design and home lovers. Please, please, please show us how you have used your steals in 2019! We want to see videos, photos, boomerangs, EVERYTHING! It makes our day when we get invited into customers home and see how truly amazing and creative y'all are!
Customization is something that we struggle with, just because we are such a small company. Big heart but small and family owned so sometimes our bold ideas are hard to execute. We try our very hardest, but sometimes it just isn't obtainable…yet! That being said, in the coming year, we want to work on customizing your experience with Decor Steals. We want every customer to feel like they are having an experience that is tailored to them. We've made steps towards this in 2018 by bringing you the wish list, FB group, and by adding a preference center to your emails. We hope to bring you many other customizations in the new year and if you have any suggestions, leave them in the comments below! We LOVE feedback!
Happy new year Stealers!
---
---