7 Breakfast Nook Ideas that Don't Break the Bank
We love a good breakfast nook – what's not to love? – a cozy place for the family to gather for a quick bite before the chaos of the day kicks in, a bright and sunny spot for mom to enjoy a cup of coffee, a perfect area for the kiddos to congregate for craft time. With the right touches, you can inexpensively create that cozy, casual dining spot that your family will love to flock to well beyond French toast and OJ! 
Consider a bold, statement-making light fixture as focal point of your nook. We love the vintage charm that our Distressed Wood Chandelier brings to this cozy space styled by @simplypaintedwhite. She uses neutral tones throughout the space and ties the look together with a light fixture that is on theme with her neutral color scheme, but also unique and eye-catching. For more of a dramatic look, pair a formal chandelier with casual, cozy furniture.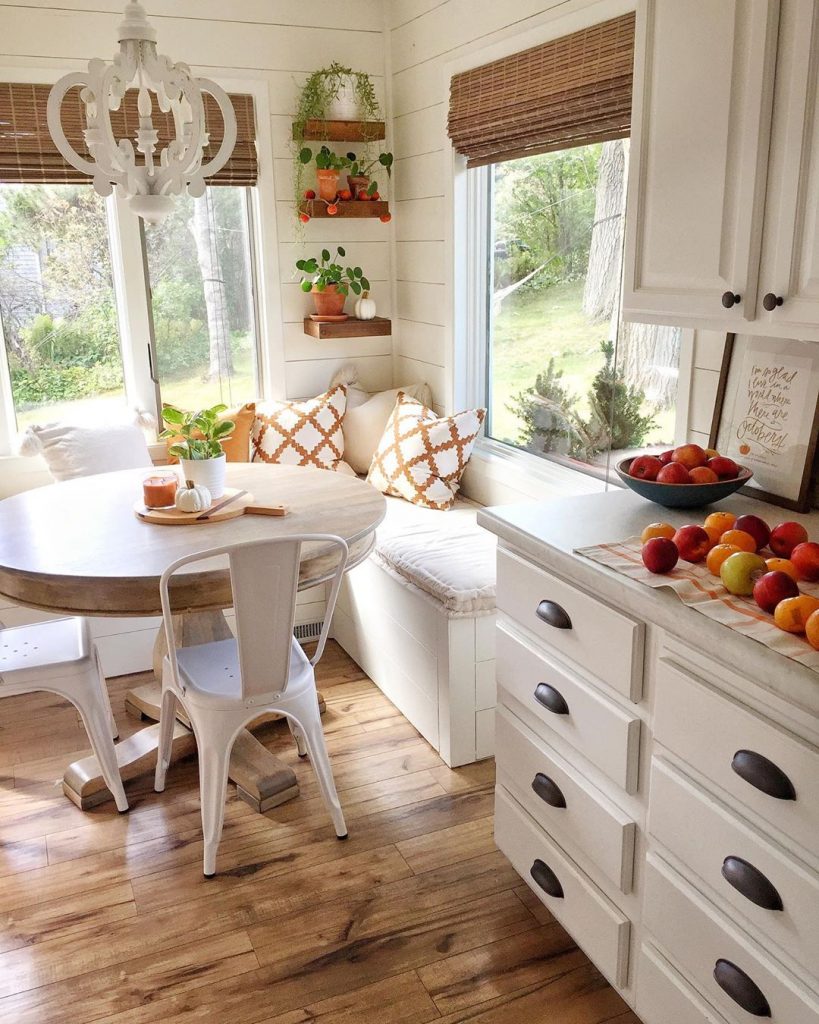 Wall art for your BREAKFAST NOOK
Add a personal touch to your nook with pieces that expresses you and your family. Natural inspired prints, such as our Vintage Bird Prints or our Pressed Botanical Prints create a warm, welcoming vibe. Use an assortment of items to create a gallery wall – include favorite family photos, greenery, and a unique wall clock  to give it eclectic and personalized feel. Mix in a letter board or a farmhouse inspired chalkboard – change up the message for the season or holiday! Check out this gallery wall tutorial by @the_whole_9_yards for inspo! For even more ideas, our Gallery Walls Pinterest board is a great resource as well.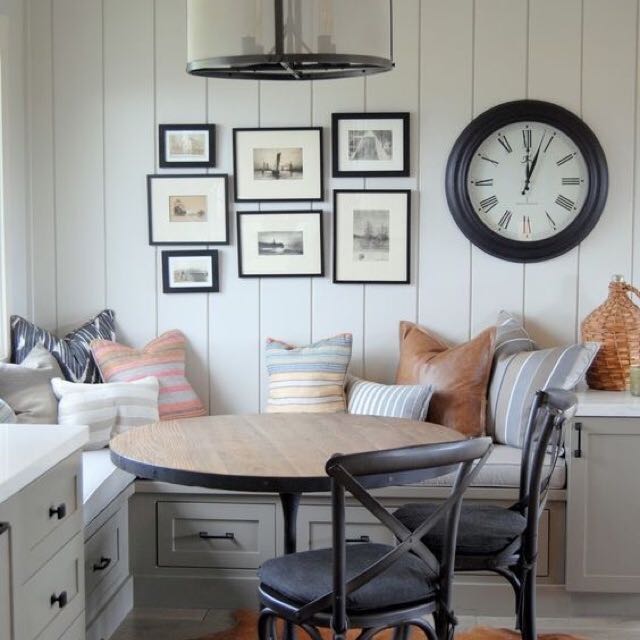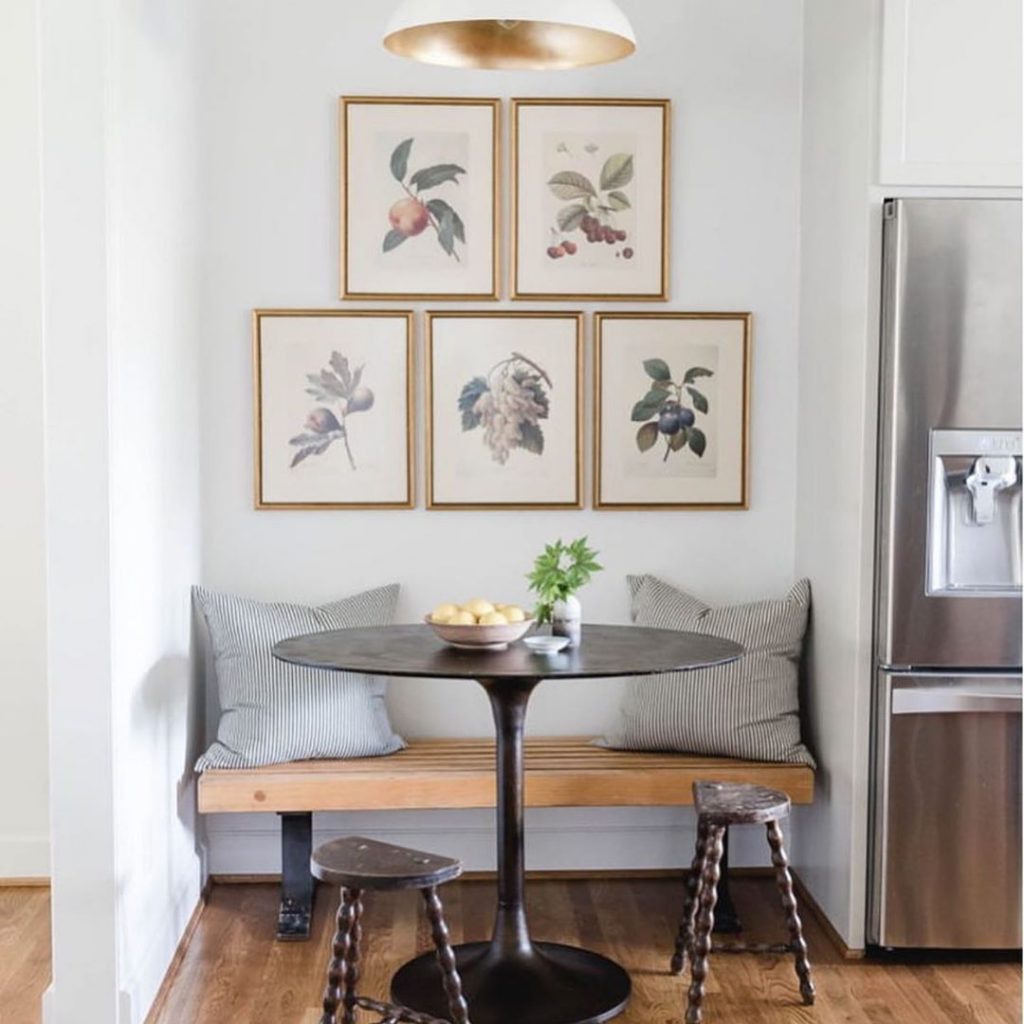 THROW PILLOWS & BLANKETS in your breakfast nook
A very quick and easy way to update a space – a couple styled throw pillows or drape a blanket over the back of a chair. Not only will this little touch give your space a cozier feel, but your family and guests will instantly feel more relaxed and at home. What to better accompany your morning read and cup of coffee than the perfect spot to snuggle up?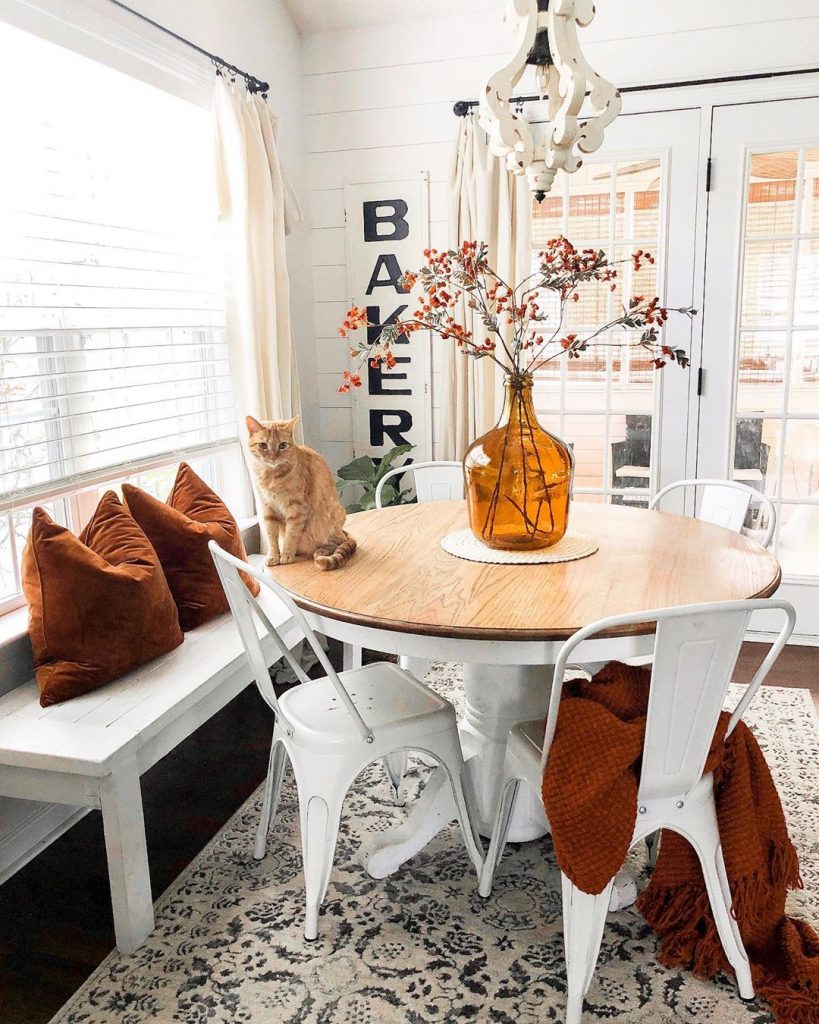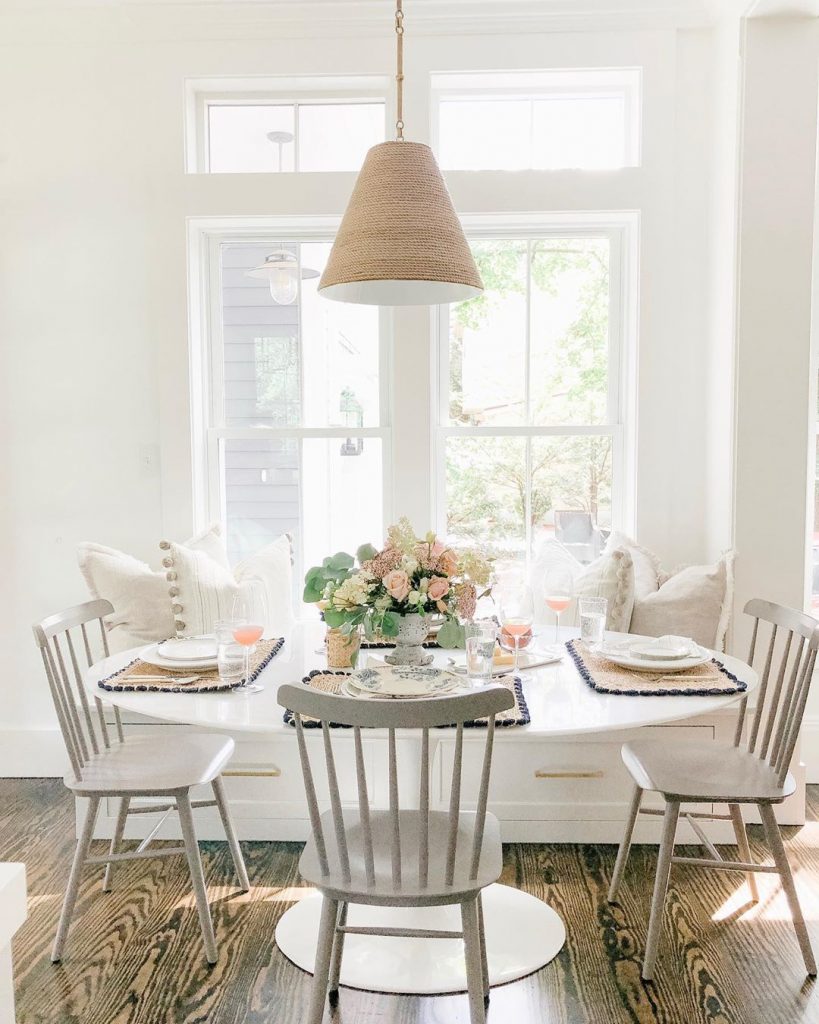 AREa Rugs for your breakfast nook
Another simple way to add instant warmth, as well as define the space is with an area rug. An area rug can add so much character to a space without making a big commitment. Plus, you can go in so many different directions – make it formal or casual, bold or neutral, modern or traditional. Add texture by layering up – layer a couple contrasting colors, patterns, and weaves to create an unexpected, playful look.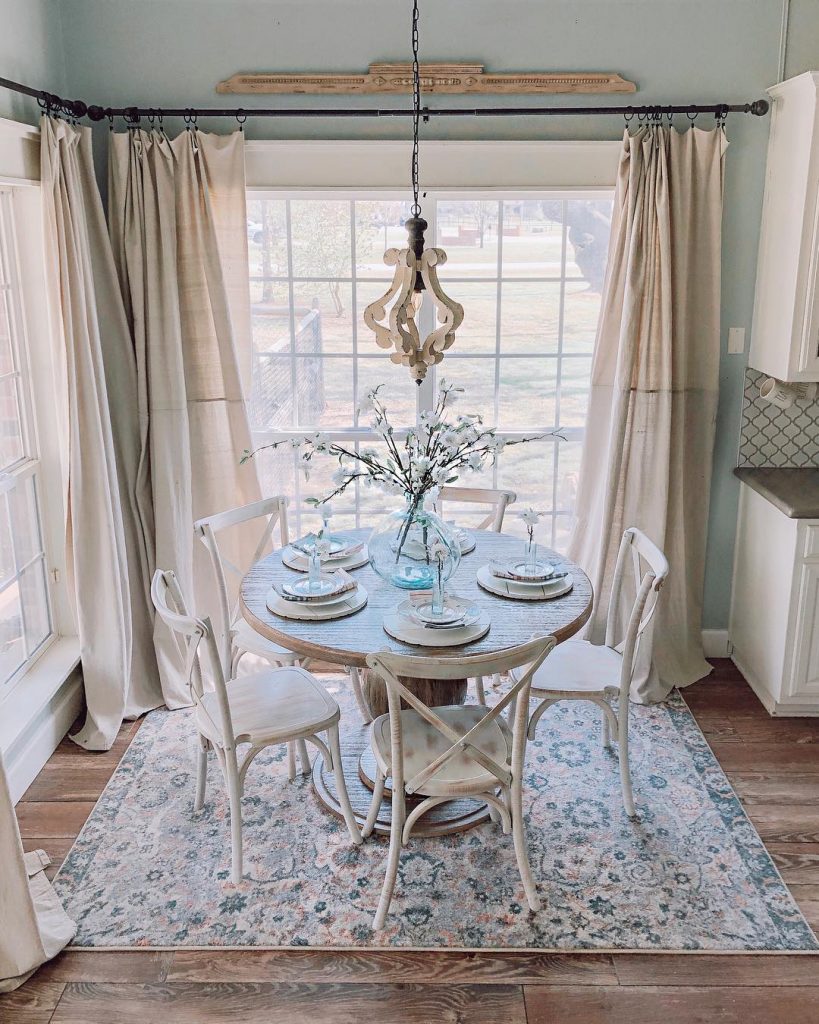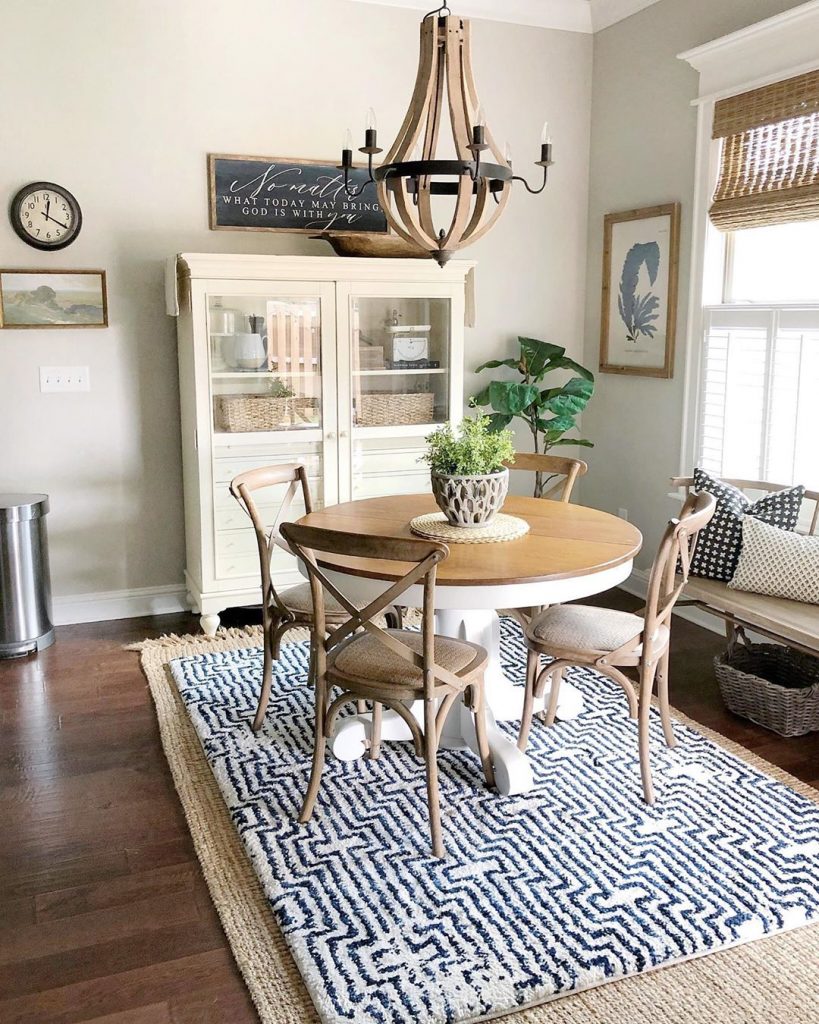 Eclectic BREAkfast nook seating
There are so many options when it comes to seating for your breakfast nook. One idea we love is a collection of mismatched chairs that complement each other and your table. Check out how @simplyminedesigns pairs a couple upholstered chairs with wooden, woven seat chairs – two very different styles that work beautifully together with their comparable tones and simplistic construction. A bench, either built in or stand alone is a great way to add height and style variation – also a fun way to keep the space casual.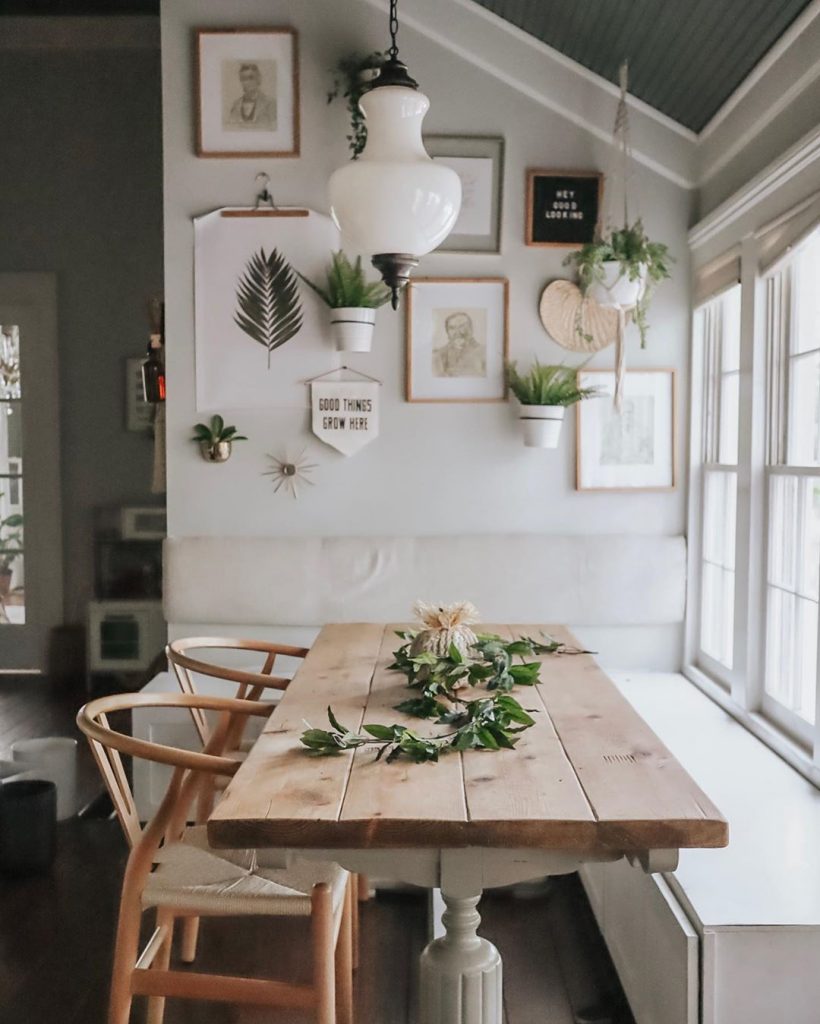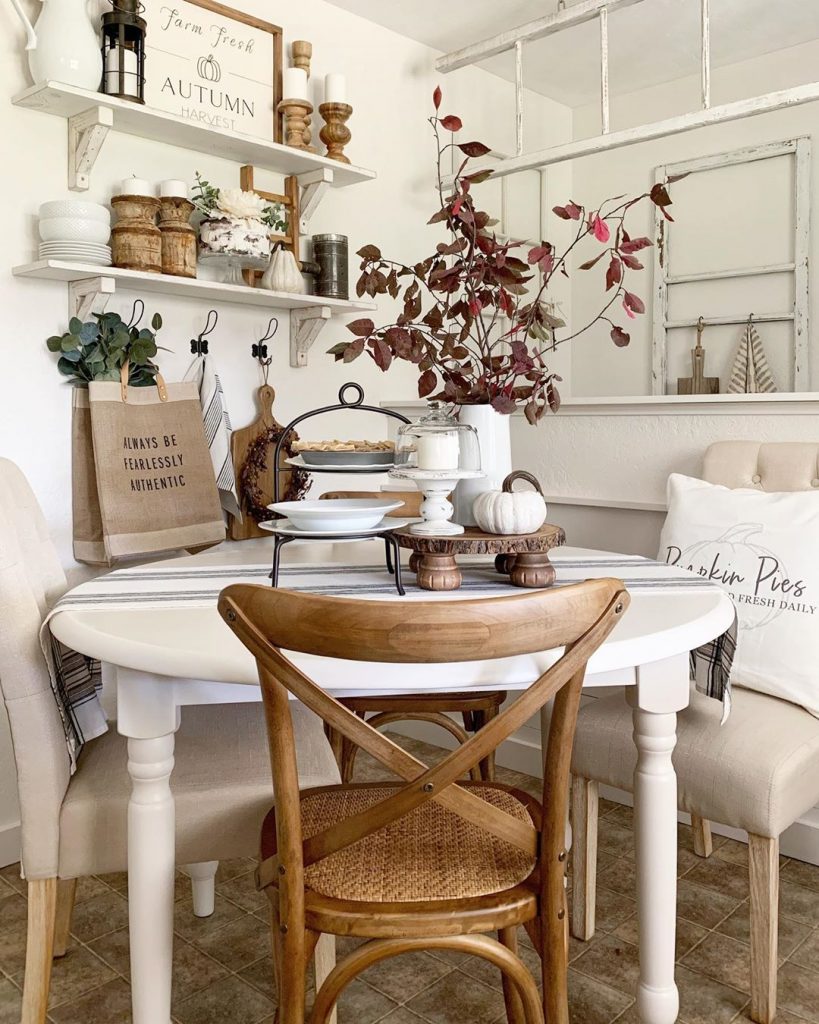 UTILIZE YOUR KITCHEN ISLAND
No space for a designated breakfast nook? No problem! Turn your kitchen island into your favorite morning gathering spot. Set up place settings with placemats, napkins, and dishes – for use or as décor! Style an inviting floral arrangement and a dough bowl or tired tray of fresh fruit and pastries. Add a few bar stools for seating, and you're ready to serve breakfast!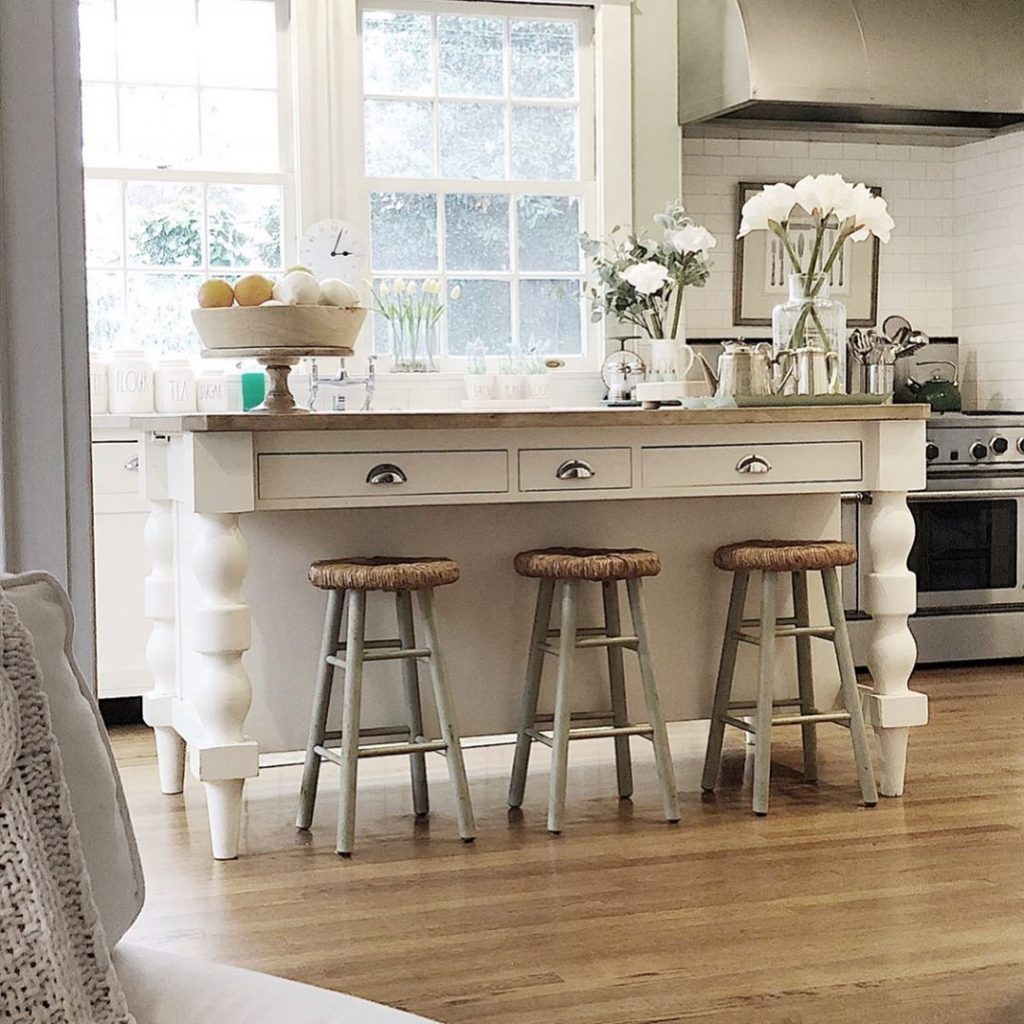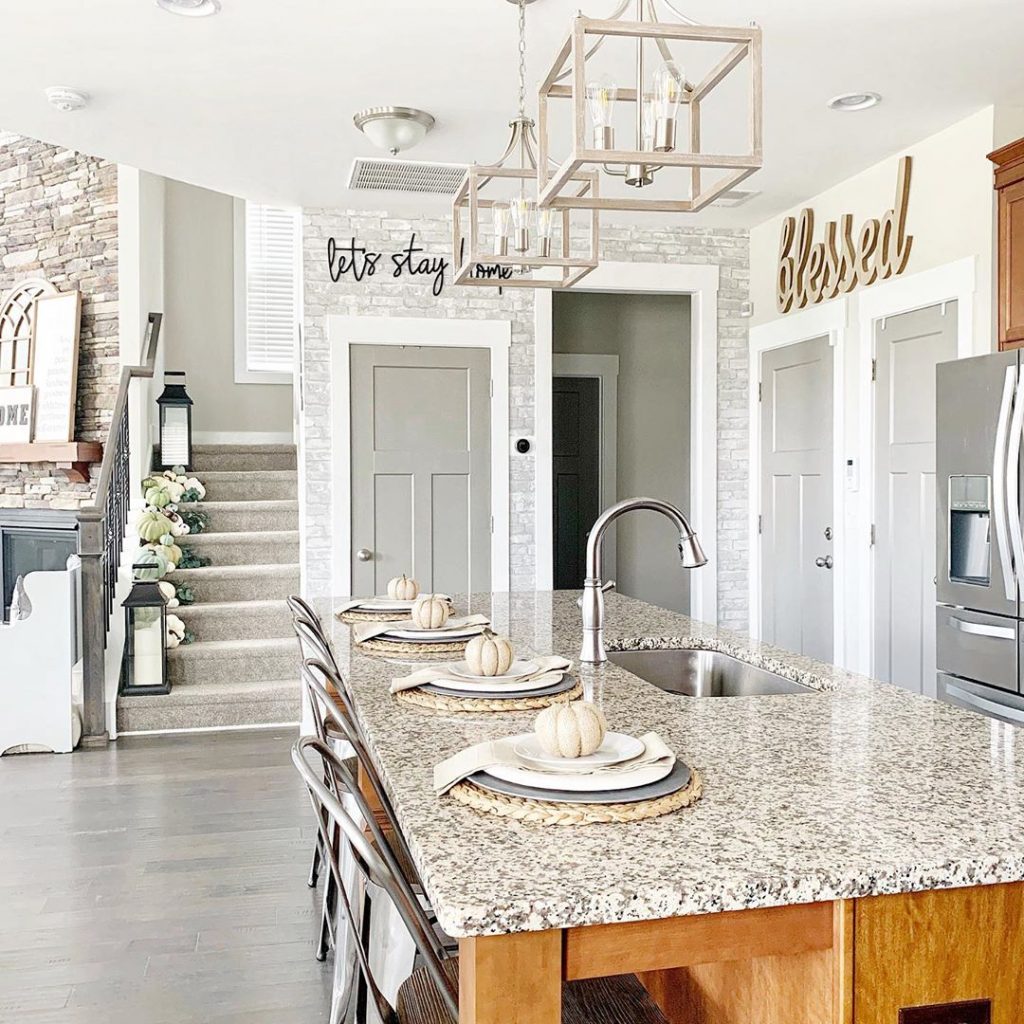 breakfast nook Wall decor
For that classic farmhouse feel, hang a sign that expresses the vibe you're going for. Our Metal Script Gather Sign beautifully captures the essence of a space where friends and loved ones come together. A kitchen inspired or seasonal embossed metal sign is always an eye catcher, adding unique personality. For ideas around wall signs, check out our Farmhouse Inspired Signs Pinterest board!  A cup rack could be fun in this space as well – easy access to your coffee mugs is never a bad idea! Plus, there are so many fun ways to style cup racks – functional and charming! Another simple way to fill up a blank wall – shelving! Check out our Floating Shelves Ideas blog post for inspiration.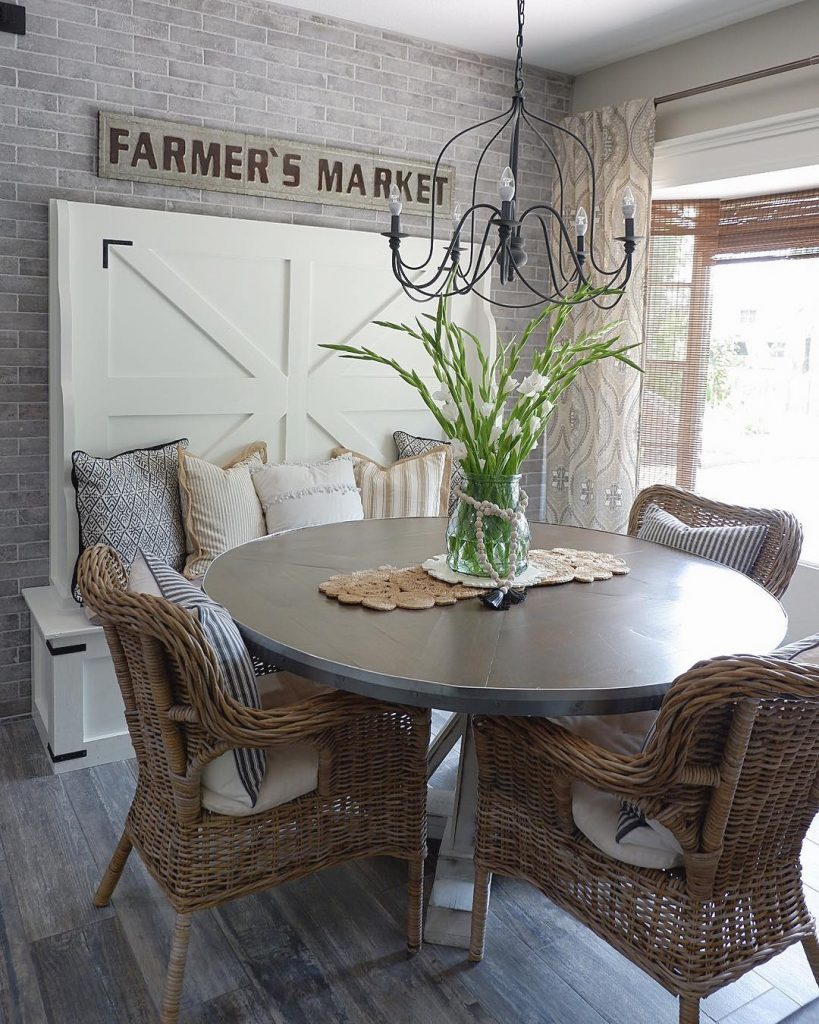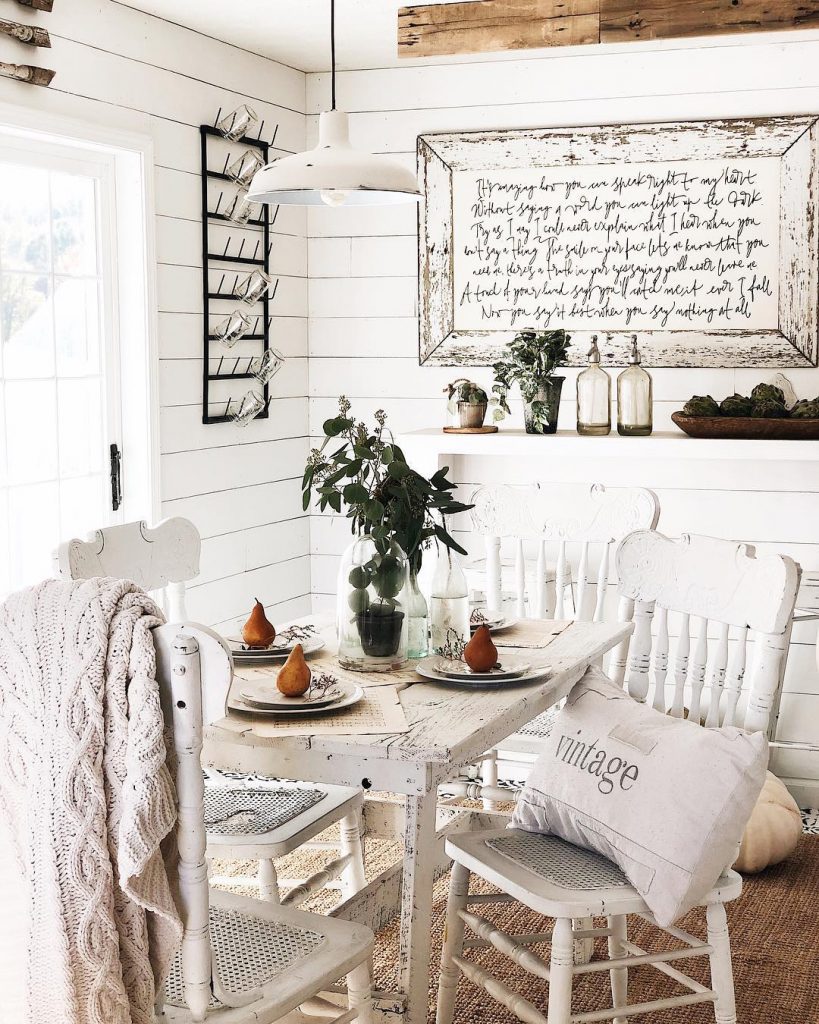 ---
---