Farmhouse Gifts
Christmas is obviously a while away, but Christmas in July isn't! It's already here and that means that retailers are offering up great deals on holiday items along with getting you prepared for the holidays ahead. Christmas doesn't have to just be subject to December…it's an all-year event if we want it to be! We've got you covered with the perfect guide to farmhouse gifts. There is never enough time to plan for the holidays. With so many people to shop for and tons of decisions to make, it can be imperative to start shopping early. Plus, it's easier on the wallet!
We, at Decor Steals, are ALWAYS excited for the holidays! It's all about traditions and all about bringing the ones we love together. Togetherness and love is such a gift and now more than ever, we could all use a little spirit of the holiday season. Sharing in the joy and filling our hearts with the warmth that comes with giving and receiving from others never goes out of style.
We've put a list together of all the best giftables. Not only for the holiday season; but for every day! There's always a time when we need gift ideas for those home decor lovers in our life and this will be your go-to! From must-have pieces to holiday treasures that will brighten seasonal decor, there are farmhouse gifts for everyone in your life.
Farmhouse Gifts: Holiday Favorites
Not every gift given over the holidays has to be seasonal themed. In fact, a lot of giftables aren't even closely related to winter or the Christmas season. That being said, it is sometimes actually really nice to receive something that is seasonal! It's nice to either be able to display items that season or for future seasons. Then again, these all don't have to be farmhouse gifts, they could also be gifts to yourself! We all deserve to gift ourselves now and again!
1. Bristle Trees Set
These are an amazing gift because they actually serve as both Christmas decor and winter decor! This tree set will be able to be enjoyed for a longer seasonal period and they are a great addition to your mantel, tablescapes and centerpiece settings.
2. Wooden Advent Calendar
Wooden advent calendars are such an amazing farmhouse gift! They obviously won't be able to be used for this season, but they make a perfect gift that someone would be able to use the following season! It's also a great new tradition to start if it's not already a tradition!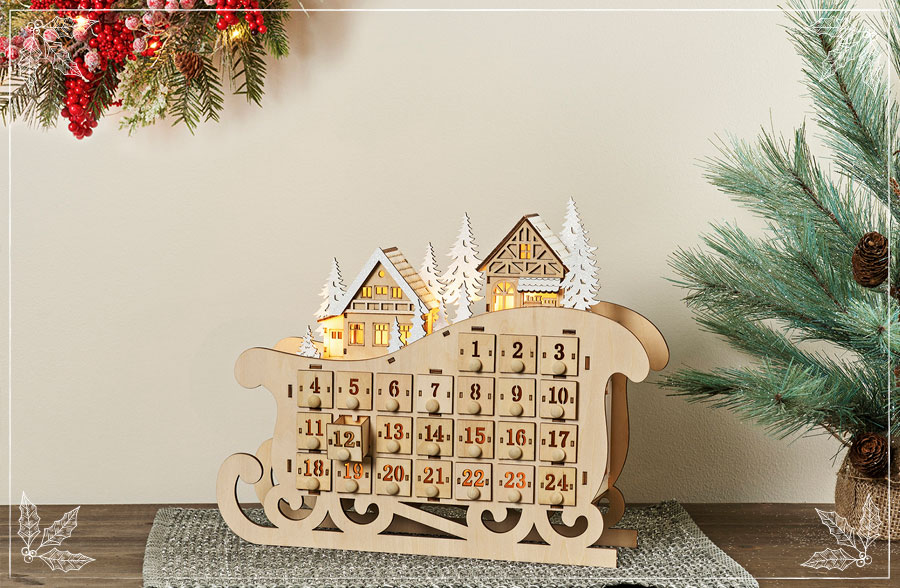 3. HUGE Galvanized Train
No holiday season is complete without re-watching The Polar Express and this next item on the list of farmhouse gifts reminds us of just that! It's our HUGE galvanized train and when we say HUGE we REALLY mean it! This piece is truly amazing and it's the perfect addition to your holiday decor and such an incredible giftable! Whoever is lucky enough to receive this on your list will be in awe. Click here to shop!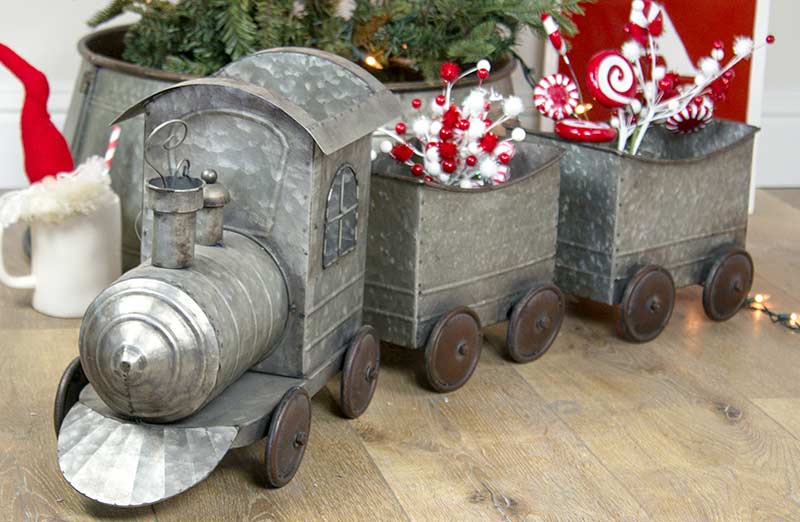 4. HUGE Galvanized Tree Collar
Okay, this has to be one of our favorites! It's such a great giftable or even a wonderful gift to yourself! It's a beautiful addition to your tree and a lot more dramatic than your typical plastic tree holders or just a simple tree skirt. Click here to shop!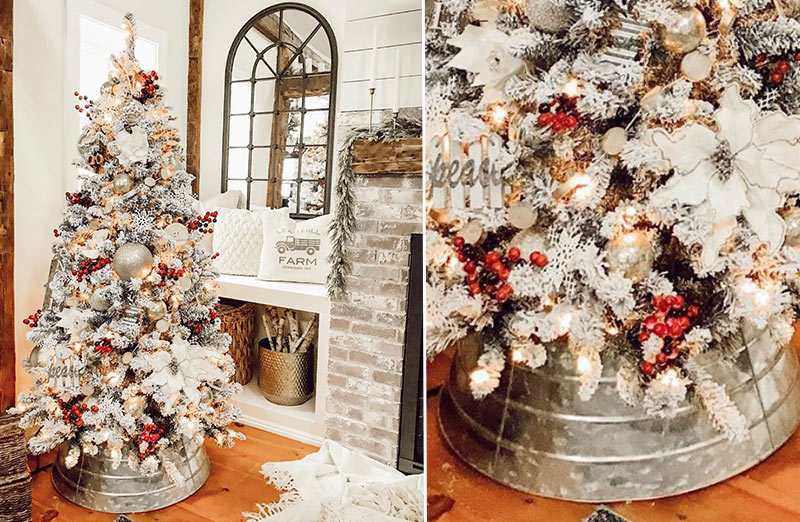 5. Jingle Bell Garland
Jingle all the way! This one will have whoever you are gifting this one to ringing with joy! It's the most beautiful piece and it's the perfect farmhouse giftable and at a price point that is unbeatable. Everyone on your list will love this. Click here to shop!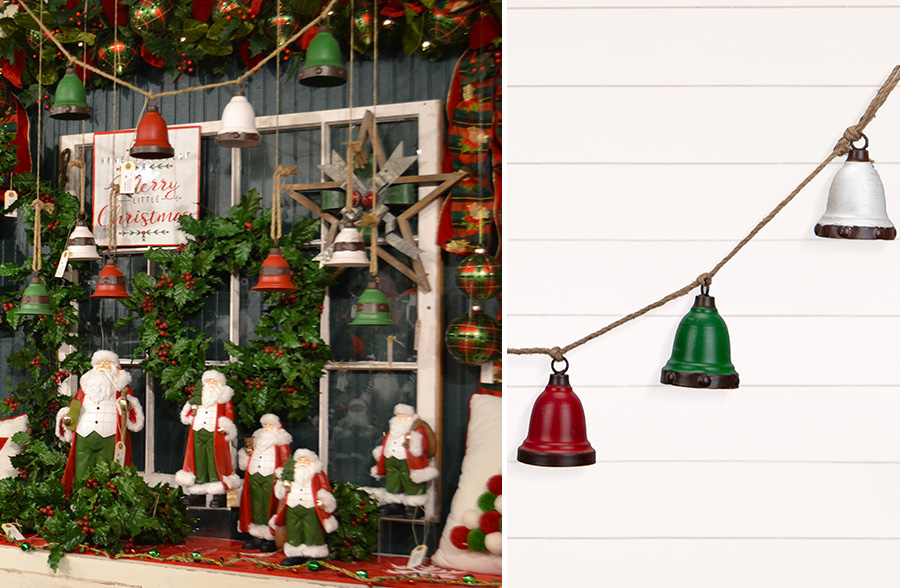 6. Metal Merry Christmas Sign
Let the spirit of the holidays shine through with this HUGE sign. It's such an impressive piece and so many of those on your list will enjoy this statement maker! It's perfect for filling up empty wall spaces and the perfect way to to add to your holiday decor. Don't let this perfect farmhouse giftable get away from you! Click here to shop.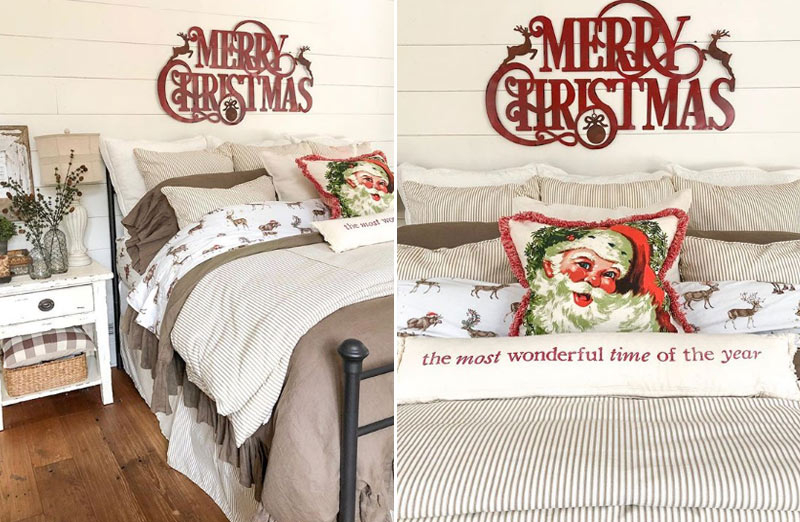 Farmhouse Gifts: Must Haves
These are your run of the mill, giftable items that never go out of style. They are those farmhouse gifts that are essential for every home. They set the ton and serve as your staple household pieces. Without essentials like these farmhouse gifts, it's a lot harder to build upon your decor.
We are always adding to this list of pieces, but these items are usually always available and truly make for the perfect gifts. Everyone in your circle will love them. Most are neutrals that can tie into most decor styles and create a cozy homey feel.
1. HUGE "Cups for Days" Metal Rack
This piece is literally one of our most beloved pieces EVER! It's exactly what you need to free up space in your kitchen and create the ultimate storage space. This makes the perfect farmhouse gift because it's so versatile. You can not only use this cup rack in your kitchen spaces, but it works perfectly in your bathroom (for hand towels, toilet paper, etc) or in your bedroom (holding jewelry, scarves, etc.). Click here to shop now!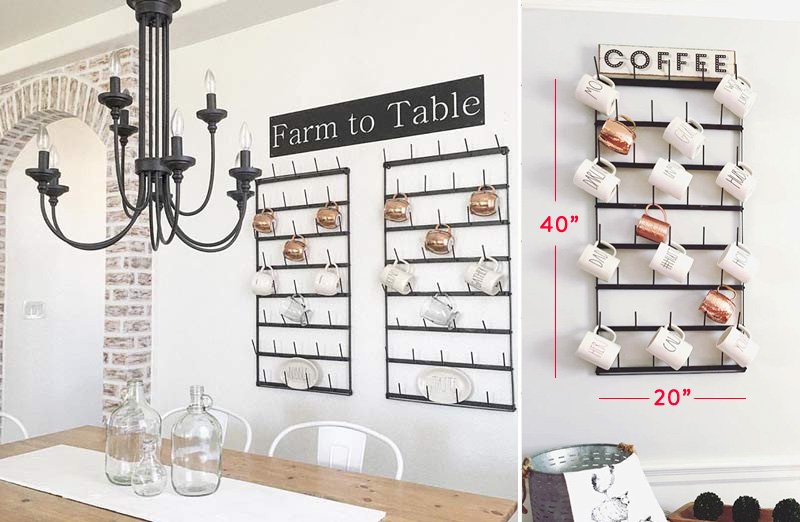 2. Preserved Magnolia Leaf Wreath
Our Magnolia Leaf Wreath is one of the best farmhouse gifts because it's such a signature piece. No farmhouse is complete without this wreath. We don't think we have seen a home that doesn't include this staple. It looks great on every front door or makes for a beautiful addition to your wall decor. Click here to shop!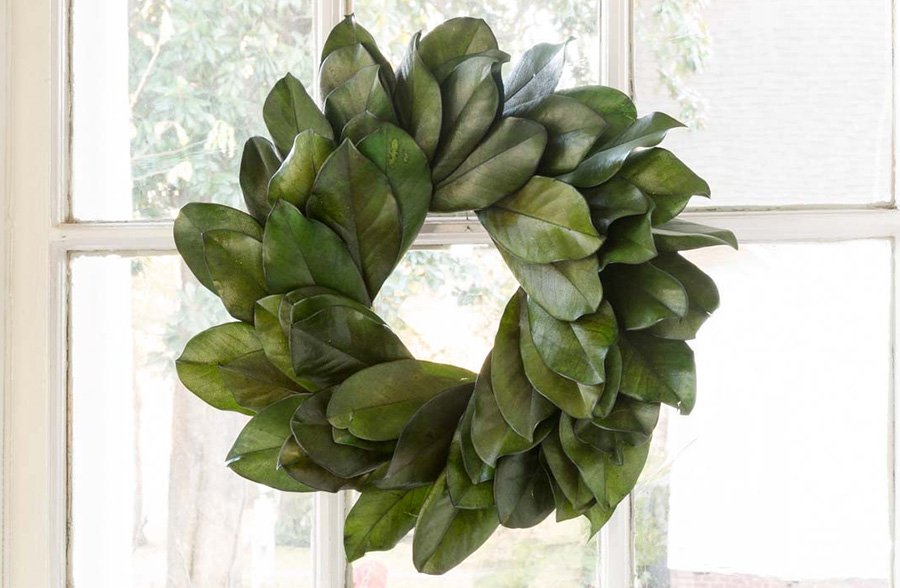 3. Love You More Throw Blanket
Spreading love is always a great way to show appreciation and what better way than with our Love You More Throw Blanket. This is one of those sentimental gifts that everyone can appreciate. What's so great about this farmhouse gift is that it also serves as a super functional piece of decor. You can easily decorate with this blanket, but it also is nice to cozy up to on those cold winter nights. Click here to shop!
4. Dried Lavender Bunch, Set of 2
Looking for something that will easily brighten anyone's day? These dried lavender bunches are great for that! They are at the perfect price point to be a good giftable for anyone and they also add a pop of color to their home. These are such a versatile piece and can truly be used just about anywhere in the home! From the bathroom to the entryway! Click here to shop!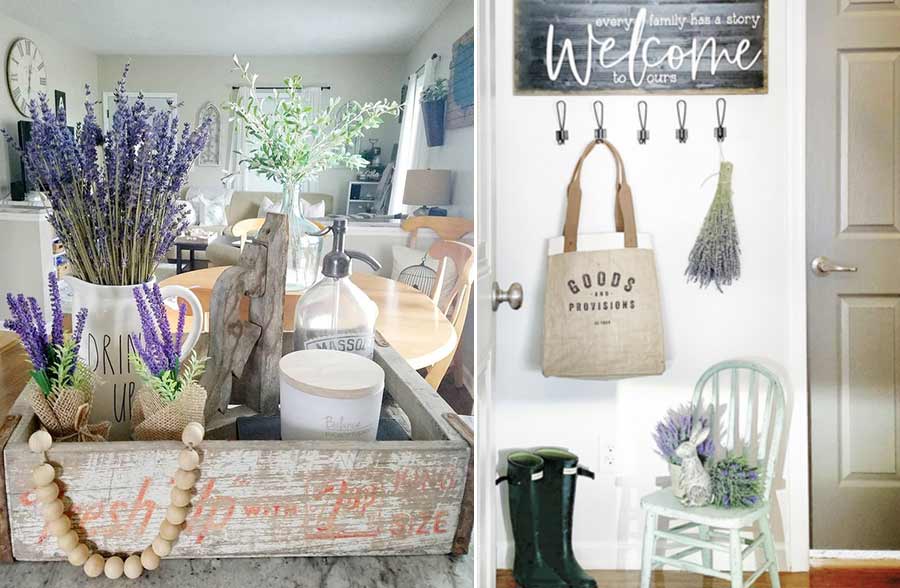 We hope you've found these giftable ideas to be helpful! These are all our 2020 favorites and we think you'll find something for every home decor lover on your list. Let us know in the comments below what your favorites are or if you think we should add any other possible options!
---
---