4 Simple DIY Propagation Ideas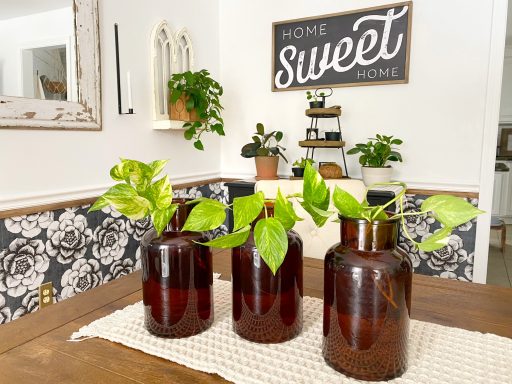 DIY propagation is exactly what you need!🌿 Whether you are a total plant addict or a serial plant killer, growing and caring for your plants can be extremely costly or challenging without the right tools. Ain't nobody got thyme (LOL) for that!🙌 A fun and easy way to save money is by propagating your plants! With the right DIY propagation station, you can get more plants at ZERO COST. To help you become the ultimate plant parent, here is a propagation tutorial with 4 Simple DIY Propagation Ideas to enhance your houseplant game and easily create the garden of your dreams!
5 Steps to Easily Propagate Your Plants: How to Propagate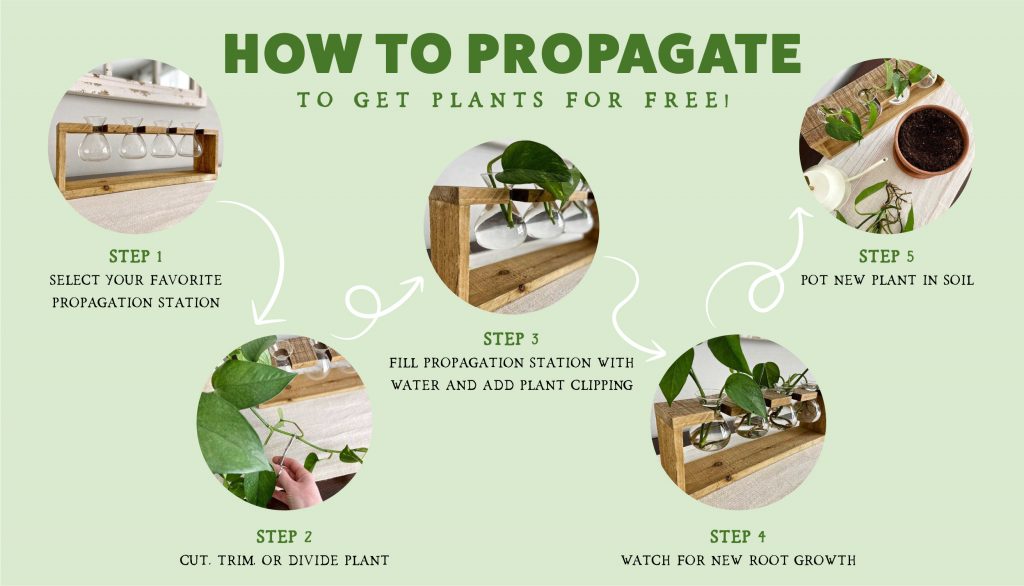 4 DIY Propagation Stations
1. Rustic Bulb Bud Vase Propagation Station, Set of 2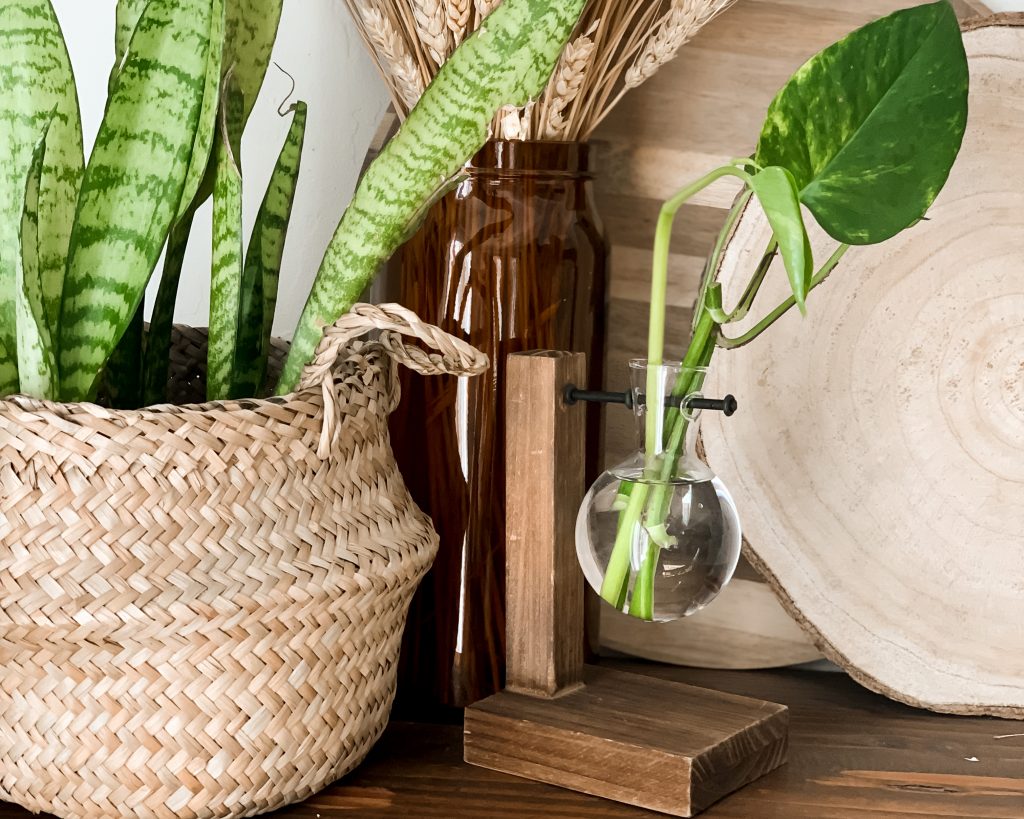 This Rustic Bulb Bud Vase Propagation Station, Set of 2 comes in two different styles and sizes to fit perfectly on your farmhouse shelves, accent table, or as a part of a centerpiece. Style these together or separately to add some extra greenery in different rooms of your home! The clear glass bulb vase hangs by a metal rod from a strong wooden stand, enabling a 360-degree view to easily keep an eye on the root growth of your plant babies! Check out this propagation tutorial video by @sharee.designs, which shows how she used these propagation vases to propagate her plants and add some fresh, new greenery to her farmhouse shelves!
2. Rustic Wooden Hanging Propagation Station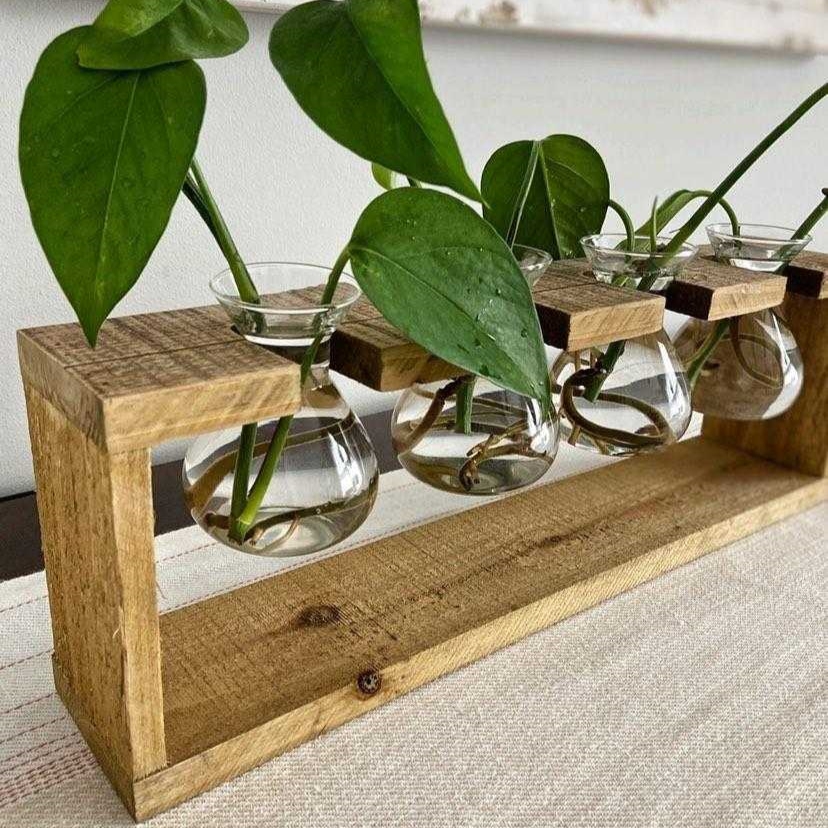 This Rustic Wooden Hanging Propagation Station is a slightly more affordable option to multiply your plants in a larger quantity! This farmhouse wood stand comes with 4 vases for bulbs or stems! Secondly, you will love this Clear Glass Bud Vases with Metal Rack for a more modern farmhouse or industrial look! Get all of your plants in a row ready to grow! In this propagation tutorial video, @mysweetloie loves to propagate plants to create extra gifts for loved ones, put trimmings to good use, revive a sad plant, and extend the life of her favorite plants!
3. Five Vase Propagation Station
This 5 Vase Propagation Sation will help you create an instant garden in style! This propagation station comes with 5 bottles that allow you to add 5 clippings of the same plant or 5 clippings of different plants in one location! These bottles come attached together with a unique metal frame and wood bases to allow you to easily place them together on a windowsill or table. @jagcagdesign styled this propagation station as a centerpiece on her kitchen table and we couldn't be more in love!
4. Amber Brown Decorative Glass Vase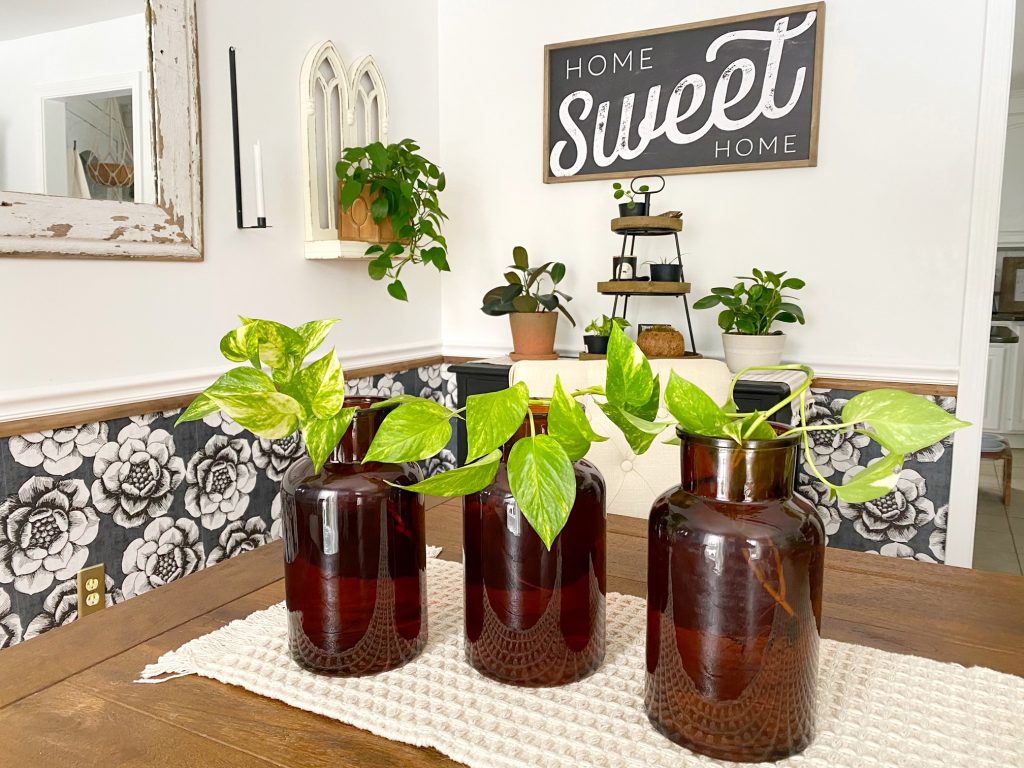 This Amber Brown Decorative Glass Vase is a taller vase option with TONS of vintage vibes! Amber is completely timeless and we love the glow of amber glass in front of a sunny windowsill! Amber glass is a great alternative to clear glass if you prefer to hide plant roots from your view! Use it to propagate one plant or fill it with florals for a centerpiece on your table. As a happy plant mom, @thecountrycolonial uses multiple amber bottles for propagating numerous new plant babies in her sunroom!
Greener Days are Ahead
Propagation stations are a fun, easy, and cost-effective way to multiply and upgrade your plant game! Whether you fill these vases with real or faux plants, they are a great way to add greenery into any room in your home! Even if you are a plant beginner or a pro-plant expert, we hope these ideas and tutorials give you some re-leaf while you propagate your plants this spring!

You grow, girl! We're rooting for you!🌱
Greener days are ahead for you and your new plant babies!🪴🪴🪴
🏡 Decor Steals offers timeless and affordable home decor with 3 new deals at 10 AM EST every 24 hours!
✉️ Subscribe to our email list to get exclusive access to the best deals and to never miss out on a new daily deal!
---
---