6 Tips for Creating the Perfect Tablescape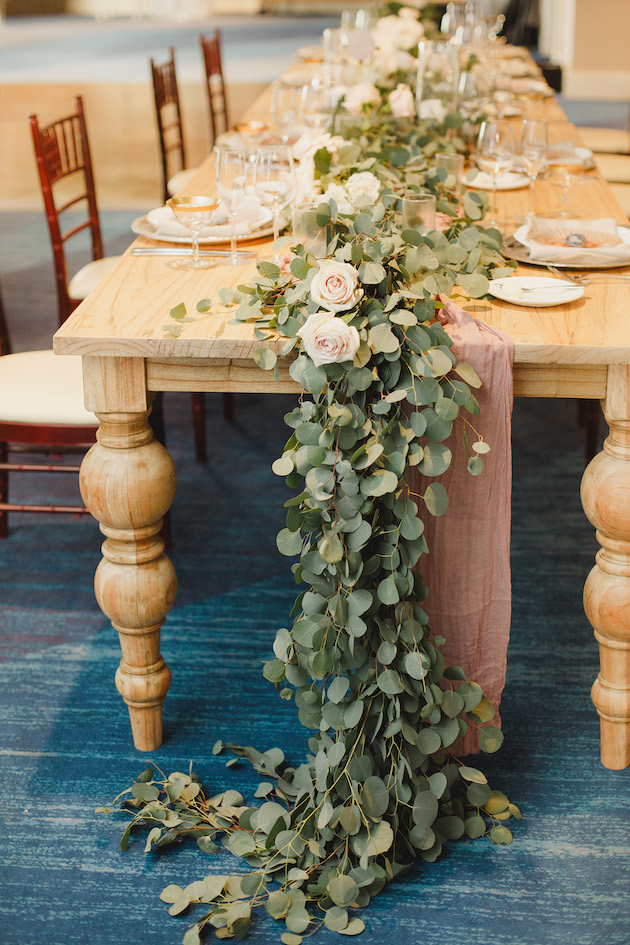 Ready to create the perfect tablescape? What is tablescaping you might ask? Table-setting, or tablescaping is an activity involving the setting of themed dining tables in artful, decorative ways for social events. With summer in full swing and July already flying by, the holidays are around the corner! Thanksgiving and Christmas are only months away, so hosting and tablescaping are on our minds.  When we think about hosting friends and family for the holidays, setting the perfect scene is of top priority. Along with getting your home guest-ready and beautified, comes setting a beautiful tablescape. Whether you're hosting an intimate family get together, or you are taking on a sizable friendsgiving, you want to your table to be something that leaves your guests talking. Explore these six ideas to get you started!
1. Set A Theme To create the perfect tablescape
The first step to create the perfect tablescape is to establish a theme and a color palette. Take hints from the time of year – play off current seasonal décor items and florals. Starting with your dining ware and linens, you can set the tone. Will you go neutral with everyday dishes and cutlery, or will you pull in festive pops of color with seasonal items? Think about the purpose of your gathering and come up with some fun ideas and hues to support the event.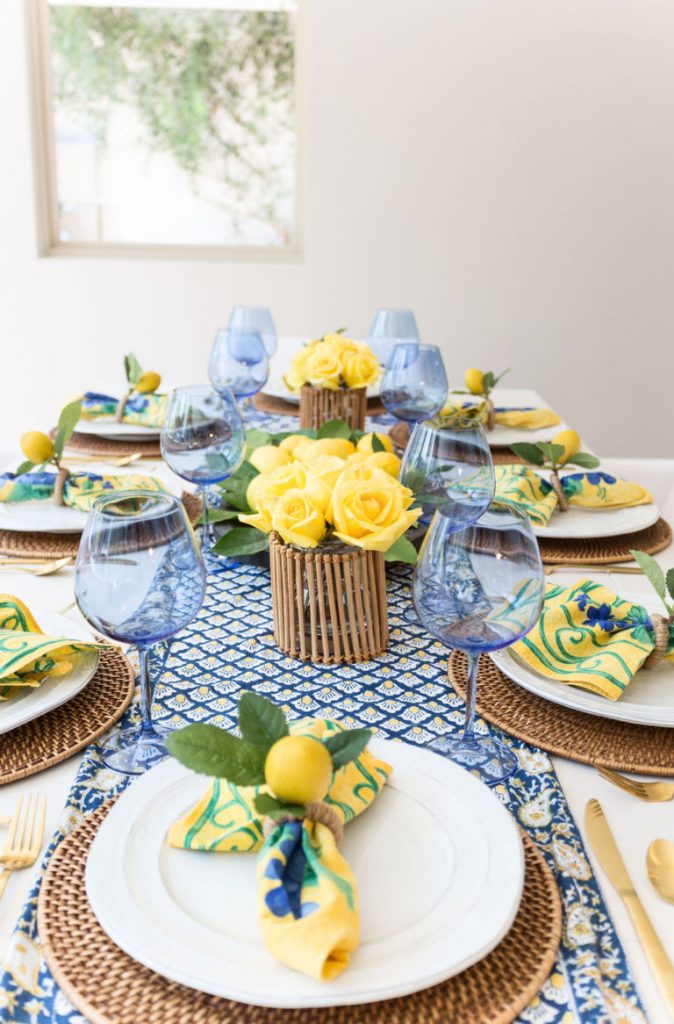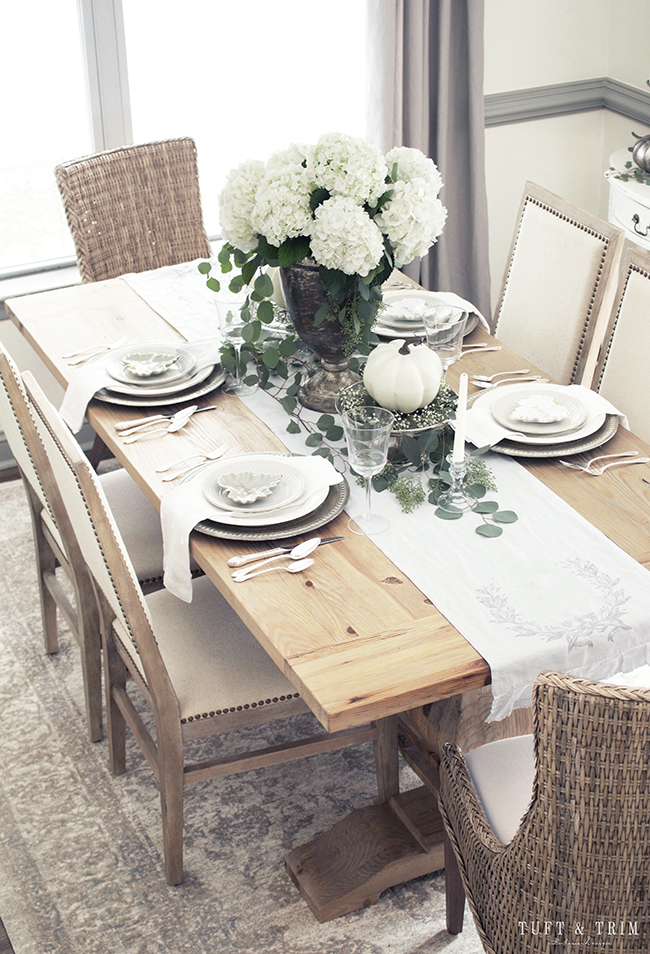 2. Height Variation on your tablescape
When decorating your table, it is important to create levels and height variation. This adds depth and interest to your setup. Our Multi-color Wooden Risers create height subtle variation, with just enough interest. For a more dramatized look, our Distressed Wood Pedestal Colum Risers are perfect. Arrange risers amongst your setup with little plants or knick-knacks styled upon them. You can also choose to leave them blank for a simple, clean finish.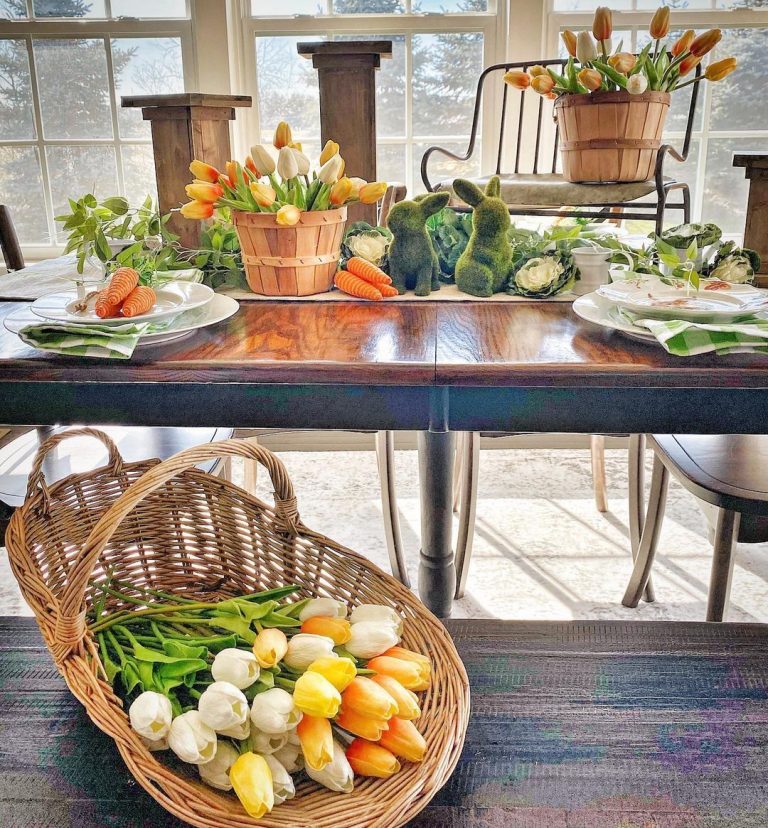 3. Linens on your tablescape
Add warmth and texture to your tablescape by incorporating fun touchable linens – a table runner, tablecloth, and napkins. With prints and colors, you can use textiles to help pop the theme you are going for. Use neautral tones for a warm grounding affect that will allow your accent pieces to shine. Try something neutral like our High and Low Textured Table Runner for a perfectly elegant, yet interesting soft goods piece.
4. florals & greenery to create the perfect tablescape
Floral earthy accents play a big part in livening up your tablescape as well. Arrange a beautiful leafy garland down the middle or your table for a burst of color and texture. You can never go wrong with a bundle of fresh seasonal blooms arranged in your favorite vase and placed in the center of your setup. Or perhaps you prefer faux plants that will last you season after season! Faux plants and flowers are great because they are so easy to pull out from storage and fluff up year after year (no green thumb required!)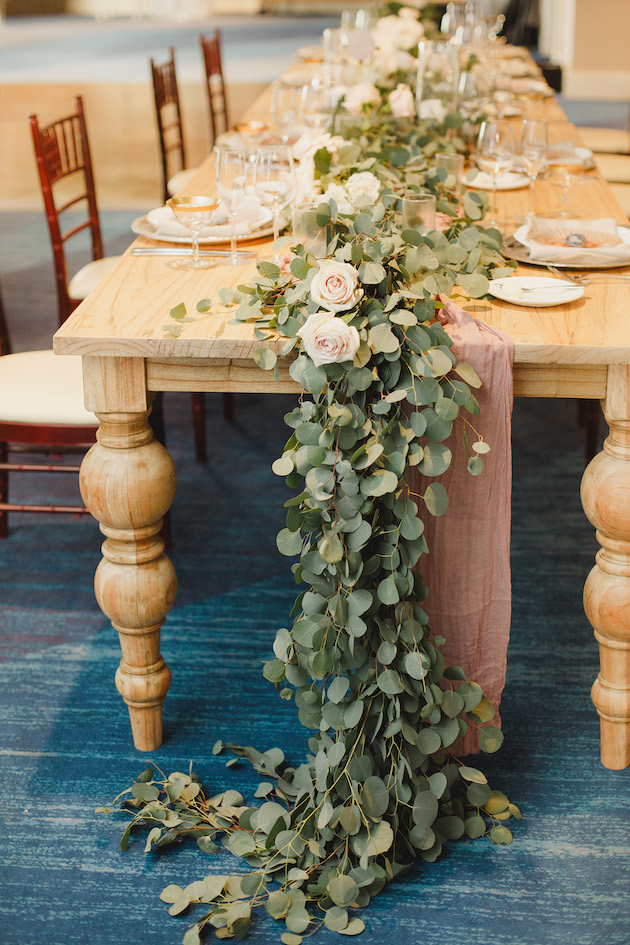 5. Set the mood with lighting to create the perfect tablescape
No tablescape is complete without the perfect lighting! Set the mood with candles or lanterns. There are so many ways you can get creative with this – pull in an on theme lantern, add in a set of your favorite candlestick holders, or go completely unique with a candle holder display like this one! If real flames make you weary, you can substitute with faux candles or led candles – just a little something to warm the space and set the tone.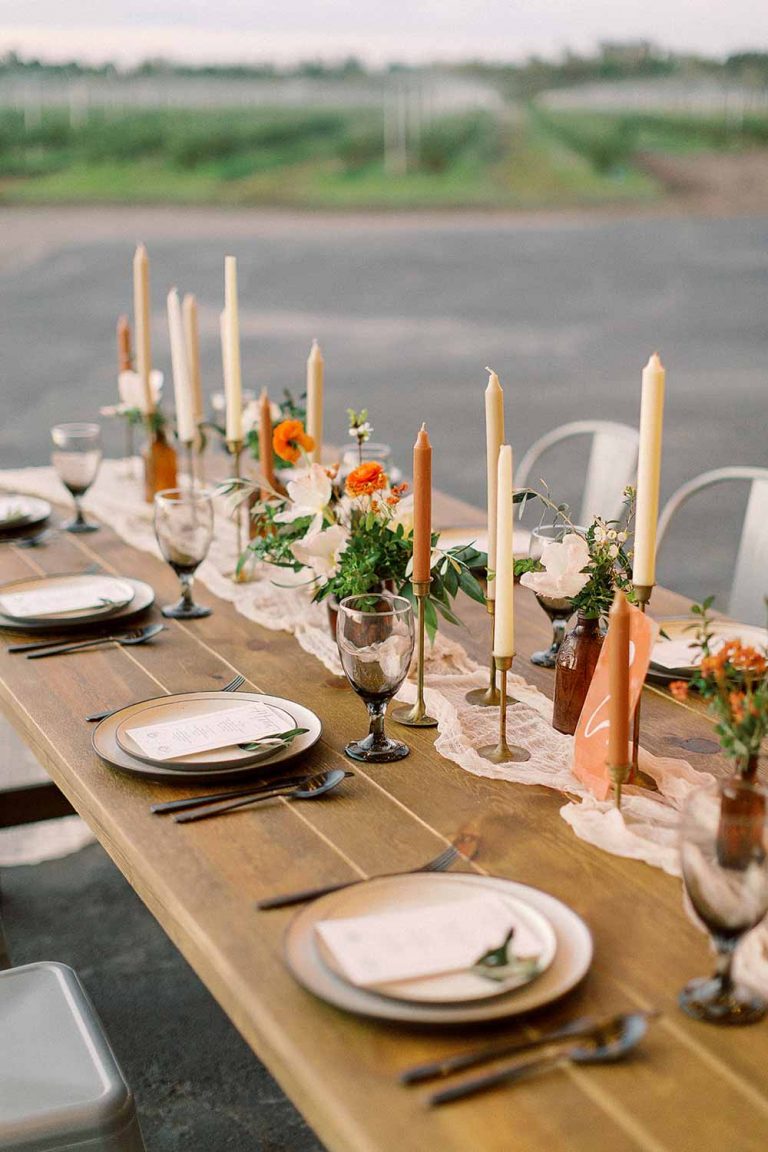 6. Knick-knacks for your tablescape
Here's where you can have fun and let the personality of your theme shine. In addition to the risers, linens, florals, and lighting, sprinkle in unexpected decorative accents. Keep your theme and color palette in mind and have fun adding character to your tablescape. Decorative, seasonal accent pieces strategically placed throughout the tablescape will add so much life and warmth to your scene. Think birds for springtime, pumpkins for fall, friendly snowmen for winter. Even a simple beaded garland draped over a vase or a lantern can add texture and charm!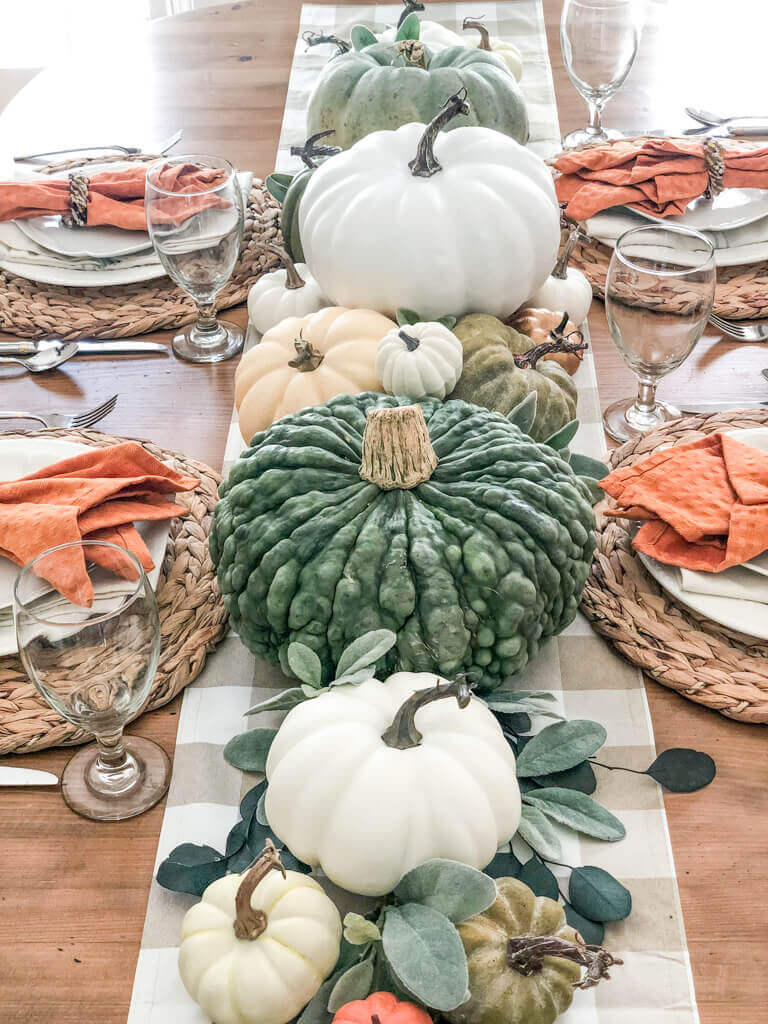 When setting your tablescape, have fun with it, but also keep in mind how much space you need for place settings and dishes. Don't overwhelm your guests with too much "stuff". Pick and choose from these ideas to create the most charming and inviting version of your table for you and your guests! Achieving a tablescape that is balanced and does not skimp on charm or functionality is the goal Share your ideas below to create the perfect tablescape!
---
---